Creating a compelling vision - Transform your practice in 10 days module 1

Friday, 20 January 2017 from 09:00 to 17:00 (GMT)
Event Details
Creating a compelling vision
Why attend Creating a compelling vision
Have you ever felt that you have lost your direction or fallen 'out of love' with dentistry?

Do you feel your practice could be perform better and you don't know what to do or how to do it?

Do you feel trapped on a treadmill and want to get off and don't know how?

Are you worried about your financial future?

Are you concerned about what the future changes in the NHS contract reform man for you and your practice?

Would you like to live a life of fulfilled purpose and passion?
 If you answered "yes" to one or more of these questions this workshop is for you. . . 
Creating a compelling vision is designed to give you
Tools

to create your mission statement

Tips

to enhance the direction of your practice and life

Strategies

to clarify your values

Frameworks to gain the reputation as the best in the area
Pathways to design the perfect patient offering
Solutions

 to save you, time and money
 What you will learn at Creating a compelling vision
Discover what you really want

Discover why you want it

Learn how to set powerful 5 year goals

Learn how to make a START

Writing an ambition statement

Creating a one page business plan
What dentists like you have said about this workshop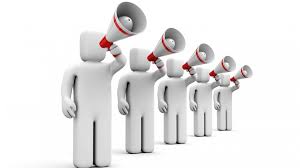 "It changes your approach"
Lisa Freeman - Practice Manager - Summertown OX2.
"Very good and motivational."
Victoria Proffitt - Dentist - Summertown OX2.
 "Lots of hints, tips and tools to help with time management."
Dipesh Patel - Principal Dentist - Bolton BL2
 "It is very helpful and making me aware of what actions we can take to improve the running of the practice"
Catherine Lomas - Practice Manager - Bolton BL2
"Inspiring and thought provoking, with results you will implement."
Michelle Best, Dental Nurse/Receptionist, New Road Dental
"I really how enjoyed how in depth it went, not only about my job, but how I feel about my job and me as a person."
Hollie Brown, Dental Nurse/Receptionist, 19 Bell Street
"Very interesting - Good for your soul. Gets you thinking."
Jay Gumble, 19 Bell Street
"It encouraged me to think out of the box and look at things with different perspective."
Sureyya Kephalas, 19 Bell Street
"We're planning how we're going to grow our business."
Bertie Napier, Principal, 19 Bell Street
"Interactive, reflective, excellent for team."
Odette Lazarus, Principal, 19 Bell Street
"Inspiring, insightful, concise."
Danielle Foster, New Road Dental
"Enjoyable, eye-opening."
Dipesh Patel, Harwood Dental Care
"It will change your life forever."
Paaras Dhanani, New Road Dental
"One of those defining moments your eyes open. But without action I might as well have slept all day."
Kunj Dhanani, New Road Dental
"It will tap into your deeper self so you can start to build your life around it."
Nimesh Patel, Principal, New Road Dental
"Life changing for the better. It makes you re-evaluate your values and time lines, and makes me think about why I do things and how I do them."
 Dentist Norwich
"Jane is enthusiastic and you will always come away understanding more about yourself, your team and the progression and growth of your business."
Sarah Marshall, Practice Manager, New Road Dental
Who should attend Creating a compelling vision
Any dentist who does already or wants to own a practice within the next 5 years

Practices who a planning to leave the NHS within the next 5 years

All team members who believe that delighted patients are the key to a successful practice

Clinicians and team members who want to be part of a successful team

Anyone who wants to improve their practice reputation and become the best.

Team members or are motivated and want to significantly improve patient care

You, if you are, a practice owner, dentists, associates, hygienist, therapist, nurse, receptionist, practice managers or a technician
This unique and innovative day, is guaranteed to give you the answers you have been looking for.
Bring you and your team, we have designed a fee structure to make it easy for you.
 Workshop 9:00-17:00 Registration from 8:30
Refreshments and lunch provided
vCPD 8 hours
What if
You were to imagine that you had a practice, filled with loyal and vocal fans, who evangelized about you and your team, because you treated them so well and exceeded their expectations. You are spoken about at school gates, workplaces and whenever your patients have an opportunity. You may or may not be win awards and you are still considered the best practice and only practice people should attend in the area.
How attractive does that sound?
When would you like to get started?
Transform your practice in 10 days
 For the full Transform your practice in ten days brochure, click here
or use this link in your browser http://healthyandwealthy.co.uk/images/pdfs/2017 -Transform-your-practice-in-10-days.pdf
Creating a compelling vision
Aims
To give you the tools that will enable you, your practice, and your team to become the sustainably successful practice of your dreams.

For you to set the plan to create a practice that sustains and nourishes you, physically, mentally, spiritually and financially
 Objectives
 

By the end of the session you will understand:

Why you are in practice

 

What to you must so your practice works for you and you stop working for the practice.

How you and your team create your future.

For you to have the tools that your practice becomes a destination practice
When & Where

Bicester

Bicester
United Kingdom


Friday, 20 January 2017 from 09:00 to 17:00 (GMT)
Add to my calendar
Organiser
Today Dr Jane Lelean is a successful international dental business coach and trainer working with clients in 57 market sectors. With her background as a dentist and experience of running her own successful practice, she has a passion for working with dental practices and their teams. Jane works with clients all over UK, Eire, Europe and as far away as Australia.
Jane has an engaging, informal and inspiration style to her presentaions, which will enable tou to learn lots whilst having fun.
Creating a compelling vision - Transform your practice in 10 days module 1