Description
Learn how you can achieve financial freedom with multiple streams of massive, passive income!
Do you wish you had more time to relax and enjoy life?
Are you working too many hours?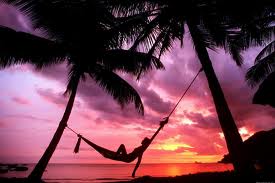 How long can you trade time for money? If as a dental professional you want to go.....
- from working for money to money working for you
- from trading time for money to having more time with your family
- from having to work to choosing when you work
Then this one day event shows how you too can escape the rat race.
Dr Harry Singh, BChD (Leeds), MFGDP (UK) has given up Dentistry and will talk about building your wealth through property & how to create a massive passive income via property investing to replace your salary. As a dental professional with high standards in all that I do, please feel free to check my GDC registration of good standing, No.72684 at www.gdc-uk.org
Discover - Why the wealthy invest in property and make money whilst they sleep
Learn - How you can build a property portfolio
Action - To become financially free and only work when you want to
I will cover:
How to buy properties 20%+ below the market value, so making money from Day 1
Use different creative financing techniques to own houses for as little as £1
Buy properties without having to fund the deposit yourself
Get tenants to gladly pay you above the market rent and have no voids
Get your tenants to fix up your houses for free
You will discover:
- wealth creation that does not require too much effort in the long term
- generate enough passive income to come off dentistry completely (if you wish)
- how to keep it, grow it and protect it
- create wealth that is ethical and legitimate
- freedom to spend time as you wish with people you love most, when and how you wish
- long term stability and growth
- stress reduction by working less hours and increase quality family time
- maximise profits, successful with investments and minimise risks
- not overly exposed to too much risk or overstretch yourself
- generate income without having to work in the business
Learning outcomes regarding property investing:
- invest by using other peoples money
- best way to raise money, freeing up locked equity
- how much capital do you need
- overcome the threat of increased interest rates
- safeguarding your investment in changing economic circumstances,
- what are the risks
- whats a good or bad investment,
- what are the pitfalls
- minimise risk,
- manage portfolio efficiently
- limit or mitigate taxes and Capital Gains Tax
- what is the level of time involved?
Questions? Please call Harry on 020 3322 6969 or email on harry@dentalpropertyclub.co.uk
Lunch and refreshments are NOT provided on this day.
I will be staying behind after the event for drinks/food and delegates are welcome to join me for an informal session to have any further questions answered.