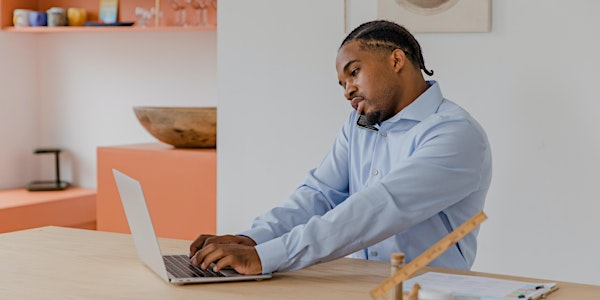 Creating a financially sustainable strategy for your social business.
Creating a Financially Sustainable Strategy for Your Social Business
About this event
The most common reason social enterprises fail is because they lack a comprehensive business model. It is not enough for social entrepreneurs to be passionate about the issue. They have also to develop a financial strategy that both sustains the business and allows them to drive the solution for a social and environmental challenge(s) that they strive to address.
Many social entrepreneurs struggle to design a financially sustainable strategy because they fail to fully comprehend the context of the social and environmental issues that they wish to solve and map out key community partners that also play a role in solving the issue. Social entrepreneurs also become overly eager to solve the issue and, in the process, become blind to the key beneficiaries' pain.
In this event, to help social entrepreneurs to overcome these challenges, we will discuss the following topics:
1- The challenges and traps that social entrepreneurs should avoid when designing their business 2- Adopting a process to design your social business model3- Examples of successful businesses models
Who is it for:
Social entrepreneurs at the ideation moment and trying to define their revenue stream.
Where: This event will be hosted on Zoom. As soon as you register you will receive a link to the event.
Format: At this session, Ana and Kimberly will discuss the topic while bringing insightful tips for social entrepreneurs who are designing their business models.
Engage: You will be encouraged to engage in the conversation using the chat, and we will answer questions sent in advance to ana.moreno@altruistic.capital
About Ana Heloísa
Ana Heloísa is the founder fof Altruistic Capital. I have deep experience with impact investing, social entrepreneurship, service design for social issues, and impact measurement. Follow and connect with her on LinkedIn at: https://www.linkedin.com/in/anaheloisamoreno/.
About Kimberly
Kimberly Burley is the Founder of Founder Energy, a boutique consulting firm serving company Founders who feel called to positively impact the people and shape the communities around them by leveraging their position, resources, and influence to make an impact. Follow and connect with her on LinkedIn at: https://www.linkedin.com/in/founderenergy/