In this webinar we'll cover key considerations when defining your Background Screening Policy.
About this Event
One of the biggest onboarding challenges for new employees and the business is inconsistency. And in this newly formed virtual world that we work and live, consistency is paramount in ensuring success as it will take into account application and manager accountability.
To better understand how to set up a consistent, data-led application and screening process, join this webinar where we will cover key considerations when defining your Background Screening Policy, sharing lessons learnt from finding the balance between asking too much and not enough.
What's being discussed
Why its important to verify and not just trust what you candidates tell you
How to embed your Screening Policy in to your onboarding process
Understanding and feeding data for HM transparency
Reducing time to hire and improving the candidate journey
Gathering feedback from all stakeholders
Using technology and insights to maximise efficiency
…and much more!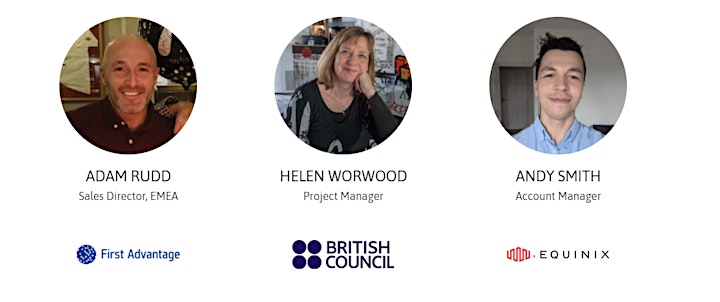 Webinar agenda
10:00 – Opening announcements
10:05 – Guest speaker presentation
10:45 – Live Q&A session
10:55 – Closing comments
11:00 – Event close
Total duration: 1 hour

First Advantage provides easy-to-understand background reports so you can confidently make talent decisions. We provide employment screening including criminal history, education, employment, and professional license verifications, global sanctions and credit checks. Our searches cover 200+countries and territories. We are your First Advantage.