Description
The average cost of a cyber breach to a large business is £36,500 according to a 2016 government study into UK cyber security.
In 2016, companies know that a breach in online security can not only cost them profit but it also poses a risk to customer trust and brand reputation.
Creating a personalised, unique experience for consumers through UX, Content and Social is a priority for companies that want to forge loyal long-term relationships with their users.
But with 65% of large companies detecting a cyber security breach or attack in the last year, it's clear that security standards can fall by the wayside in favour of an interactive, engaging experience.
Leading digital agency e3 has collaborated with Technology partners, Sitecore and Rackspace to answer the question: how do you create an all-encompassing digital experience that meet user's modern expectations, whilst staying secure?
How Bristol Airport manages one of the countries busiest airports whilst maintaining the customer experience throughout their safety and security process.



How leading digital agency e3 helps clients like The Royal Navy tackle the cyber security behemoth without comprising the consumer experience online.



Rackspace discusses how secure cloud hosting is key to building trust with customers and maintaining their loyalty.
This event has been designed specifically for senior business leaders and is part of e3's Experience Series.
8th November, 8.30-11.30am, The Fable, 52 Holborn Viaduct, London, EC1A 2FD.

---
Who's speaking?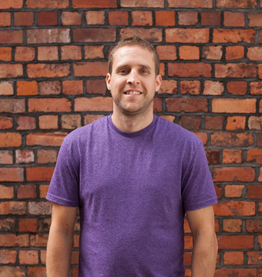 Gary Trimnell, Technical Director, e3 has over 15 years' experience working on a wide range of strategic digital programmes for companies such as The Royal Navy, Orange, Civil Service, Toshiba, National Trust & Triumph. Gary has worked at every stage of the development process, from the technical scoping, prototyping and design of the project, using his knowledge of UML, Data Management and architecture and design patterns and methodologies.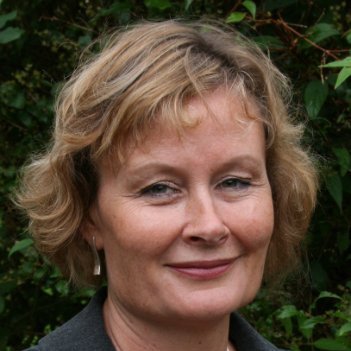 Isabelle Whiteman Head of Marketing, Bristol Airport, has worked at Bristol Airport for 15 years and has a rich history of being a senior marketing strategist and manager in the travel and transportation industry.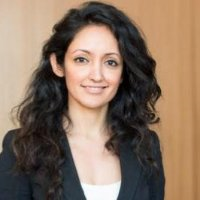 Dee Chadha, Director of Managed Security Services, EMEA at Rackspace. Dee has over 10 years' experience of product development and solution engineering experience within perimeter and cloud security. Prior to joining Rackspace managed security, Dee held several positions at the internet infrastructure and security firm Verisign, leading technology alliances, sales engineering, and international cloud security product management. Earlier in her career, Dee also led the development and launch of several managed security products for large telecommunication providers, including Interoute and Reliance Globalcom.
---
About Us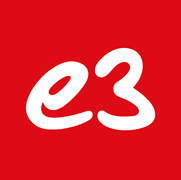 e3 is one of the UK's most awarded independent digital agencies. We are Sitecore Gold Partners and IBM Watson specialists, Microsoft Certified developers, ISO 27001 certified and one of the first UK agencies to be Cyber Essentials Plus data security certified. We blend this technical expertise with innovative growth strategies to help brands keep pace with their consumers and ahead of the competition. Founded in 1997, we are famous for our work for brands including The Royal Navy, National Trust, Kia, BP and Orange.
---
Our Sponsors

Sitecore is the global leader in customer experience software that enables context marketing. The Sitecore® Experience Platform™ manages content, supplies contextual intelligence, and automates communications at scale so marketers can deliver personalized experiences that delight audiences, build loyalty, and drive revenue.

Rackspace Digital gives you the performance, expertise and reliability you need to power your digital strategy. By working hand- in- hand with leading software platforms, we help customers find expert advice and technology infrastructure to ensure a rock solid foundation. Our specialists focus exclusively on ensuring your online environment is always up and running with outstanding performance, allowing you to execute fully connected digital experiences that put your customers at the heart of every interaction.


---
Spaces are limited. Register now to avoid disappointment. This is a senior brand-only invitation event.
Suppliers and agencies need not apply. If you have any questions about the event or e3 please email emily@e3.co.uk.
This forms the second event in The e3 Experience Series, one of three consecutive events looking at critical aspects of the customer experience online throughout the autumn. Read about the Artificial Experience Oct 19, and register for Content Experience, Nov 23, here.


---