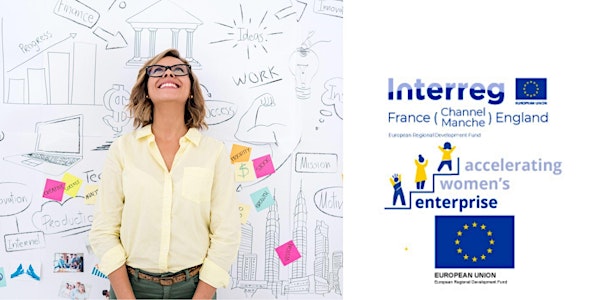 Creating a successful marketing strategy for your start-up business
Want to know what strategic marketing is and how you can put a marketing plan together?
About this event
These workshops are only for female entrepreneurs
Effective marketing is the key element for new business acquisition and client retention. Marketing success depends on you having more knowledge about your customers and prospects than your competition. Investing time in getting your marketing strategy right will save you pain, time and money. Getting your strategy wrong will cost and reduce your prospects of success.
The course comprises of two workshops, each 3.5 hours in length which will be run via our online classroom via zoom.
Day 1 is Tuesday 7th June 10am-1.30pm and Day 2 is Thursday 8th June - 10am-1.30pm
During the training we will cover:
How to think about your marketing strategy
Improving your knowledge of strategic marketing & the market planning process
Give you a set of tools and tactics to help design, implement, find your place within your chosen market
Help you to develop a well thought out and actionable marketing plan to generate the right customers for you
The workshops is for those who have had little experience of marketing strategy development to help you get started.
Am I eligible for this workshop?
These workshops are being provided by the Accelerating Women's Enterprise Programme which is funded by the European Regional Development Fund (ERDF). before booking this workshop, please check that you live or your business start-up is based within the Interreg region marked in blue on this map - click here to view
Booking is essential as places are limited to ensure maximum learning and benefit for each participant. Please ensure that if you are unable to attend the session, that you let us know so that we can move this place to another participant.
Please be advised that while the workshop is free of charge, we will ask you to fill in a registration form and session feedback form.
Instructions for joining the Zoom workshop will be emailed to you nearer the date, but if you have not received these instructions by 24 hours before the start of the workshop, please check your junk mail folder. We also recommend that you set up a rule in your email to ensure that all emails from info@acceleratingwomensenterprise.uk go to your inbox rather than your junk folder.