About this Event
Every business, recruitment and hiring manager needs to ensure their job applicants are legally allowed to work in the UK before employment commences. Get it wrong and the result could be civil penalties of up to £20,000 per illegal worker, not to mention untold reputational damage. In fact, nearly £10.6m was issued in fines to businesses employing illegal workers in just three months (July-September) in 2019.
To help ensure this doesn't happen to you, join this webinar where we will provide critical insight into what every recruitment professional or hiring manager should know.
What's being discussed
Screening remotely whilst staying compliant with the Home Office regulations
Evidence from Premier Care about how it improved candidate time to hire by 2 weeks
Completing candidate Right to Work checks fast
Right to Work and the new Brexit requirements
…and much more!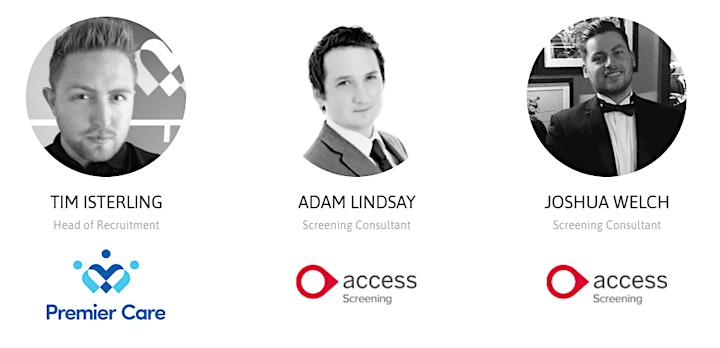 Webinar agenda
10:00 – Opening announcements
10:05 – Guest speaker presentation
10:45 – Live Q&A session
10:55 – Closing comments
11:00 – Event close
Total duration: 1 hour

Screening candidates allows employers to verify employee information, conduct the relevant background checks and ensure their right to work. Having the right screening technology in place can save your HR team time and effort.