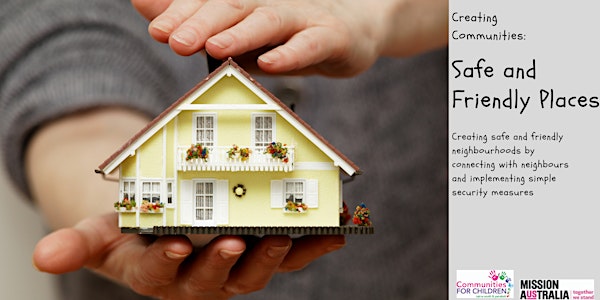 Creating Communities: Safe and Friendly Places
Safe and friendly places don't just happen. They are created.
About this event
Safe and Friendly Places is a two hour online workshop introducing you to how to create a safe and friendly place in your street and neighbourhood as well as providing some simple hints on making your home a safer and more welcoming place.
The workshop will outline the importance of connecting with and getting to know your neighbours and provide some simple tips on making this easier. A street where people are connected is a street where people feel welcome and feel safe.
We will also discuss some simple measures to make your property, your home a safe place to be.