Description
'Survive and Thrive' – Top Tips for Start Up in Creative Industry
Join us for this free workshop on Thursday 4th July.
This workshop addresses students, graduates and young professionals who dream of creating and developing their own business in the creative industry or anyone who wants to improve their entrepreneurial skills.
The workshop is part of the Create Creative Entrepreneurs (CCE) project that aims to create awareness on addressing business challenges and opportunities in creative economy through skills development. The project led by the UK University of Bedfordshire in partnership with the Ukrainian Engineering Pedagogics Academy.
The CCE project is funded by the British Council's Creative Spark: Higher Education Enterprise programme. More information about the programme can be found at:
https://www.britishcouncil.org/education/ihe/what-we-do/international-partnerships/creative-spark-higher-education-enterprise-programme
The workshop also provides networking opportunities with free drinks and buffet lunch.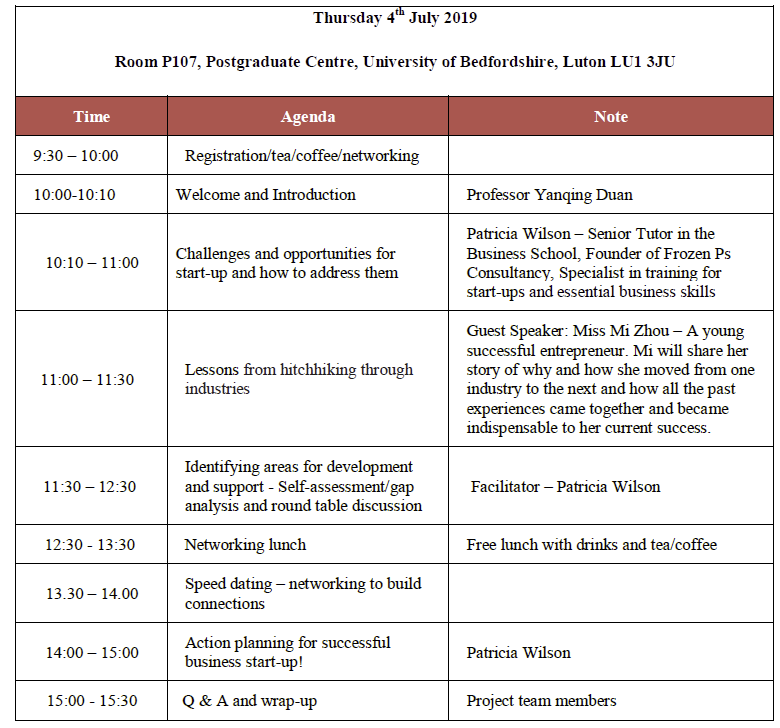 We are looking forward to welcoming you at the workshop.
Professor Yanqing Duan, Dr Yongmei Bentley and Patricia Wilson
Creating Creative Entrepreneurs (CCE) Project Team at the University of Bedfordshire Business School