CREATING ENERGY FIT FOR PURPOSE
About this Event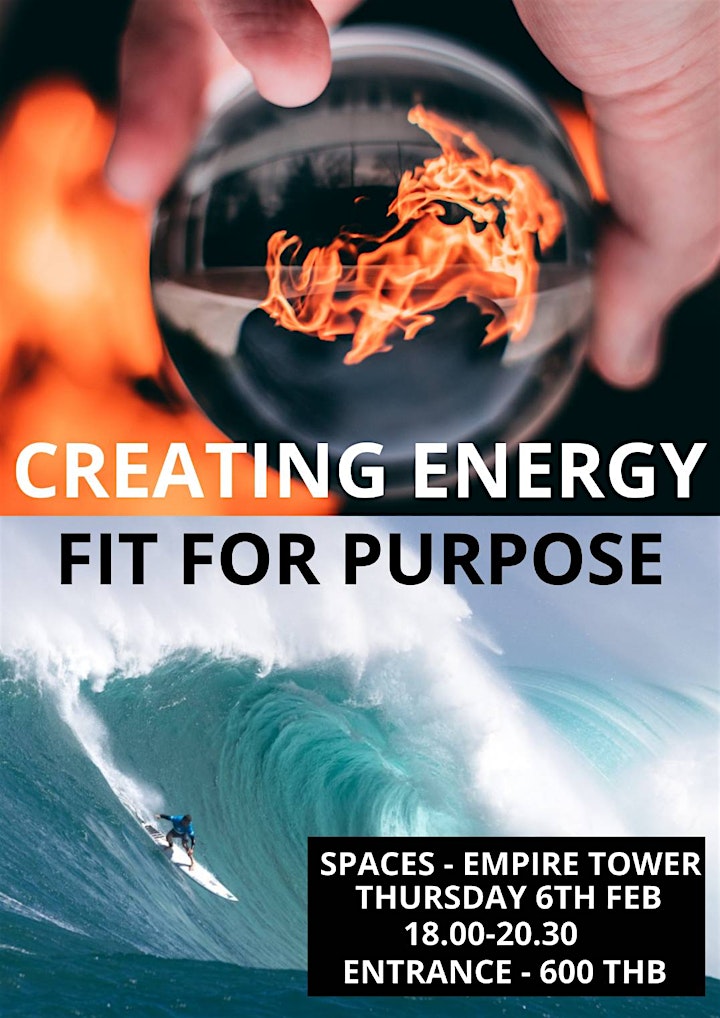 TWO QUESTIONS
One is worthless and the other is priceless.
When did you last wish for your life to change?
When did you last do something life-changing?
FACT - Wishing can achieve nothing.             Doing can achieve anything.
In theory we're all living lives of freedom but how many of us have mastered our freedom? and by doing so, unlocked our actual purpose in life?
Should life be about what you feel compelled to do? Or should it be about doing what gives you ENERGY?
Energy can present itself in many ways. One way is through motivation. The 2 motivations all human beings are driven by are pain & pleasure.What you think of as problems can be used to create energy like you've never considered before.
Do any of these relate to you now?
- Career frustrations
- Health & Fitness challenges
- Putting off making a tough decision
- Financial concerns
- Relationship troubles
- Lack of direction in your life
If the answer is yes to any of those do something for yourself today. Take some action. Come along to my workshop to learn, practice and benefit from ways to create THE RIGHT ENERGY out of your anxieties.
Life-changing is what happens when you move forward towards your purpose with clarity, focus and the right perspective.
#createyouforyou
Spaces Empire Tower - M Floor
Thursday 6th February 2020
18.00-20.30
Entrance 600 THB
***Please note this event is limited to no more than 20 participants. Seats are only confirmed once tickets have been purchased in advance through the Eventbrite link (Paypal & Debit/Credit card) or via local bank transfer. SCB and Bangkok Bank account numbers available upon request***