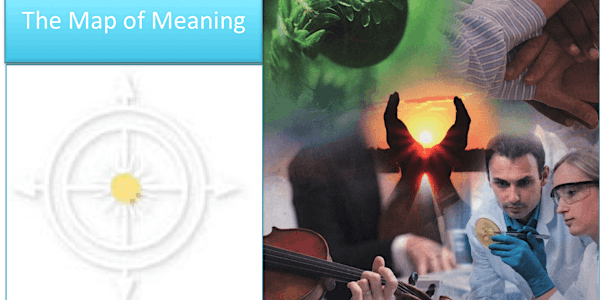 Creating Meaningful Work and Workplaces
Location
Newman Room, Heythrop College
23 Kensington Square
London
W8 5HN
United Kingdom
Description
How can you develop your own, and your organisation's, capacity to act from a deeper place of consciousness

How can you galvanise collective action in your organisation to

'

do what matters

'

most?

Do you believe that finding more meaning at work can increase the potential of yourself and those with whom you work?

Are you looking for a new lens to inform your organisational design and culture?
This 2 day master-class introduces you to the power of the Map of Meaning. It offers guidance to these questions, allows you to explore how the tool can authentically connect personal with organisational purpose, and can help those on the journey towards wholeness and next stage organisations.
Day 1: Focusing on the individual impact:
Understand the relevance of meaning to human beings, and its significance in the workplace

Understand the theory behind the Map of Meaning

Create and work with your own Map of Meaning

How to use the Map of Meaning with another in the capacity of coaching and/or mentoring.
Day 2: Focusing on impact within Organisations:
Understand ways to use the Map of Meaning to shape your intervention e.g. scoping an intervention or dealing constructively with organizational upset.

Understand ways to use the Map of Meaning to transform organisational practices e.g. performance appraisal and/or strategic planning.

Use the Map of Meaning as a framework for organizational transformation

Use the Map of Meaning to support the work of Laloux, Scharmer, Torbert etc

.
Who Should attend?
Leaders and Change Agents:

learn how to identify and work skillfully with intrinsic human motivation.

Coaches and Mentors

: learn how to get to what matters for your one-to-one clients in their search for meaning, depth and purpose in their work and life.

Those exploring practical ways to rethink organisational design and culture:

learn how the Map of Meaning can contribute to the work of Reinventing Organisations, Theory U, Holacracy, Conscious Capitalism and other new approaches to the world of work.
"Meaning is essential to Human existence: it defines us and prescribes our identity. If we do not know who we are then how are we to know our purpose, or recognize and develop virtues or values?" Mieke Byerley,Enlivening Edge, New Zealand