From concept to reality. How self-belief and purpose drove Pritti's journey to building a charity and the challenges she faced along the way
About this Event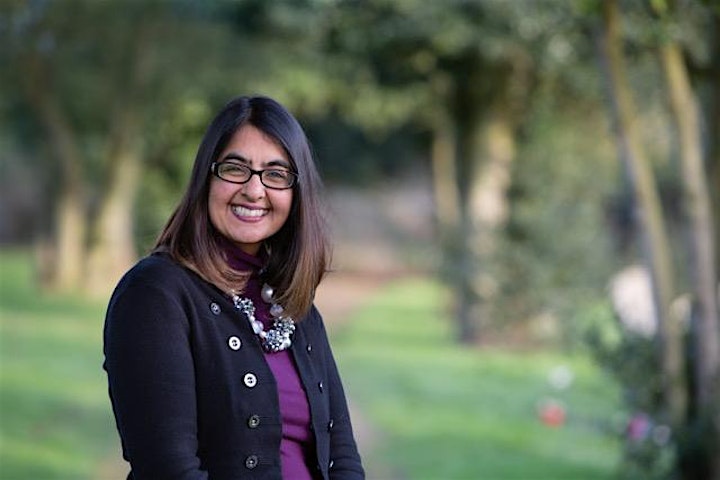 Pritti Saggi, Founder of Creating Memories
Having lived in Bedford for over 15 years and strongly influenced by her Asian heritage, Pritti was keen to find a way to help the local community and spread a little joy. Fast forward a few years and in 2018, Creating Memories was born. Creating Memories helps to make the wishes of children with life-limiting or terminal illness come true, and Pritti couldn't think of a better place to start a charity than in Bedford, after receiving so much support from the local community!
Pritti is very passionate about the work of Creating Memories and is a strong believer that through collaboration there is so much you can achieve. She is a strong advocate for working with and promoting local suppliers as there are so many amazing people in Bedford! She will be joined for her talk by Sarah Harrison and Rachael Rogan who are just two of the many people who have helped her vision come true.
Who are Women of Bedford?
Women of Bedford is a volunteer-led community organisation. We believe representation matters. The group came together when we realised that despite a wealth of strong, high-achieving women in our history, not one of the 11 existing statues in Bedford is of a woman. This is echoes a national problem.
We are raising funds to install the first statue in the town which celebrates a woman and have picked educational reformer, suffragist and politician Amy Walmsley. However, the stories of the many and diverse women of our town cannot be summed up by one statue. For us Amy is a beginning, not an end. We are working with schools and community groups to raise awareness of the amazing stories and achievements of Bedford women, past and present, to educate and inspire the next generation.
Our 2021 programme of talks runs from 1-8th March, leading up to International Women's Day and highlighting the work, stories and achievements of some of the extraordinary women in Bedford today.
We hope to continue regular talks into 2021. If you have any thoughts on topics or people you would like us to make space for, please contact us. For now we invite you to join us, to connect and to celebrate.