Location
Showroom Workstation
15 Paternoster Row
Sheffield
S1 2BX
United Kingdom
Refund policy
Contact the organiser to request a refund.
Eventbrite's fee is nonrefundable.
ECO Annual Gathering 2020 in Sheffield continues weaving the Early Childhood Outdoors meshwork through keynotes, discussions and connections
About this event
EARLY CHILDHOOD OUTDOORS

The National Centre for Outdoor Play, Learning and Wellbeing
Early Childhood Outdoors (ECO) is a social enterprise seeking to increase the amount and quality of outdoor experience for young children across the UK, through collaborative and enabling work with a wide range of development, teaching, research and design organisations providing support in this field, in order to maximise impact. Founded in 2017, we aim to connect organisations and individuals, to build support capacity, and to deepen the pedagogy of being, playing and learning outdoors. www.earlychildhoodoutdoors.org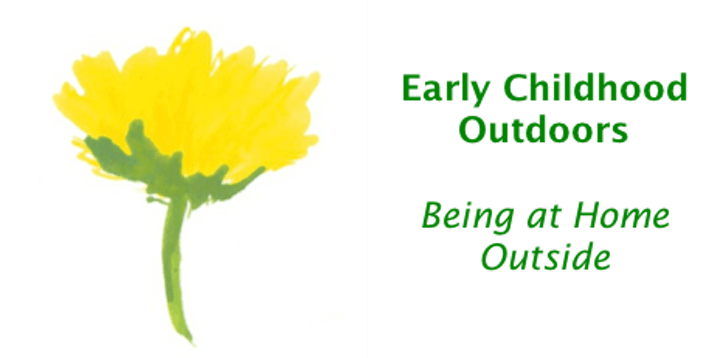 We invite you to join us in welcoming our guest speakers from the USA and the UK. Nancy Striniste, founder and principal designer at EarlySpace, is a landscape designer, an educator, and an author. Nancy's passion is for creating spaces that nurture and heal - both the earth and the people on it; spaces that draw people outside, connect them to nature and nourish their souls.
Visionary and activist for children's right to be outdoors, Annie Davy - author of A Sense of Place and co-founder of The Nature Effect - has a particular interest in earth based wisdom, learning from nature and native traditions. Annie will consider 'Routes to Resilience: how can working with Nature bring purpose, wisdom, joy, vitality wellbeing, connection and flow to our daily lives?'
We will be sharing what has been developing since our launch with our ECO strands of work and where we are aiming to go, with plenty of time also for your input and for making new connections. Importantly, this will be a two-way day that aims to be valuable to you directly while also helping to determine how we can together make Early Childhood Outdoors most effective. Core to the approach of ECO is collegiality and collaboration, and your involvement and input both on the day and going forwards will be important in growing the momentum for outdoor play in the UK. With your involvement, this development day will be a shared opportunity to:
Grow and strengthen the 'meshwork' of those sharing the mission of increasing the amount, time and quality of experiences outdoors for all young children; 

Hear how the work and action of Early Childhood Outdoors is developing; 

Consider how involvement in the ECO meshwork can support both your current work and what 
you want to achieve;
Meet other outdoor champions from across the UK and spark possibilities for collaboration; 

Map out ways to grow the momentum for outdoor play in the UK.