Description
This event is part of AWASH: A Festival of Watercolour
(Consider signing up as a Friend of the SEAW at www.seaw.co.uk to get a £10 discount on any of our AWASH Festival of Watercolour workshops.)


This workshop is aimed at exploring how to create texture with sedimentary, Daniel Smith paints and granulation medium: in particular, how to create a rivulet effect.
This workshop will focus on a cafe interior, a simpler version of the one below, but this technique works well for rugged landscapes, stormy skies and textured objects such as gnarled wood and rusty metal.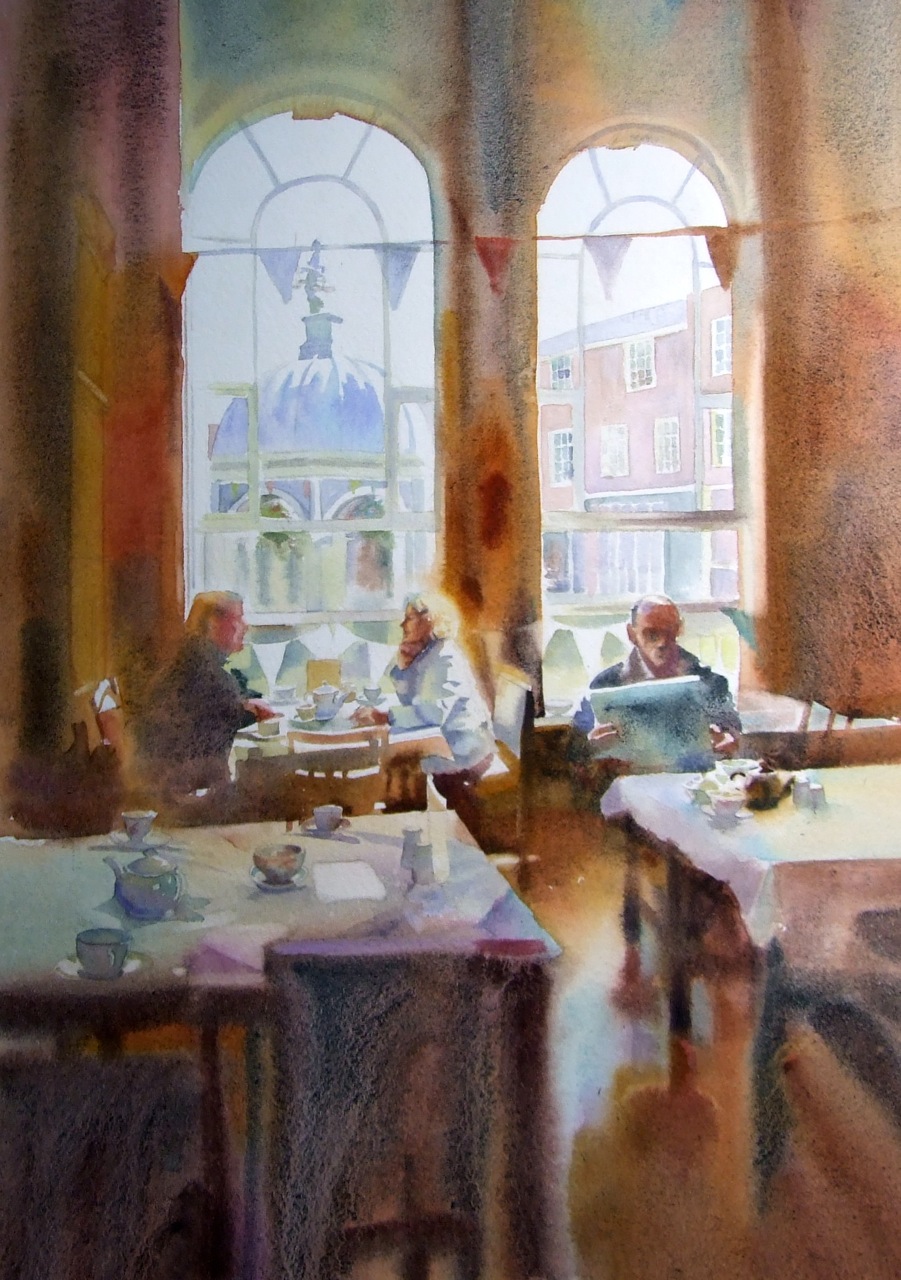 We will also explore the concept and application of value mass, and lost and found edges.
Materials are what you normally have plus at least two DanielSmith watercolour paints: (Lunar Blue, and Shadow Violet) and granulation medium, plus 2 sheets of rough heavy watercolour paper.
These can also be supplied by Gilly at an extra charge. Please contact Gilly for more information.