Description
* * We are still confirming details for this session and have made some changes based on the fedeback from our Data Day training session. Ticket sales will open again when more details have been confirmed. Those who had already booked tickets have still got those bookings in place and will not be affected. * *
Help us create The Lapsed Clubber heritage map by using archives to find memories, snapshots of the time to document what happened between 1985-1995 politically, socially and culturally.
Thursday 11th January 2018
10am - 3pm (with lunch included)
Manchester Metropolitan University Geoffrey Manton Building (GM Lab 115)
---
Heritage consultant and expert, Heather Roberts, will give the morning session and will explain what archives are and how they can used to celebrate or supress alternative narratives of history. In this session, you will learn basic tips and tricks about finding online sources and how to navigate them.
We will then break for lunch.
In our afternoon session, you will be putting the things you learnt in the morning to the test. We will be searching online archives in order to find footage, photographs and other material in order to write our own clubbing history. For too long now, the 85-95 clubbing scene has been spoken about by experts; now is our chance to produce and develop our OWN clubbing history. The material we find will be used directly in the upcoming Manchester's Clubbing Histories event in March.
Come along for great refreshments, the opportunity to develop your skills, and a chance to work with a community of Lapsed clubbers. Your travel will be reimbursed. Feel free to just come to the morning or afternoon session, depending on your availability, but we would love it if you could make the whole day. Let's reminisce and write our own history!
The project is sponsored by the Heritage Lottery Fund.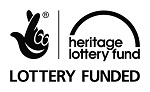 Date and Time
Location
Manchester Metropolitan University Business School
Manchester
M15 6BH
United Kingdom