Creating the Ultimate Customer Journey - Manchester

Tuesday, 20 May 2014 from 08:30 to 18:00 (BST)
Event Details
Creating the best journey for your customers can be a long process which involves many different internal and external factors and joining up all the dots can take time. At today's event, we will hear from many of the experts in that process and look at the best tools on the market to help you manage the process effectively.
Takeaways:
• 10 Practical Techniques for Managing Customer Experience / CXM
• Using Hosting, Hybrid technology, fanatical support and cloud to create effective e-commerce sites
• Connecting shoppers to products to accelerate e-commerce revenues
• Introduction to Feedback and Reviews
• How to humanise your purchase journey
This event is aimed at retail brands and ecommerce websites
Event Details
Event Hashtag #UltimateCustomerJourney2014 
Agenda:
8.45am – 9.30am Registration and networking
9.30am – 9.40am Chair's Welcome Address
Diana Erskine, Council Member, Manchester Digital and Managing Director, Reading Room
9.40am – 10.10am Managing Customer Experiences: 10 Practical Techniques - Dr Dave Chaffey, CEO and Co-founder, Smart Insights
Dr Dave Chaffey, bestselling author and editor of marketing strategy advice site SmartInsights.com, will show why integrated CXM is becoming an increasingly important focus in retailing. He will give 10 top tips for successful CXM programme implementation for retailers based on examples and the latest research. He will also show how to use analysis, testing and surveys to review and improve customer satisfaction and repeat sales
10.10am – 10.40am Hybrid Hosting: Outstanding Experiences Whatever The Traffic - Simon Abrahams, Head of Market Strategy and Insight, Rackspace International
Ebusinesses of all kinds are under pressure to grow revenue, drive down costs, and take advantage of tactical opportunities. But for years IT has been a barrier to moving fast and nimble, providing fixed solutions to moving ecommerce targets. Hybrid hosting has specific benefits for e-commerce merchants that need both the flexibility and elasticity of cloud solutions, and also the security and performance of traditional dedicated IT, without a trade-off. This session will highlight how Hybrid is helping ecommerce businesses to grow, ensuring outstanding customer experiences throughout the peaks and troughs of your trading cycle
10.40am – 11.10am Don't make me think! How making customers lazy increases
commercial return - Andy Scothern, E-commerce Consultant, Redbox Digital
Retailers are always looking for ways to deliver richer experiences and in the process they often forget that customers just want less friction. Putting business requirements ahead of customers can put barriers in the way of a seamless customer journey. Redbox discusses how to build a website, the fundamentals of user experience and building business processes around customer requirements to optimise revenue.
11:10am - 11:40am Coffee break & Networking
11:40am - 12.05pm Mark Sear, Marketing Director, Swimshop - "You can't win anything with kids"
Mark will lead us through Swimshop's journey over the past 12 months taking a look at the hurdles and successes during that period. He will tell us what to look for in an e-commerce developer and what to avoid and will touch on how Swimshop have dealt with all aspects of the customer journey.
12.05pm – 12.35pm Connecting Shoppers to Products to Accelerate E-commerce Revenue - Ian Scarr, UK & EMEA Director of Sales, SLI Systems
In the fiercely competitive world of e-commerce, online retailers are constantly on the lookout for new and innovative ways to increase their online sales and stay ahead of their rivals. Understanding customer's shopping behaviour provides online retailers with an opportunity to increase the optimisation of the shopping experience by delivering customers with relevant products quickly and easily. Learn how Internet Retailing Top 500 brands such as B&Q, Boden, Aurora Fashions and Thompson & Morgan deliver a constantly improving and relevant user experience by leveraging on-site search navigation, merchandising and traffic, to connect shoppers with the products they're looking for across multiple devices
12.35pm – 1.00pm Spotlight on Retail - Eric Crossfield, Search & Navigation Analyst for Online Selling, John Lewis
Site Search in the real world is a tough challenge that retailers need to consider when optimising their site search to present relevant search results to customers, especially after deploying a new search engine! Eric will delight us with useful take-aways and tips that you can implement immediately.
1.00pm - 2.00pm Lunch & Networking
2.00pm – 2.30pm Introduction to Feedback and Reviews - Paul Squires, Sales Manager, Feefo
During session we we look at the benefits of feedback, service, product and reviews. Talk about why fake reviews are a no no and how to ask less and find out more.
2.30pm – 3.00pm "How can I help you today?" How to Humanise your Purchase Journey - Ben Staveley, Head of E-ommerce, dotMailer
It's the personal touch which makes shopping a great experience in-store. While online retailers are winning in terms of making shopping more convenient, they are struggling to replicate this personal touch and are losing out not only in lost revenue but lost relations hips. So how do you replicate those quality relationships that are so valuable in retaining customers online? Join us to find out how you can use email to humanise the online purchase journey and maximise the return on the relationship
3.00pm – 3.25pm StudySkadoosh Retailer Case Study
Sam Sethi, Co-Founder & CTO, Skadoosh
3.25pm - 3.55pm Coffee break
3.55pm – 4.25pm Panel Q&A: Your chance to ask the panel for best practice
advice
Chair person: Diana Erskine, Council Member, Manchester Digital and
Managing Director, Reading Room
Panellists: Simon Abrahams, Head of Market Strategy and Insight
Andy Scothern, E-commerce Consultant, Redbox Digital
Ian Scarr, UK & EMEA Director of Sales, SLI Systems
Paul Squires, Sales Manager, Feefo
Ben Staveley, Head of E-commerce, dotMailer
4.25pm - 4.55pm Digital Transformation - Owen Pringle, Director Digital Communications, Amnesty International
Owen Valentine Pringle is a senior digital strategist with 20 years of experience across media, arts and NGO sectors, having lead digital departments within ITN, BSkyB, Southbank Centre and Amnesty International. Having recently taken Amnesty's global digital operation through a digital transformation process, Owen will be outlining why the Ultimate Customer Journey cannot be driven by digital and social personnel alone, but is entirely dependent on how embedded these disciplines are throughout your organisation's structure and culture.
4.55pm – 5.00pm Chair's Conclusion
Diana Erskine, Council Member, Manchester Digital and Managing Director, Reading Room
5.00pm - 6.00pm Drinks, Networking & Canapes
Speaker Biographies
Dr Dave Chaffey, CEO and co-founder, Smart Insights - Dr Dave Chaffey is CEO and co-founder of Smart Insights (www.smartinsights.com), an online publisher and consultancy who provide guides, ebooks and training to help businesses succeed online. He is author of 5 bestselling books on e-commerce including Internet Marketing: Strategy, Implementation and Practice which was first published in 2000. Dave has been recognised by the Chartered Institute of Marketing as one of 50 marketing 'gurus' worldwide who have shaped the future of Marketing. To connect with Dave visit: http://www.linkedin.com/in/davechaffey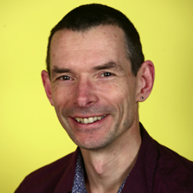 Simon Abrahams, Head of Market Strategy and Insight. Rackspace International - Simon heads up Market Strategy at Rackspace and previously led the product marketing team. Prior to Rackspace, Simon had 20 years' experience working at the interface of business and technology, holding product management and marketing roles at AT&T, Orange Business Services and COLT. Simon holds a Batchelor's degree in Engineering, an MA in Marketing, and made his first web purchase in 1999.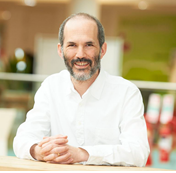 Andy Scothern, eCommerce Consultant, Redbox Digital - Andy Scothern has been working in digital since 1996. His career has spanned from start-ups, having founded 6 companies himself, to large corporates with stints in business consulting and online gaming along the way. He was formerly the e-Business director for Saint-Gobain in the UK, a £3 billion turnover group with 13 brands and 1000 branches and also the e-Commerce director for Jewson – the largest brand in the group. Since then he has been consulting and helping organisations take advantage of the digital economy and the opportunities it presents.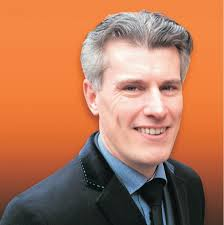 Mark Sear, Marketing Director, Swimshop
An accomplished executive and entrepreneur with broad-based experience ranging from bootstrapping startups through to major multinationals. Career highlights include achieving results as a visionary tech innovator and "blue sky" thinker as well as consistent delivery of both strategic and tactical solutions.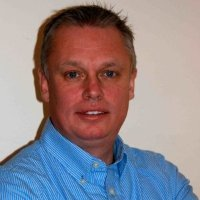 Ian Scarr, UK & EMEA Director of Sales, SLI Systems - Ian joined SLI Systems in 2013 having previously held senior sales leadership positions at RedEye, Silverpop, Lyris and Ensighten. He has an entrepreneurial approach to reaching and engaging with audiences today and his lead-by-example approach has generated a successful track record of developing partnerships, solutions and sales growth within all major sectors. Ian is a member and graduate of the IDM with over 12 years' experience in European Online Marketing.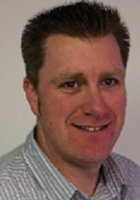 Paul Squires, Sales Manager, Feefo - Paul Squires is Retail Sales Manager at Feefo and is passionate about on-line marketing and sales. A knowledgeable advocate of the power of transparency and reviews, Paul has spoken at various industry events on how using genuine feedback can leverage sales and increase profitability.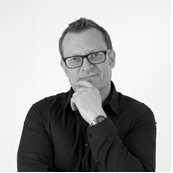 Ben Staveley, Head of eCommerce, dotMailer - With over 10 years' experience in Digital Marketing including spending 3 years architecting and selling a proprietary eCommerce system, and most recently spent 4 years running a successful London based Magento Agency there isn't much about eCommerce Ben doesn't know. Ben is leading dotMailer's dedicated eCommerce team with one goal, delivering the best email marketing solution for online retailers.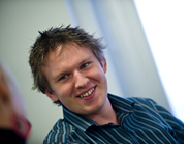 Owen Valentine Pringle, Director of Digital communication, Amnesty International
Owen Valentine Pringle is currently Director of Digital Communications at the
London-based headquarters of international NGO, Amnesty International, where he leads on development and implementation of a global digital strategy for the organisation as well as its use of technology and open innovation for social change. More recently, Owen has been spearheading digital transformation and alignment for the NGO, as part of an organisational change programme. Prior to this, Owen was Commercial Director for New Media at ITN, Brand Director for New Media & New Product Development at BSkyB, and Head of Media Services at Southbank Centre.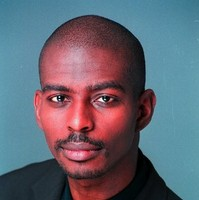 About our Partners
About Rackspace - Rackspace® Hosting (NYSE: RAX) is the open cloud company, delivering open technologies and powering more than 190,000 customers worldwide. Rackspace provides its renowned Fanatical Support® across a broad portfolio of IT products, including Public Cloud, Private Cloud, Hybrid Hosting and Dedicated Hosting. The company offers choice, flexibility and freedom from vendor lock in. Rackspace has been recognised by Bloomberg BusinessWeek as a Top 100 Performing Technology Company and is featured on the Sunday Times list of 100 Best Companies to Work For. Rackspace EMEA headquarters are in London with offices and data centres around the world. For more information, visit www.rackspace.co.uk

About Redbox Digital - Redbox Digital is a leading International e-commerce consultancy that has provided strategic global solutions for the world's leading brands since 2004. An accredited Magento Gold Partner, we are experts in designing, developing and supporting sizeable and complex e-commerce websites around the globe. Redbox specialises in providing superior online retail platforms for clients; allowing them to deliver growth and innovation to both existing and new customer groups. Redbox have gained an impeccable reputation for technically superior and expertly designed websites of the highest quality, standard and performance. For more information visit www.redboxdigital.com

About SLI Systems - SLI Systems (SLI.NZ) provides leading SaaS solutions that help online shoppers connect to the products they're most likely to buy, directly driving increased sales and higher customer satisfaction for online retailers. With offerings that include site search, navigation, merchandising, mobile, product recommendations and user-generated SEO, SLI Systems is the most chosen SaaS-based site search provider to Internet Retailer Top 1,000 retailers. The company's patented technology continuously learns from the behaviour of visitors to deliver the most relevant results possible. Whether via PC, tablet or phone, a site powered by SLI delivers the kind of satisfying search experience that increases conversion rates, secures brand loyalty and results in higher order values. SLI Systems operates on five continents. For more information, visit www.sli-systems.co.uk.

About Feefo - Feefo, the global feedback engine, is an award-winning consumer ratings and reviews platform. Offering a comprehensive solution that harnesses the power of customer reviews using Feefo can enhance your online visibility, grow sales conversions and provide valuable customer insight. As a Google licensed Content Partner, Feefo publishes its output to Google. Reviews are shown in search listings, and ratings can be converted in to stars in Ad campaigns. The Feefo service gives consumers making purchasing decisions real feedback from customers about merchants and their products, and merchants discover what genuine customers think about their service and products. Feefo is independent, simple to use and provides definitive results for the benefit of consumers and merchants; these come together to make Feefo's ratings and reviews the most trusted in the world. From major online retail websites to special interest merchants and to high street stores, Feefo is the preferred partner for retailers seeking customer insight in to service levels and product quality. Feefo has a huge presence within the retail sector with over 900 retailers using the platform. These include MandM Direct, The White Company, TK Maxx, Fortnum and Mason, Moss Bros and Charles Tyrwhitt. Founder of The White Company, Chris Rucker said: "We use Feefo every single day, it gives us an immediate and direct insight into how our products are performing and how our customers feel about customer service. It enables us to further understand and focus on the issues that truly matter to our customers. Feefo provides us with an excellent service. We love it!" Feefo continues to innovate its system, responding to the needs of merchants, the expectations of consumers and through our close partnership with Google, the needs of search engines. Our goal is to be the number one choice for both consumers and merchants when it comes to giving and receiving feedback online. For more info, visit www.feefo.com.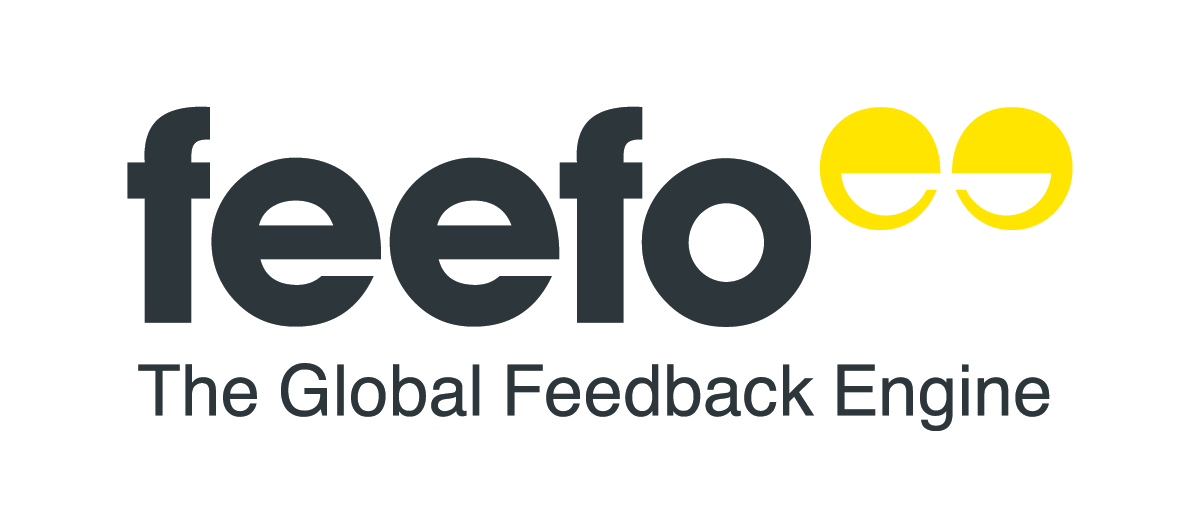 About dotMailer - dotMailer is the UK's largest email service provider with offices in London, Manchester, Edinburgh and the US. Its uniquely scalable and powerful email marketing automation solution enables you to easily create, send, socially share and analyse highly targeted, data –driven triggered email campaigns. dotMailer puts your customer data at the core of your marketing and empowers you to increase ROI, with greater marketing efficiency through email. dotMailer are the trusted marketing partners of hugely successful and forward-thinking organisations including Reiss, Fujifilm, Hunter and the DMA Award winning ODEON and Dove Spa.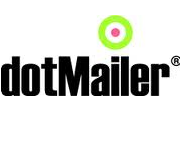 When & Where

The Place
Ducie Street
Piccadilly
M1 2TP Manchester
United Kingdom


Tuesday, 20 May 2014 from 08:30 to 18:00 (BST)
Add to my calendar
Organiser
Mixing Digital
Mixing Digital offers an events listings diary for the digital sector a managed events service for companies within the sector, speaker booking service, speaker profiling, company profile, ghost writing and much more.
You automatically become a member of Mixing Digital either by signing up to the newsletter or registering to attend an event and will receive weekly updates on forthcoming events of interest
Creating the Ultimate Customer Journey - Manchester