Creating the Ultimate Customer Journey Roadshow - Manchester

Tuesday, 9 September 2014 from 09:00 to 18:00 (BST)
Event Details
At this one day conference we take a look at how creating the best journey for your customers involves many different internal and external factors and bringing them together effectively can be tough going, so knowing the route to a successful customer experience can boost your time and your ROI. 
Whether it is user hosting, hybrid technology, connecting shoppers to products to accelerate e-commerce revenues, best practice on delivery and returns or an introduction to Facebook and reviews, at these events we touch on all these things to help you create the ultimate customer journey for your brand.
During the day we will hear from our partners Rackspace , SLI Systems, Feefo,  dotMailer and Vaimo who are experts in the field, and we will also hear from retail brands about their own success stories.
Event Hashtag: #UltimateCustomerJourney2014
Note: These events are aimed at retail and e-commerce brands only  (vendors and Agencies will not be admitted)
See a video of our last "Creating the Ultimate Customer Journey" event here.
AGENDA
9.00am – 9.45am Registration and networking

9.45am – 9.55am Chair's Welcome Address - Davna Lines, Managing Director Mixing Digital
9.55am – 10.25am Rackspace Digital, Infrastructure Specialists for E-commerce - Mike Bainbridge, Solutions Architect, Rackspace Hosting
Today's consumers expect relevant, personalised, and consistent experiences across multiple touchpoints with your brand, prior to making purchase decisions. However, many marketing organisations cobble together their online platforms with point solutions from multiple vendors, disconnected tools, and poor infrastructure, resulting in an inconsistent experience for customers. By working hand-in-hand with leading software platforms and system integrators, Rackspace Digital offers experience, expertise and an open, hybrid platform to help businesses seamlessly engage their customers, to ultimately create an outstanding end user experience.
10.25am – 10.55am Ecommerce and the Mobile Revolution  - Robin Carlsson, Country Manager, Vaimo
The mobile revolution is the largest and fastest technology shift in the modern history of man. And in most areas, it is already behind us. Mobile has overtaken desktops in the personal computing space. Mobile has overtaken games, movies, music, books and news in the media space. Mobile has overtaken new spaces like social, online maps and online dating. Mobile has overtaken old spaces like banking, classifieds and photography. The PC is dead. The CD is dead. The Newspaper is dead. The Point & Shoot camera is dead. But what about the shopping space? Are retail stores and webshops still around? How far has online retail come in embracing the mobile revolution and which changes in consumer behavior are affecting ecommerce? What are the wildly successful leaders in mobile commerce doing and what can we learn from them?
10.55am – 11:25am Coffee Break & Networking
11.25am– 11.55am 7 Tips to Accelerate E-commerce Performance through Online Merchandising - David Woods, Sales Director EMEA, SLI Systems
David from SLI Systems will showcase how global retailers have succeeded at enhancing their online merchandising strategy to increase sales. He will cut through all the e-commerce jargon so you will be able to walk away with practical tips to start improving the user experience of your site immediately.
Key Takeaways : Improve your site 'stickiness' and the relevancy of search results to increase online orders - Get the most out of cross-sell and up-sell opportunities so you don't miss sales - Optimise your site constantly - Validate your mobile strategy based on visitor behaviours and preferences
11.55am – 12.25pm Humanising the Online Purchase Journey through Email Marketing Automation - Matthew McClelland, Channel Relationship Manager, dotmailer
Consumer expectations for a personalised shopping experience is at an alarming level - 90%! (IBM 2014). However, less than a third of retailers are capitalising on their consumer data to deliver the much demanded personalised experience across all channels. Learn practical and impractical tips on how to personalise your automated campaigns - including insight from real life examples of brands that have mastered the personal touch
12.25pm – 12.55pm Stewart Townsend, Business Development Director EMEA, Zendesk
Stewart will analyse a range of e-commerce website customer journeys highlighting areas of best practice and where things can be improved.

12.55pm – 2.00pm Lunch & Networking
2.00pm – 2.30pm Introduction to Feedback and Reviews - Paul Squires, Retail Sales Manager, Feefo
During this session we we look at the ever changing sales landscape, the current conversion rates and buzzwords. Plus how to create genuine feedback and product service reviews, that consumers can rely on when making a purchase decision
2.30pm – 3.00pm Don't trust the Experts, test Everything -  George Ioannou, Head of Agency, Digital and Wise
A/B and Multivariate Testing has become more important than ever, providing a business with insight and a deeper understanding of a site's visitors. Improvements and strategies can then be based on data and user preferences stripping away guesswork and blind decisions. George Ioannou will take you through how to make the most of testing with some quick wins for all.
3.00pm - 3.30pm Coffee break

3.30pm - 4.00pm Content: Friend or Foe? - Tim Beaver, Head of Digital, BCS Agency
4.00pm - 4.35pm Panel Q&A: Your chance to ask the panel for best practice advice
Chairperson: 
Davna Lines, Managing Director Mixing Digital Panellists: David Woods, Sales Director EMEA, SLI Systems - Paul Squires, Retail Sales Manager, Feefo - Stephens Cohen, Magento Email Marketing Consultant, dotMailer
4.35pm – 4.45pm Chair's Conclusion - Davna Lines, Managing Director Mixing Digital
4.50pm - 6.00pm Drinks, Networking & Canapes
SPEAKERS DETAILS
Davna Lines, Managing Director Mixing Digital - Davina Lines, Managing Director, Mixing Digital - As Managing Director of Mixing Digital Davina brings a wealth of knowledge and a big black book of digital contacts to ensure Mixing Digital's events and communications services are of the highest standard. Davina co-founded Netimperative in 1999 and became Managing Director in 2002, stewarding the brand into new product launches and creating one of the most successful event programmes in the digital marketing industry. In the mid 90s Davina cut her digital teeth on New Media Age, forming part of the founding team and was responsible for the commercial development of the magazine and its early events from launch in May 1995 to November 1999. Email her on davina@mixingdigital.com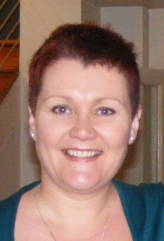 Mike Bainbridge, Solutions Architect, Rackspace Hosting - Mike Bainbridge is a Solutions Architect at Rackspace Hosting, he has a wealth of industry knowledge. With over 3 years' experience in designing high-performance, redundant and scalable platforms for online retailers. These range from small pure-play sites with huge growth levels to large high street enterprises with complex integrations. Understanding customer requirements and leveraging the #1 managed cloud platform to solve business problems for e-commerce customers is what gets Mike out of bed in the morning.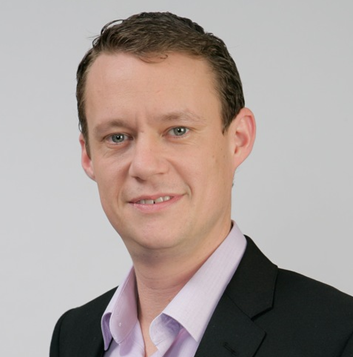 George Ioannou, Head of Agency, Digital & Wise - George Ioannou is the Head of Agency at Digital & Wise. George has spent 18 years working within Digital, specialising in ecommerce and online marketing. His experience spans a variety of sectors including retail, media and entertainment, automotive and financial. He has worked globally with clients ranging from small businesses through to Fortune 100 Companies. George has spoken internationally as a thought leader at a variety of events as well as publishing articles and papers for the digital industry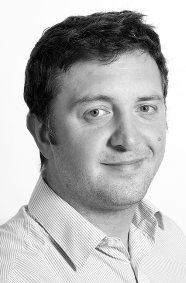 Paul Squires, Retail Sales Manager , Feefo - Paul Squires is Retail Sales Manager at Feefo and is passionate about online marketing and sales. A knowledgeable advocate of the power of transparency and reviews, Paul has spoken at various industry events on how using genuine feedback can leverage sales and increase profitability.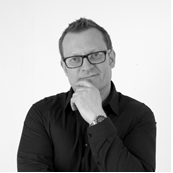 David Woods, Sales Director for SLI Systems - David is an experienced E-commerce and Customer UX consultant with over 12 years industry experience. His journey into the web industry began with award winning CMS and Digital Marketing provider Intergage, where David specialised in helping companies design Web sites with optimal UX and implementing key Digital Marketing strategies. More recently David has been leading the Sales and Marketing division of a global organisation that supplied Digital Marketing services to international E-commerce organisations helping, them leverage new Social and Marketing technologies. David joined SLI in early 2014 after taking a sabbatical that saw him travel through New Zealand and Australia.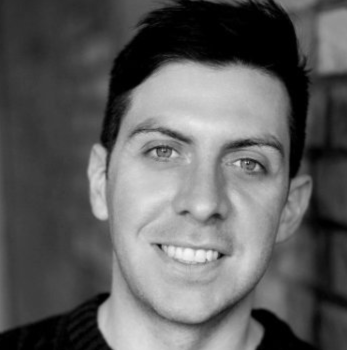 Matthew McClelland - Channel Relationship Manager - Matt is a multi-industry email strategist with a proven track record of maximising client success and returns from email marketing automation. He focuses on helping clients acquire, engage, retain and grow customer relationships through CRM and Email. Matt has worked with one of the top three Telco's in the UK, multinational investment companies and names such as Renault, Goodwood, ATOS and NCP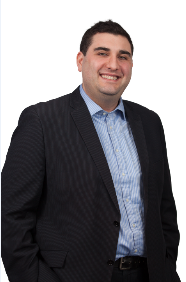 Robin Carlsson, Country Manager, Vaimo - Robin is the Country Manager responsible for managing key operations within the United Kingdom for the Vaimo group. Robin joined Vaimo in 2010, and has since managed several successful projects and worked together with brands such as Dyson, GANT, Pavers Shoes, Konga.com, Ridestore, TIMco, and others. Robin's responsibilities include executing the market strategy, contributing strategically to the growth and direction of Vaimo's services and recruiting skilled employees. With a background as a developer, Robin also carries a lot of technical knowledge of ecommerce in general, and Magento in particular.

Stewart Townsend, Business Development Director EMEA, Zendesk - Stewart Townsend has worked in large corporates such as Sun Microsystems / Oracle and startups such as DataSift and now Zendesk, his role has been to grow partner channel sales through disruption of the normal business model. Over his 15 years in IT he has worked in Finance, Telco, Media and Retail and has worked on projects focused on increasing revenue through technology and process change. His present role at Zendesk takes him across EMEA working with a diverse range of partners to enable them to improve the customer service within small and large organisations, not just through technology but by understanding the need of the customer first.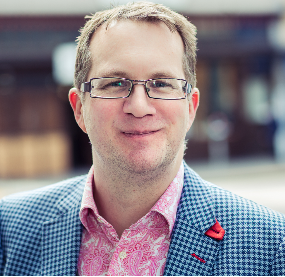 Tim Beaver, Head of Digital, BCS Agency - Tim is a dedicated digital professional with over 14 years' agency experience working with international clients to address their challenges of getting involved in the social media space, increasing search engine traffic and conversion rates; developing relevant and engaging content and adapting it for mobile devices.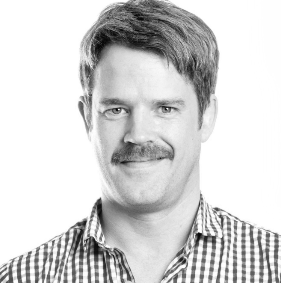 About our Partners
About Rackspace - Rackspace® Hosting (NYSE: RAX) is the open cloud company, delivering open technologies and powering more than 190,000 customers worldwide. Rackspace provides its renowned Fanatical Support® across a broad portfolio of IT products, including Public Cloud, Private Cloud, Hybrid Hosting and Dedicated Hosting. The company offers choice, flexibility and freedom from vendor lock in. Rackspace has been recognised by Bloomberg BusinessWeek as a Top 100 Performing Technology Company and is featured on the Sunday Times list of 100 Best Companies to Work For. Rackspace EMEA headquarters are in London with offices and data centres around the world. For more information, visit www.rackspace.co.uk

About SLI Systems - SLI Systems (SLI.NZ) provides leading SaaS solutions that help online shoppers connect to the products they're most likely to buy, directly driving increased sales and higher customer satisfaction for online retailers. With offerings that include site search, navigation, merchandising, mobile, product recommendations and user-generated SEO, SLI Systems is the most chosen SaaS-based site search provider to Internet Retailer Top 1,000 retailers. The company's patented technology continuously learns from the behaviour of visitors to deliver the most relevant results possible. Whether via PC, tablet or phone, a site powered by SLI delivers the kind of satisfying search experience that increases conversion rates, secures brand loyalty and results in higher order values. SLI Systems operates on five continents. For more information, visit www.sli-systems.co.uk

About Feefo - Feefo, the global feedback engine, is an award-winning consumer ratings and reviews platform. Offering a comprehensive solution that harnesses the power of customer reviews using Feefo can enhance your online visibility, grow sales conversions and provide valuable customer insight. As a Google licensed Content Partner, Feefo publishes its output to Google. Reviews are shown in search listings, and ratings can be converted in to stars in Ad campaigns. The Feefo service gives consumers making purchasing decisions real feedback from customers about merchants and their products, and merchants discover what genuine customers think about their service and products. Feefo is independent, simple to use and provides definitive results for the benefit of consumers and merchants; these come together to make Feefo's ratings and reviews the most trusted in the world. From major online retail websites to special interest merchants and to high street stores, Feefo is the preferred partner for retailers seeking customer insight in to service levels and product quality. Feefo has a huge presence within the retail sector with over 900 retailers using the platform. These include MandM Direct, The White Company, TK Maxx, Fortnum and Mason, Moss Bros and Charles Tyrwhitt. Founder of The White Company, Chris Rucker said: "We use Feefo every single day, it gives us an immediate and direct insight into how our products are performing and how our customers feel about customer service. It enables us to further understand and focus on the issues that truly matter to our customers. Feefo provides us with an excellent service. We love it!" Feefo continues to innovate its system, responding to the needs of merchants, the expectations of consumers and through our close partnership with Google, the needs of search engines. Our goal is to be the number one choice for both consumers and merchants when it comes to giving and receiving feedback online. For more info, visit www.feefo.com

About dotMailer - dotMailer is the UK's largest email service provider with offices in London, Manchester, Edinburgh and the US. Its uniquely scalable and powerful email marketing automation solution enables you to easily create, send, socially share and analyse highly targeted, data –driven triggered email campaigns. dotMailer puts your customer data at the core of your marketing and empowers you to increase ROI, with greater marketing efficiency through email. dotMailer are the trusted marketing partners of hugely successful and forward-thinking organisations including Reiss, Fujifilm, Hunter and the DMA Award winning ODEON and Dove Spa. For more info, visit www.dotmailer.com

About Vaimo - Vaimo helps clients all over the world to achieve eCommerce success on Magento platform. Since deciding on Magento as the eCommerce platform for growth in 2008, we have  successfully deployed more than 400 eCommerce solutions. We have grown our team of dedicated eCommerce specialists to more than 160 employees and we are the only Magento Gold Solution Partner in Sweden, Norway, Finland, Denmark, South Africa and Estonia and one of the leading Magento Gold Solution Partners in the UK. Our clients turn to us for eCommerce based best practices that are as local as their nearest customer and as global as their aspiration. Simply put, eCommerce at its best. For more info, visit www.vaimo.com

Do you have questions about Creating the Ultimate Customer Journey Roadshow - Manchester?
Contact Mixing Digital
When & Where

The Place Aparthotel
Ducie Street
M1 2TP Manchester
United Kingdom


Tuesday, 9 September 2014 from 09:00 to 18:00 (BST)
Add to my calendar
Organiser
Mixing Digital offers an events listings diary for the digital sector a managed events service for companies within the sector, speaker booking service, speaker profiling, company profile, ghost writing and much more.
You automatically become a member of Mixing Digital either by signing up to the newsletter or registering to attend an event and will receive weekly updates on forthcoming events of interest