Description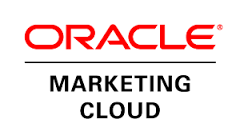 Join us at this insightful half day event on Monday 17th October at the world renowned Burj Al Arab.

In an ever-changing world of micro-moments and ease of shopping on the go, it's more important than ever to keep your customer in the centre of all your communications. In order to offer a seamless customer experience you need to ensure that you offer convenience and consistency, and in order to achieve this you need a single customer view. This can be difficult to achieve with the plethora of marketing options available to you but today we will look at how to create the ultimate modern marketing experience!

Agenda:
08.30 – 09.00
Registration & Breakfast
09.00 – 09.20
Welcome and introduction to Modern Marketing in the UAE
Alex Abbott, Director ECEMEA, Oracle Marketing Cloud
09.20 – 09.40
It's all about the Customer
Martin Ruddy, Senior Director of Marketing Services, Oracle Marketing Cloud
Learn how you can attract, convert and maintain a loyal fan base irrespective of the channel they are interacting with your brand. Martin will show you examples of good and not-so-good marketing initiatives – both directly through email/SMS/Push, and indirectly via display/search/social.
09.40 – 10.10
Delivering optimised Customer Experiences
Tim Burge, Director, Marketing Strategy, Oracle Marketing Cloud
How do we ensure our websites are delivering what our customers expect without the risk of losing them along the way? Using practical examples and case studies, we will discuss how to optimise an online experience to increase ROI and loyalty. Stop guessing and start building a culture of data driven optimisation in your business.
10.10 – 10.30
Networking Break
10.30 – 11.00
A Modern Marketing Case Study
11.00 – 11.30
Diminishing data siloes to create a truly personalised journey
Addy Cutts, DMP Director, Oracle Marketing Cloud
Today's digital eco system presents us with an abundance of choice in technology vendors to partner with, each offering innovative ways to help drive performance efficiencies, be it increasing advertising yield as a Media Owner, through to improving sales, conversion, and engagement rates as a Marketer. The reality, however, is that each vendor has different ways of targeting audience data, often leaving you with an inability to track behaviour as they navigate from one digital channel to the next, as they engage with your business in different ways, using different digital connected devices over the course of the day. Therein lies the problem of data siloes! In this session, learn how to diminish data siloes to create a truly personalised journey, convert frustrated audiences to loyal customer advocates, and drive real business growth in the process!
11.30 – 12.00
Panel Discussion with our Modern Marketing experts
Moderated by Alex Abbott, Director ECEMEA, Oracle Marketing Cloud

12.00 – 13.00
Lunch & Networking
13.00 – 14.00
Pre-booked 121 Meetings with our Marketing Experts