Refund policy
Refunds up to 7 days before event
Eventbrite's fee is nonrefundable.
A 2-day course that teaches you the basics of Shiny and shows you how easy it is to create an interactive web application in R!
About this event
Dates
Day 1: Friday 10th June - 09:30 to 16:30 - Online (Zoom)
Day 2: Friday 17th June - 09:30 to 16:30 - Online (Zoom)
What is Shiny?
Shiny is an R package that has revolutionised the R programming language! It has made R even more exciting and accessible to wider audiences.
With Shiny you can create interactive web applications by writing code only in R. You, as the shiny app developer, have full control to design a reactive user interface that contains a suite of widgets such as sliders, drop-down lists, buttons, checkboxes etc.
When you share your shiny application, a user can very easily interact with data, visualisations, and tables that you created without any technical knowledge.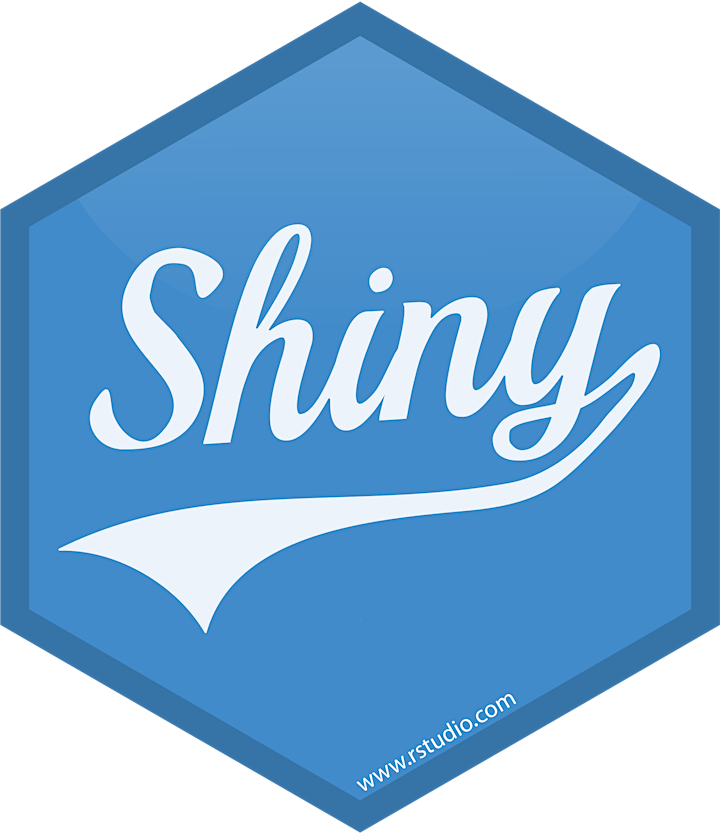 Content
This course focuses on introducing the shiny package to the participants and teaches the main building blocks required to design and build an interactive web application in R. The course is structured in the following main parts:
Get started with R and Shiny
Build your first Shiny app
Construct the inputs
Construct the outputs
Reactivity in Shiny apps
User Interface design, layout, and buttons
Deploy and share your app
Instructor - Dr Nicolas Attalides
I have a PhD in Statistical Science from University College London and I am an experienced R programming instructor with RStudio certification.
I have worked as a data science consultant in various industries such as insurance, telecommunications, finance, fitness and have delivered R programming courses to diverse groups.
See more about me on my LinkedIn profile.
Participants' testimonials:
"The instructor was very dynamic, I enjoyed the course and I will wait for the next courses."
"Instructor's openness to different levels of R knowledge and ability to make it an inclusive workshop for everybody, even taking time to deal with individual difficulties of participants. A great chance to learn from someone with comprehensive knowledge and experience, in and outside of academia."
Requirements
Course participants are expected to have some basic knowledge of the R programming language. Prior experience in basic data analysis (such as data manipulation, visualisation, and modelling) would help learning experience but is not required.
You do not need prior knowledge of HTML, CSS, or JavaScript… everything is built using R!
Refunds
A minimum of 6 registrations are needed to run the course. This will be reviewed 7 days before the course is due to start.
If minimum is not met then the course will be cancelled and a full refund will be issued.
If minimum is met then the course will be confirmed and no refunds will be accepted.
A refund will be issued if requested up to 7 days before the course is due to start - please note Eventbrite's fee is non-refundable.