Description
Organising your personal development plan
Yes.. within a few hours, you'll feel different about your personal development plan and know the exact direction you will take your ECPD for 2019.
We have done all the hard work for you! At tonight's seminar, we'll tell you exactly how to create your PDP framework, How to assess your skills, set goals and targets. Plus present a useful platform on how to log activities and monitor your progress.
So, The big Question.. Why should I come along?
First, we help you solve the biggest challenge in organising your PDP successfully: offer a clear gap analysis of your skills and then help you build a highly focussed strategy that will lead to improving your clinical skills.
Second, we can provide countless hours of education which is subsidised over the next year to choose from delivered by Specialist in Periodontics who is just brilliant and highly approachable,
Third, meets a group of like-minded professionals who all with the same daily concerns. Learn together and become friends.
Go to our website to see more https://www.lds-dental-training.co.uk/hygienist-programme/
https://www.youtube.com/watch?v=jEEMzEXVu4g
Buy one get one free week... enter code ECPDPLUS1
_____________________________________________________________________________________________________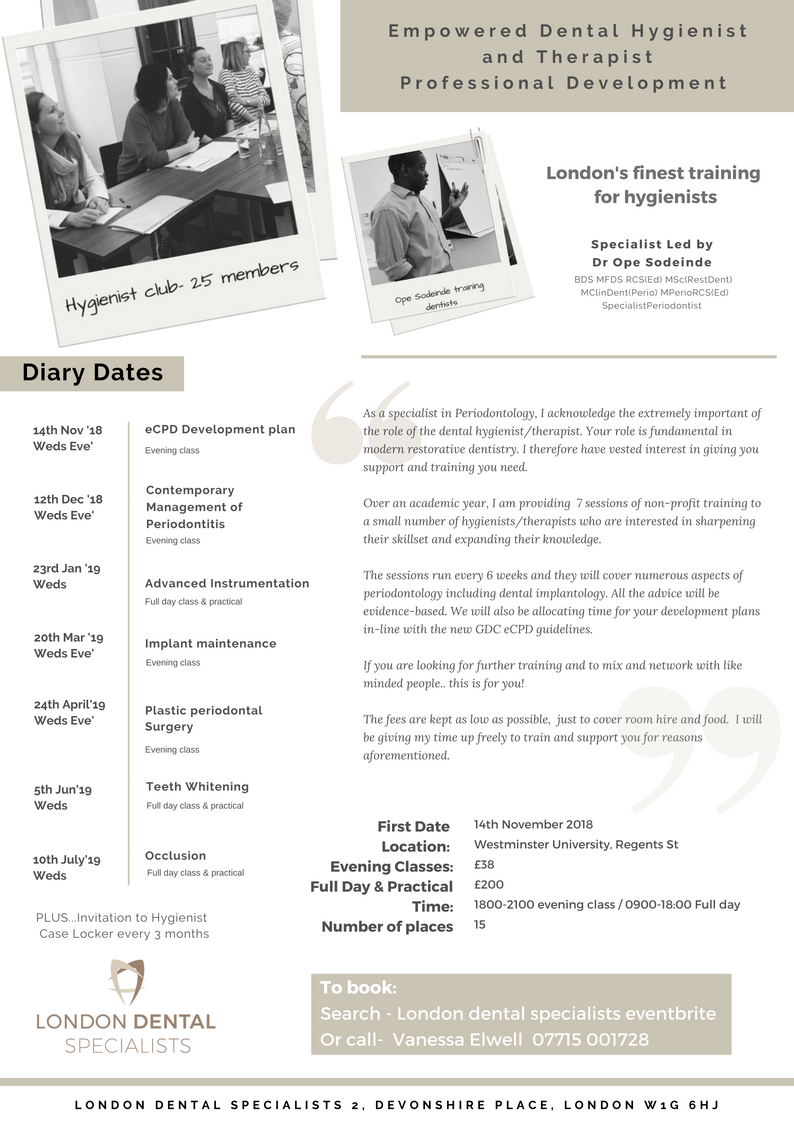 https://ecpd1.eventbrite.co.uk
Note: We welcome new members to all of our sessions however, you need to be a hygienist or therapist who is registered within the General Dental Council UK.
Quality Assured training by Dr Ope Sodeinde.