How To Academy presents... Creation – the Story of Art from Pre-History to the Present | John-Paul Stonard
About this event
Join historian John-Paul Stonard for a panoramic world history of art from ancient civilisation to the present day, exploring the remarkable endurance of humankind's creative impulse.
Some fifty thousand years ago, on an island in modern-day Indonesia, an early human used red ochre pigment to capture the likeness of a native pig on a limestone cave wall.
Around the same time, across the globe in Europe, another human retrieved a lump of charcoal from an old fire and sketched four galloping horses.
It was like a light turning on in the human mind.
Our instinct to produce images in response to nature allowed the earliest Homo sapiens to understand the world around us, and to thrive.
Art historian John- Paul Stonard has travelled across continents to discover the panoramic history of art – from ancient Anatolian standing stones to a Qing Dynasty ink handscroll, from a drawing by a Kiowa artist from the Great Plains to a post-independence Congolese painting. He joins How To Academy to share his journey.
Leading us from Benin to Belgium, China to Constantinople, Mexico to Mesopotamia, and from pre-history to the present day, he will explore the remarkable endurance of humankind's creative impulse, and ask how – and why – we create.
John-Paul Stonard trained as a painter before completing a doctorate in art history at the Courtauld Institute of Art. From 2005 to 2010, he worked as an editor at the Burlington Magazine, where he remains a member of the Consultative Committee. His writing has regularly appeared in the London Review of Books, Times Literary Supplement, Burlington Magazine and Apollo. JohnPaul's publications include Fault Lines: Art in Germany 1945-55; Germany Divided: Baselitz and his Generation; Chatsworth, Arcadia, Now; and, as editor and contributor, The Books that Shaped Art History. Over a period of four years he travelled extensively to see the objects described in Creation, from Japan to Mexico, Cairo to Madrid, China to Moscow, writing the book as he went.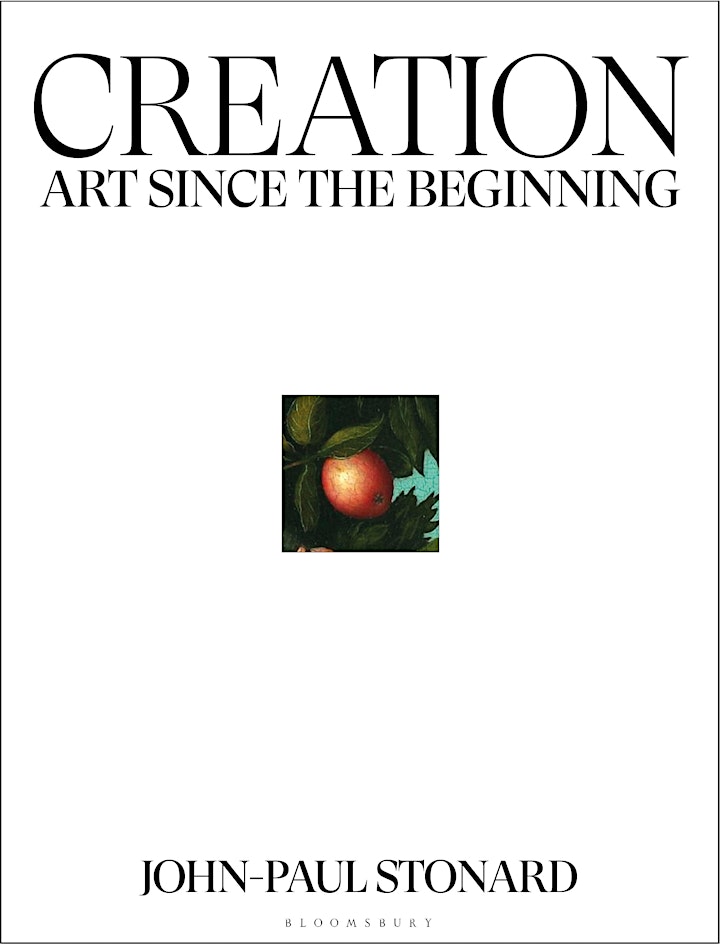 Organizer of Creation – the Story of Art from Pre-History to the Present
How To Academy is an organisation for people who think big. From Nobel laureates to Pulitzer Prize winners, we invite the world's most influential voices to London to share new ideas for changing ourselves, our communities, and the world. 
We host leading artists and thinkers in an unrivalled programme of public talks, debates and conferences – from Yuval Noah Harari to Natalie Portman, Emma Watson to Eric Schmidt.
We help businesses discover transformative new strategies, anticipate the future, and inspire their staff with keynotes and workshops by internationally-acclaimed economists, psychologists, politicians, and thought leaders. 
We offer masterclasses live and online with experts in essential twenty-first century skills, like leadership, public-speaking, decision-making and resilience. And we make books, podcasts and films to share insight and innovation around the world.