Join Creative Edinburgh's monthly meet, Creative Circles - a morning of creative conversations, speed networking and community updates!
About this Event
Hosted by Creative Edinburgh, Creative Circles runs on the first Tuesday of every month.
Creative Circles is a casual monthly meetup for creatives, techies, makers and freelance folk interested in finding out more about what's happening in Edinburgh. Join us with your morning brew, share ideas and advice, make new connections and find your next collaborator.
Our digital edition invites inspiring creatives to join us, followed by speed networking and community shout outs!
April's Theme: Making Moves
This month, we're talking about how you make moves in your creative practice. How do you get unstuck when creative block strikes or find motivation in the midst of burnout? What inspires you to challenge the boundaries, push forward new ideas and make great things happen?
Joined by Dancer and Theatre Maker Emma Jayne Park of Cultured Mongrel, we'll explore these questions, celebrating the power of networks, a sense of community and strong support systems to keep creativity flowing.
April's Guest: Emma Jayne Park
Emma is a dancer, theatre maker, collaborator, facilitator, movement director, trainee intimacy coordinator, choreographer, advocate, micro-activist and occasional drag king. She asks questions and is obsessed with asking better questions. You can usually find her in the sea, drinking tea or dancing in sweaty clubs - often whilst simultaneously scrolling Twitter. Emma works under the creative handle Cultured Mongrel.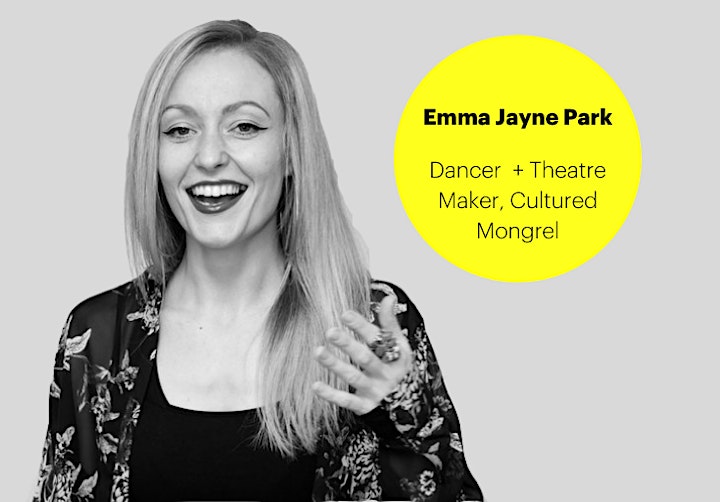 Running Order
08:30 - 08:45 : tune in, get comfortable and welcomes
08:45 - 09:30 : Creative Conversations
09:30 - 10:00 : speed networking
10:00 - 10:15 : community announcements
10:15 - 10:30 : CE news, thank you and farewell!
Can't make the whole event? Just join us for what you can!
Got something to shout about during our Community Announcements? Get in touch with us on info@creative-edinburgh.com.
We look forward to seeing you there!
Thanks to Barclays Eagle Labs!
Thanks to our partners Barclays Eagle Labs for supporting Creative Circles. The Eagle Lab at CodeBase focuses on Artificial Intelligence, providing a space for businesses and communities to learn about innovative technologies and boost digital skills.
Barclays Eagle Labs recently launched their Support Hub, providing start-ups with virtual events, content and tools in these challenging times. Head to the Hub to explore upcoming events, articles and resources that can support you.
About Creative Edinburgh
Creative Edinburgh is committed to helping creatives thrive. Through events, career support and advocacy, we bring together and help grow the city's creative community, providing a space for creation, collaboration and connection at every stage of your career.
Creative Edinburgh is supported by Creative Scotland.