Location
Edinburgh Sculpture Workshop
21 Hawthornvale
Newhaven
EH6 4JT
United Kingdom
Join Creative Edinburgh's monthly meetup of creative conversations, speed networking and community updates!
About this event
Hosted by Creative Edinburgh, Creative Circles runs on the first Tuesday of every month. For August, we're coming to Edinburgh Sculpture Workshop.
Creative Circles is for members of Creative Edinburgh. Not a member yet? It's free to join click here. This event is a casual monthly meetup for creatives, techies, makers and freelance folk interested in finding out more about what's happening in Edinburgh. Join us after work, share ideas and advice, make new connections and find your next collaborator.
August's Conversation: Celebrating International Edinburgh
Edinburgh is a melting pot for diverse cultures and international voices. We want to come together to celebrate all the international artists based in the city and international work made by local artists.
About the venue
Located in the community of Newhaven, Edinburgh Sculpture Workshop supports artists and audiences to develop skills and discuss ideas within contemporary art. They provide subsidised studios, open access to affordable workspaces and specialist facilities, training and professional development as well as commissioning new work, providing residencies and running courses.
Projects on show during this month's Creative Circles event are Calum Craik: Psycho Capital in the Hawthornvale Space which is viewable from the street; Ashanti Harris: Dancing a Peripheral Quadrille which is installed within ESW's Courtyard; A Billboard for Newhaven and Lucy Wayman's Clovehitch.
Find them on Facebook, Instagram, and Twitter.
Come to the Courtyard at Edinburgh Sculpture Workshop by walking off the cycle path or down the steps from Hawthornvale.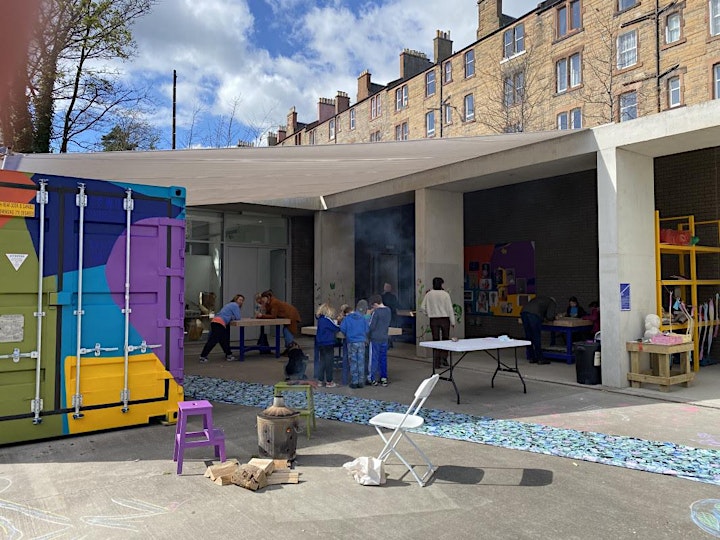 Running Order
16:30 - 17:00: Arrive, get comfortable, and welcome
17:00 - 17:15: Introduction from Creative Edinburgh and Daniel Brown, Curator, Research - Edinburgh Sculpture Workshop
17:15 - 17:45: Speaker - Marion Geoffray, Theatre Sans Accents
17:45 - 18:20: Tea, coffee and networking
18:20 - 18:30: Community announcements, Creative Edinburgh news, thank you and farewell
Can't make the whole event? Just join us for what you can.
Got something to shout about during our community announcements? Get in touch with us at programme@creative-edinburgh.com.
We look forward to seeing you there!
About the Speaker
Marion Geoffray is an actor, theatre-maker and creative practitioner with over ten years experience in the performing arts industry and the education sector. She is also the artistic director of Theatre Sans Accents, an innovative award-winning bilingual theatre company in Edinburgh that promotes language learning through the arts to children and adults as well as produces original performances by diverse artists based in Scotland. Her practice lies in devised collaborative work, and she likes to create multi-sensory interactive and immersive playful experiences for audiences of all ages. She has a strong interest in themes of identity, home, relationships and communication and is passionate about playing with linguistic, cultural and theatrical boundaries.
Recent work include collaborations with Imaginate, Lyra and Starcatchers and she will be performing in SANDCASTLES (ART Award winner) directed by Kolbrún Björt Sigfúsdóttir at Assembly Front Room during Edinburgh Fringe Festival.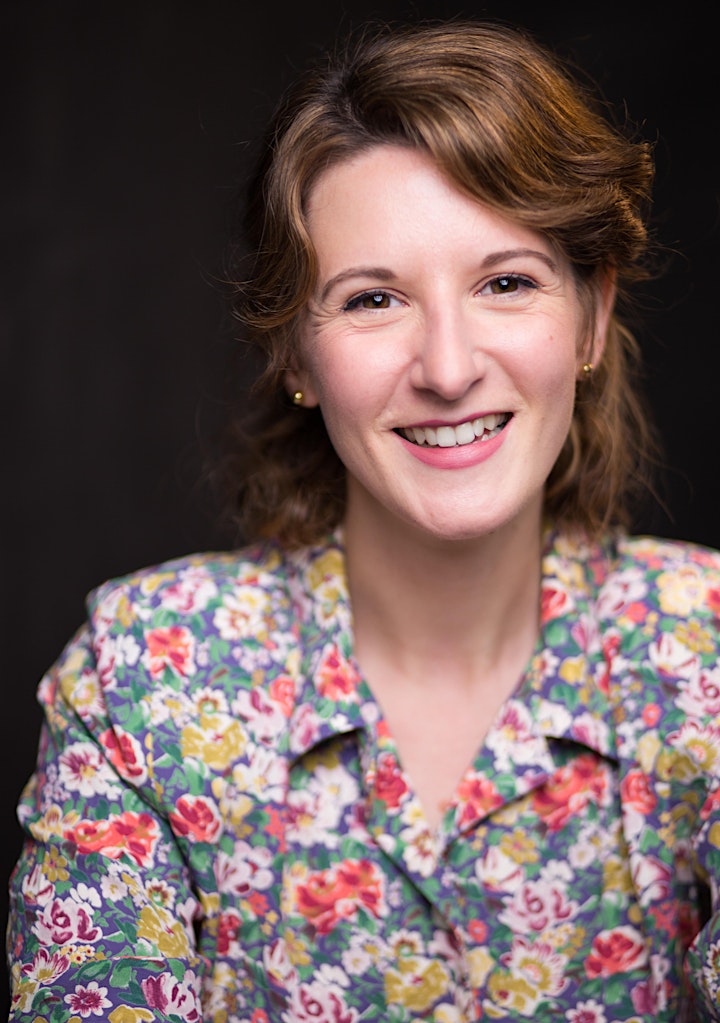 We want to hear from you
We're looking to improve how we run our events. If you have registered/attended Creative Circles in the past six months we'd love to hear from you through this quick survey.
Thanks to our sponsors Barclays Eagle Labs
Thanks to our partners Barclays Eagle Labs for supporting Creative Circles. The Eagle Lab at CodeBase focuses on Artificial Intelligence, providing a space for businesses and communities to learn about innovative technologies and boost digital skills.
Barclays Eagle Labs recently launched their Support Hub, providing start-ups with virtual events, content and tools in these challenging times. Head to the Hub to explore upcoming events, articles and resources that can support you.
About Creative Edinburgh
Creative Edinburgh is committed to helping creatives thrive. Through events, career support and advocacy, we bring together and help grow the city's creative community, providing a space for creation, collaboration and connection at every stage of your career. Creative Edinburgh is supported by Creative Scotland as one of the Regularly Funded Organisations (RFOs).
To become a free member of Creative Edinburgh, click here.
Covid Statement (Government guidelines)
Our event will follow the Scottish Government Covid restrictions at the time of the event. More information about the steps we are taking to keep participants and staff members safe will be included in your confirmation email once you purchase a ticket to the event.
If you have any concerns or queries on the Covid safety of this event, please contact info@creative-edinburgh.com.