Location
Sierra Metro
13-15 Ferry Road
Edinburgh
EH6 4AD
United Kingdom
Join Creative Edinburgh's monthly meetup of creative conversations, speed networking and community updates!
About this event
Hosted by Creative Edinburgh, Creative Circles runs on the first Tuesday of every month. For July, we're coming to Sierra Metro in Leith, 13-15 Ferry Rd., Edinburgh EH6 4AD.
Creative Circles is for members of Creative Edinburgh. Not a member yet? It's free to join click here. This event is a casual monthly meetup for creatives, techies, makers and freelance folk interested in finding out more about what's happening in Edinburgh. Join us after work, share ideas and advice, make new connections and find your next collaborator.
July's Conversation: The Power of Images
Images have the ability in conveying powerful messages which have the potential to evoke different emotional responses in the viewer. At this Creative Circles, we will be looking at how the past few years have led to more arts institutions becoming dependent on images to engage with their audiences.
About the venue
Sierra Metro is a creative space and gallery based in Leith. A place to gather, work and connect with exhibitions, coffee, workspaces and spaces to hire, everyone is welcome. In July, Sierra Metro presents Studio Lenca as part of this year's Edinburgh Art Festival.
Find them on Facebook, Instagram, and Twitter.
Sierra Metro are kindly donating 7 free hotdesking spaces for the day of Tuesday 5th July, for anyone who would like to work at Sierra Metro during the day and then attend Creative Circles in the evening. Please choose General Admission + Hotdesking ticket, as spaces are limited.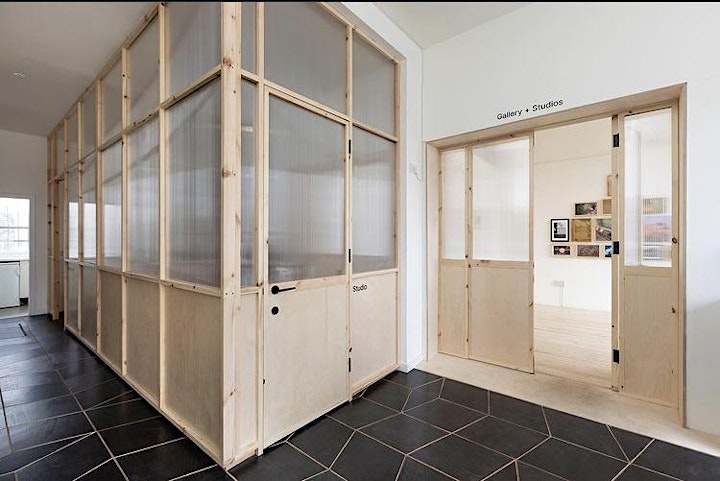 Running Order
16:30 - 17:00: Arrive, get comfortable, and welcome
17:00 - 17:30: Speaker - Lynn Morrison, Chief Executive of Leith Theatre
17:30 - 18:15: Tea, coffee and networking
18:15 - 18:30: Community announcements, Creative Edinburgh news, thank you and farewell
Can't make the whole event? Just join us for what you can.
Got something to shout about during our community announcements? Get in touch with us at programme@creative-edinburgh.com.
We look forward to seeing you there!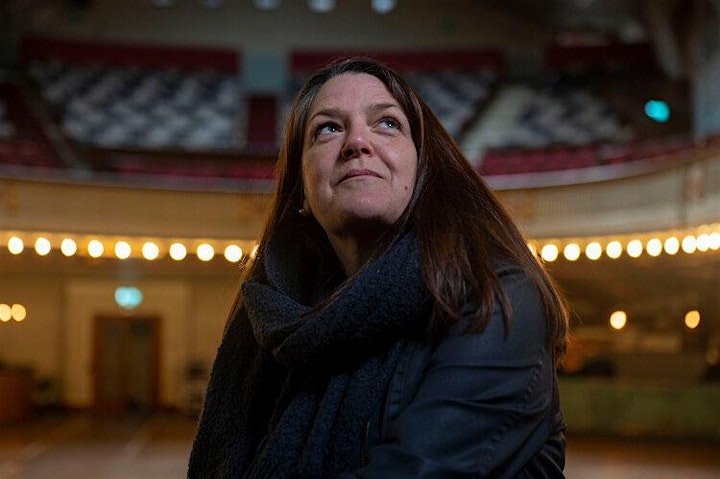 About the speaker
Lynn has enjoyed a varied career path to get to Leith Theatre, with many experiences in Independent Film, public and private sectors, including a key role at Cultural Enterprise Office and leading on development, operations and business processes during her management roles at the gate cinema, Notting Hill, Brixton's The Ritzy and Edinburgh's Cameo Cinema.
Lynn has been in post since November 2018 and bore the immediate decommissioning of the boiler with good humour, something that goes far in a heritage building with few services. She has used her creative solutions-based approach to encourage an innovative and entrepreneurial spirit to grow within the walls, ultimately guiding the Theatre towards its new vision.
We want to hear from you
We're looking to improve how we run our events. If you have registered/attended Creative Circles in the past six months we'd love to hear from you through this quick survey.
Thanks to our sponsors Barclays Eagle Labs
Thanks to our partners Barclays Eagle Labs for supporting Creative Circles. The Eagle Lab at CodeBase focuses on Artificial Intelligence, providing a space for businesses and communities to learn about innovative technologies and boost digital skills.
Barclays Eagle Labs recently launched their Support Hub, providing start-ups with virtual events, content and tools in these challenging times. Head to the Hub to explore upcoming events, articles and resources that can support you.
About Creative Edinburgh
Creative Edinburgh is committed to helping creatives thrive. Through events, career support and advocacy, we bring together and help grow the city's creative community, providing a space for creation, collaboration and connection at every stage of your career. Creative Edinburgh is supported by Creative Scotland as one of the Regularly Funded Organisations (RFOs).
To become a free member of Creative Edinburgh, click here.
Covid Statement (Government guidelines)
Our event will follow the Scottish Government Covid restrictions at the time of the event. More information about the steps we are taking to keep participants and staff members safe will be included in your confirmation email once you purchase a ticket to the event.
If you have any concerns or queries on the Covid safety of this event, please contact info@creative-edinburgh.com.