Description
Creative Cocktails at Manhatthan 34
** Part of LCB Design season 2 **
Thursday 17th October from 7pm - 10pm
Creative Cocktails, the sister event and evening version of Creative Coffee returns!!
Replacing the coffee will be special cocktails and mocktails created for our event and kindly discounted by Manhattan 34. We'll have music and snacks and all attendees can enjoy a bottle of beer, glass of prosecco or soft drink.
Attendees can enjoy open creative networking with a chance to build contacts and also hear from special guest speakers from the world of design.
** Guest Speaker #1 - Alex Ruhl - Designing Virtual Reality - CONFIRMED!! **
Alex Rühl (The Drum's 50 under 30 women in digital) is an award-winning virtual reality filmmaker and founder of CATS are not PEAS, a production studio that specialises in creating VR experiences that impact people's lives.
As well as directing and producing VR experiences for global companies and originals such as Keyed Alike (starring Gemma Whelan, Game of Thrones), Alex is invited to speak internationally on the topic of next generation storytelling and the potential impact VR will have across all sectors (TEDx, Raindance Film Festival, Royal Television Society).
She is the guest VR curator for BFI supported Phoenix Cinema and as a keen believer in #TechForGood has co-created the I Experience VR programme in partnership with LOROS Hospice which brings virtual reality to patients nearing the end of life.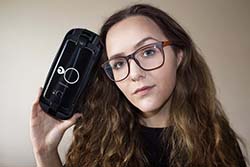 ** Guest Speaker #2 - Troy Browne - Animation Design **
Unfortunately due to unforeseen circumstances Troy will no longer be speaking at our event.

** Guest Speaker #3 - Jim Shields - How to Thrive as a Creative Business - CONFIRMED!! **

Jim has had a 25-year passion for comedy filmmaking ever since he discovered that he could combine the images he was drawing (pastels mainly) with sounds that he captured in jars. More recently he turned to making simple comedies for the "interweb" helping companies achieve notoriety despite their crushingly dull products and services.

He owns and runs Twist & Shout Communications, based in Leicester and, of all places, Dallas, Texas. His
stand up career seems to have peaked at "reassuringly mediocre". A self-confessed disciple of new-marketing Guru Seth Godin, Jim tries to spread the word at every opportunity that we, the people, have the means of production at our fingertips. We no longer need a mill owner to employ us – we can make things on our own out of zeros and ones.
Give yourself permission to start. Be specific. Be good. Get better.
In what seems like an explosion of young designers recently, Jim helps creative freelancers clarify what they need to get customers to part with large amounts of money for what seems to most people like colouring in for a living. His book, "Three Guys Walk into a Bar – How to Thrive as a Creative Business" explains everything for anyone trying to get paid for being creative. Avoid TBC (Time-Based Compensation) – and get paid for making the client more profitable. Simples.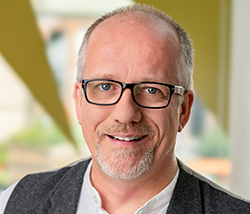 Approx Running Order:
7pm - 8pm | Arrival and Welcome / Open Creative Networking / Drinks Reception
8pm - 9.15pm | Guest Speakers
9.15pm - 10pm | Open Creative Networking
About Creative Coffee
Creativity, Coffee and Conversation. We're a free meet-up for creative people and those looking to meet creatives.
We will always offer you a warm welcome and provide you with the chance to build your contacts, exchange ideas and discuss work opportunities in a relaxed, professional environment.
LCB Depot, 31 Rutland Street, Leicester LE1 1RE

It's friendly and free!

Any questions? Let us know, contact hello@creativecoffee.org.uk

Share this event on Facebook and Twitter

We hope you can make it!

Cheers,
Creative Coffee Leicester
Organizer of Creative Cocktails
Creative Coffee is Leicester's most friendly and creative meet up. A monthly event that connects the creative community to businesses, academics and each other.  It's a new way to exchange ideas, foster innovation and kickstart relationships – all from a relaxed café environment. Alternating between inspiring talks, table expert discussions and informal networking is the best way to inject some creativity into your Wednesday morning! 

Everyone from creative agencies to freelancers and organisations looking for creative input are encouraged to attend.