Creative & Corporate Love: Leadership for new times

Wednesday, 15 February 2017 from 18:30 to 21:00 (GMT)
Event Details
Creative & Corporate Love brings the creative and corporate communities together in order to spark a variety of new working partnerships and opportunities.  Creative & Corporate Love is delivered with our supporting partner, Federation of Small Businesses and sponsored by Anderson Strathern.

Join us as we look at leadership, how we activating leadership in others, how leadership is changing and how our speakers create movements. Hosted by lovely Fi Milligan Rennie at The Fruitmarket Gallery, you'll leave inspired and connected.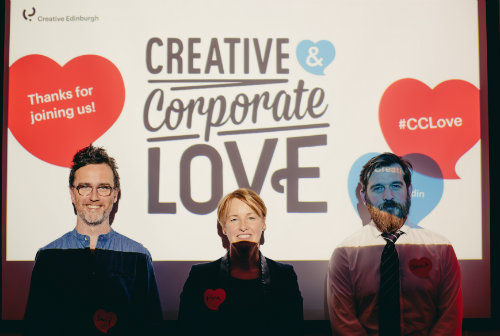 Date:  Wednesday15th February 2017
Time: 6.30 - 9pm 
Venue: The Fruitmarket Gallery, 45 Market Street, Edinburgh, EH1 1DF
Ticket Price: Full Paying CE/ FSB Members (Free), Online/Non-Members (£10)
NB: Ticket includes a complimentary drink, pizza & the opportunity to enjoy a range of fantastic industry speakers.  All ticket cancellations and refunds to be made 24 hours in advance of opening time.
We are delighted to be joined by our guest speakers;
John Peebles [CEO, Administrate]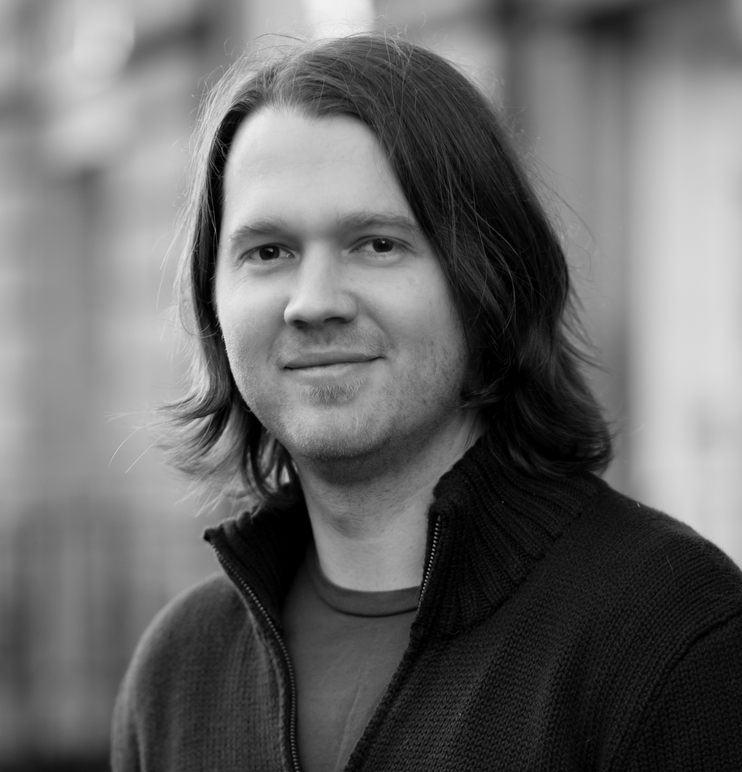 John Peebles is the CEO of Administrate, and has been growing the company since 2012. John has spent the past 13 years growing healthcare and education technology startups in America and Scotland. He is passionate about education, great teamwork and technology, and often speaks on these subjects around the world. Administrate is one of the fastest growing tech companies in Scotland, providing software that helps training companies and training departments manage their entire business. The company is now active in 25 countries, helping customers in 6 continents to deliver e-learning, take course bookings and save time on administration. Administrate has a mission to be 'the ultimate human organisation', introducing measures such as the 4 day working week as company policy. Follow John @johnjpeebles

Cláudia Monteiro [Head of PR, Comms & Events, University of Edinburgh]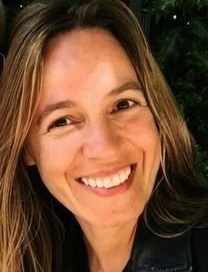 Cláudia currently heads the PR, Communications and Events department at the University of Edinburgh Business School, creating communities like the Start Up Festival and #makeyourmark. Follow Cláudia @montyclaudia

Cláudia is in her element every time she plays catalyst to making something really good happen. She grew up in a little village in Portugal, surrounded by people who were good at mending and doing. For the last 14 years she has been working as a producer, project manager and communications expert with a range of arts and sports events in Scotland, including the 2014 Glasgow Commonwealth Games, the British Council Cultural Leader's Programme. At Festivals Edinburgh she lead on high impact media relations work in London, Germany and North America. Cláudia has consulted with the National Theatre of Scotland, Scottish Opera, the Edinburgh International Book Festival, the Wigtown Book Festival and some of the most innovative visual arts outfits in Scotland. She's recently became a wizard with Street Wisdom, a global social enterprise with a mission to bring inspiration to every street on earth.
Adam Castle [Director, Edinburgh Artists Moving Image Festival]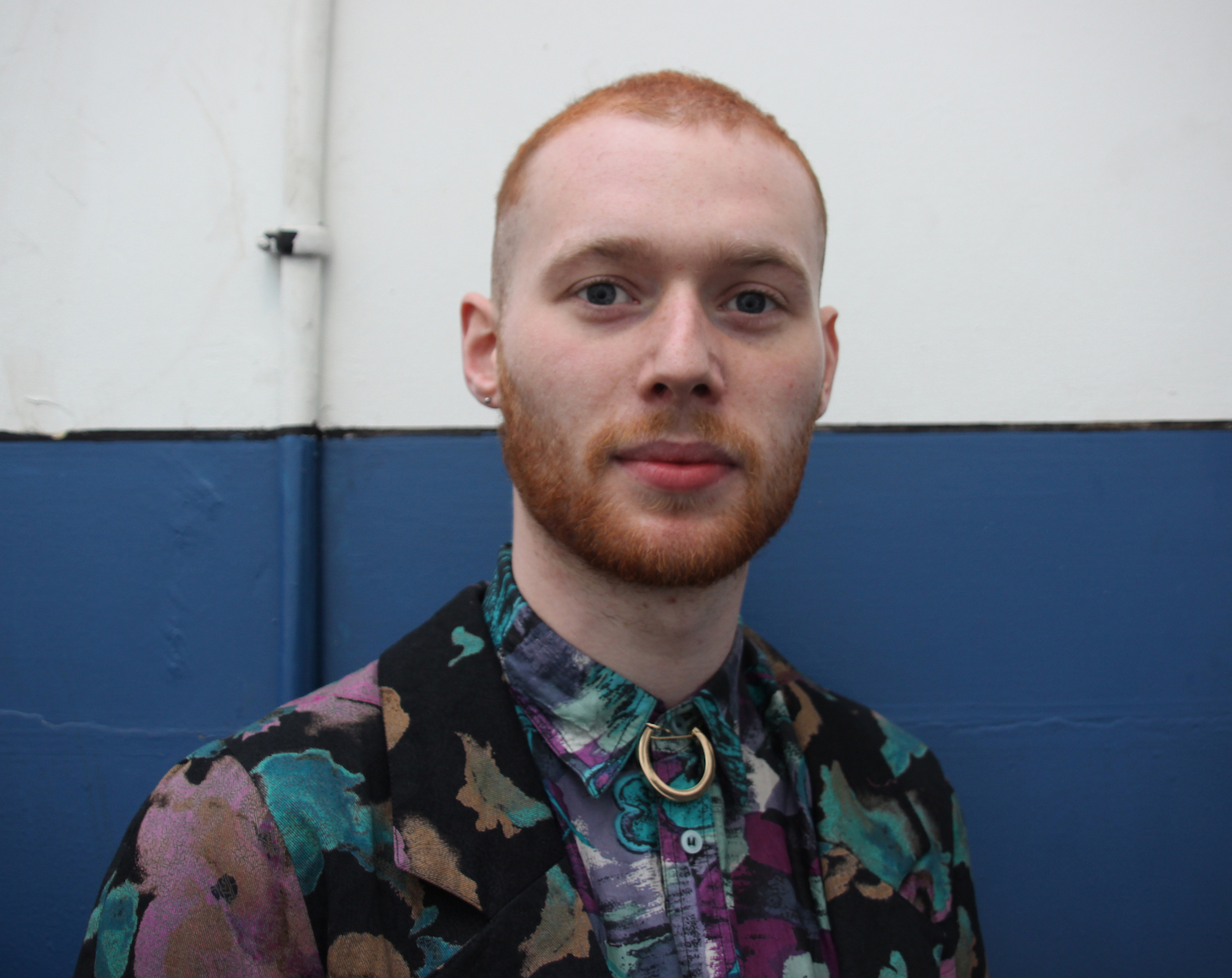 Adam recently won the Creative Edinburgh Leadership Award in November 2016 and is the Founder and Director of the Edinburgh Artists' Moving Image Festival (EAMIF) and the cabaret Pollyanna. He also directs films and is currently working on a short film musical. Follow Adam @eamifestival
Kat Brogan [Managing Director, Mercat Tours]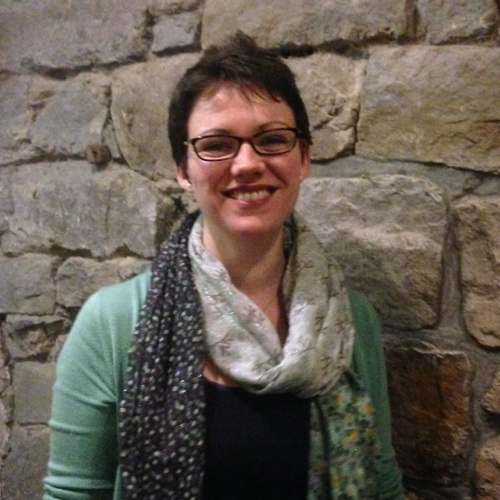 Since graduating as a Mercat Tour guide in 1998, Kathleen has enjoyed a long career as part of Edinburgh's tourism community. Her extensive knowledge and experience of the business let her progress further to full-time Head of Development of the 5 star, award-winning family business in 2010. On the retirement in 2015 of her father Des Brogan, Kathleen assumed the position of Managing Director of Mercat Tours, Mercat Presents and Mercat Tours International leading the team into its record-breaking 30th anniversary year. With a dedicated team, she has established Mercat Tours as market leader in quality, expert-led tours of Scotland's capital, WWI and WWII European battlefields. Her input is sought by local and national strategic bodies including VisitScotland, Scottish Enterprise and Scottish Tourism Alliance. She is committed to skills development for her team and the future workforce, maintaining the family business ethos and continuing the legacy of 'giving history a damn good telling' in providing exceptional, memorable experiences. Follow Kat @MercatToursLtd

---
Event Format:
6:30 - 6.45pm  Registration 
6.45 - 7.00pm  Welcome by our host, Fi Milligan Rennie
7:00 - 7:15pm  Kat Brogan
7.15 - 7.30pm  Adam Castle
7:30 - 8:00pm  Break, networking & mingling
8.00 - 8:15pm  Claudia Monteiro
8.15 - 8.30pm  John Peebles
8.30 - 9.00pm  networking & mingling

---
 Creative & Corporate Love is delivered with our supporting partner, Federation of Small Businesses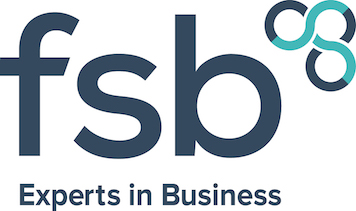 Our Creative & Corporate Love series is kindly sponsored by Anderson Strathern

Promoted in partnership with Edinburgh Business Forum

Thank you to The Fruitmarket Gallery for hosting us;

Save
Save
Save
Save
Save
Save
Save
Save
Save
Save
Save
Save
Save
Save
Save
Save
Save
Save
Save
Save
Save
Save
Save
<span style="border-radius: 2px; text-indent: 20px; width: auto; padding: 0px 4px 0px 0px; text-align: center; font: bold 11px/20px 'Helvetica Neue',Helvetica,sans-serif; color: #ffffff; background: #bd081c url('data:image/svg+xml;base64,PHN2ZyB4bWxucz0iaHR0cDovL3d3dy53My5vcmcvMjAwMC9zdmciIGhlaWdodD0iMzBweCIgd2lkdGg9IjMwcHgiIHZpZXdCb3g9Ii0xIC0xIDMxIDMxIj48Zz48cGF0aCBkPSJNMjkuNDQ5LDE0LjY2MiBDMjkuNDQ5LDIyLjcyMiAyMi44NjgsMjkuMjU2IDE0Ljc1LDI5LjI1NiBDNi42MzIsMjkuMjU2IDAuMDUxLDIyLjcyMiAwLjA1MSwxNC42NjIgQzAuMDUxLDYuNjAxIDYuNjMyLDAuMDY3IDE0Ljc1LDAuMDY3IEMyMi44NjgsMC4wNjcgMjkuNDQ5LDYuNjAxIDI5LjQ0OSwxNC42NjIiIGZpbGw9IiNmZmYiIHN0cm9rZT0iI2ZmZiIgc3Ryb2tlLXdpZHRoPSIxIj48L3BhdGg+PHBhdGggZD0iTTE0LjczMywxLjY4NiBDNy41MTYsMS42ODYgMS42NjUsNy40OTUgMS42NjUsMTQuNjYyIEMxLjY2NSwyMC4xNTkgNS4xMDksMjQuODU0IDkuOTcsMjYuNzQ0IEM5Ljg1NiwyNS43MTggOS43NTMsMjQuMTQzIDEwLjAxNiwyMy4wMjIgQzEwLjI1MywyMi4wMSAxMS41NDgsMTYuNTcyIDExLjU0OCwxNi41NzIgQzExLjU0OCwxNi41NzIgMTEuMTU3LDE1Ljc5NSAxMS4xNTcsMTQuNjQ2IEMxMS4xNTcsMTIuODQyIDEyLjIxMSwxMS40OTUgMTMuNTIyLDExLjQ5NSBDMTQuNjM3LDExLjQ5NSAxNS4xNzUsMTIuMzI2IDE1LjE3NSwxMy4zMjMgQzE1LjE3NSwxNC40MzYgMTQuNDYyLDE2LjEgMTQuMDkzLDE3LjY0MyBDMTMuNzg1LDE4LjkzNSAxNC43NDUsMTkuOTg4IDE2LjAyOCwxOS45ODggQzE4LjM1MSwxOS45ODggMjAuMTM2LDE3LjU1NiAyMC4xMzYsMTQuMDQ2IEMyMC4xMzYsMTAuOTM5IDE3Ljg4OCw4Ljc2NyAxNC42NzgsOC43NjcgQzEwLjk1OSw4Ljc2NyA4Ljc3NywxMS41MzYgOC43NzcsMTQuMzk4IEM4Lj
Attendee List
Sort by:

Date

|

First Name

|

Surname
When & Where

The Fruitmarket Gallery
45 Market Street
EH1 1DF Edinburgh
United Kingdom


Wednesday, 15 February 2017 from 18:30 to 21:00 (GMT)
Add to my calendar
Organiser
Creative Edinburgh
We help creative individuals and businesses create, collaborate and stay connected at every stage of their careers: www.creative-edinburgh.com 
Creative & Corporate Love: Leadership for new times