About this Event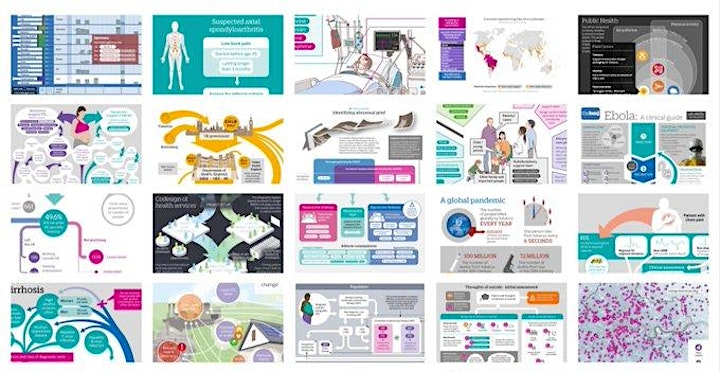 Spend the day with us learning some of the basics of data visualisation, the tools and techniques that you can try out, and get some practice time in as well.
This interactive workshop will be hosted by Rupa Chilvers with the talented Will Stahl-Timmins presenting and running the sessions. His doctorate was from the Exeter Medical School where he studied the use of information graphics in Health Technology Assessments (HTAs). Will designs infographics and data visualisations, including interactive pieces for bmj.com and other clients. He also sits on the Information Design Association committee, and is one of the World Regional Representatives for the International Institute of Information Design.
These workshops are designed for the novice and the knowledgeable. We will be working with a small group and giving everyone a chance to work together as well as on their own projects. Lunch and snacks will be provided throughout the day.
If you have any questions, please contact us at projects@tangerinebee.com for more information.