Multiple Dates
Creative Disruption Workshop Series | Cyfres Gweithdai Chwalfa Creadigol
Description
'Creative Disruption' Workshop Series
As part of our Creative Disruption Workshop series in partnership with Wales Millennium Centre's Creative Learning Team we are offering people aged 16 - 25 to be involved in the creation of a street game called 'Extinct' which will be part of this year's Festival of Voice. People can be involved in a variety of areas as part of the project: from creating content to being part of the production team. There will be opportunities throughout May and June 2018 to be involved. This is a great opportunity for those looking for experience within the creative industries. For more information contact allie@yellobrick.co.uk or you can join our first session below that centres around writing content.


1) Extinct Creative Digital Content Creation
9th May 2018
6pm - 8pm*
Lloyds Bank Enterprise Suite
We will be running an open session exploring the online story world and narrative of our production, Extinct, which is part of Festival of Voice.
We will be exploring and creating social media content for our fictional company Hybrid Industries. We want to make funny, engaging and interesting creative content as part of the narrative marketing for Extinct. During the session we will cover how you can create and distribute pre-content as part of multiplatform experiences.
This will be our last open opportunity to be part of the core team, so come along if you are interested creating exciting content for Extinct or ongoing opportunities to work with us.
2) ASK US ANYTHING - Project surgeries
9th May 2018
6pm - 8pm*
Lloyds Bank Enterprise Suite
Are you working on a project and need some advice and guidance? Or are you looking to make something but don't know how to start? Or do you just want to run some ideas passed someone? From project concept to project delivery and everything in between the yello brick team are offering to be your sounding board and give practical advice on making work.
*Slots are 30 mins long for individuals or small groups. Booking is on a first come first serve basis.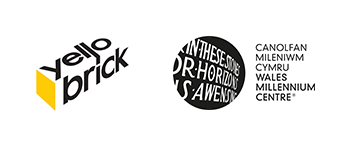 ---
*Welsh translation to follow*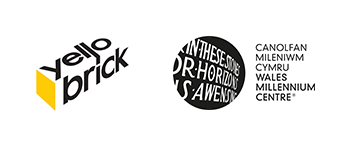 Organiser of Creative Disruption Workshop Series | Cyfres Gweithdai Chwalfa Creadigol
yello brick create experiences for the adventurous and the inquisitive. Our work is about play, game and fun. We have run playARK for the last five years. To find out more visit www.yellobrick.co.uk
Wales Millennium Centre is the nation's home for the performing arts situated at the heart of Cardiff Bay. One of the UK's top cultural attractions, the Centre provides an extensive programme of world class entertainment, showcases Welsh creativity and talents, partners with international artistic companies, and offers creative learning and community engagement opportunities aimed at increasing accessibility to art and culture. This Welsh landmark has welcomed over 16.5 million visitors since opening in 2004. www.wmc.org.uk