Join leading music industry experts as they explore the future for live events post-pandemic
About this event
This is a must attend event for musicians, programmers and anyone currently working (or looking to work) in the live music events industry.
The live event, festival and hospitality sectors are facing unprecedented pressures from COVID and repeated lockdowns but the global hunger to experience creative talent on stage and commune as a live audience is insatiable and will continue to drive demand for live performances and festivals for many years to come.
Creative England and Tileyard Education bring together three independent live event entrepreneurs to discuss their career paths, highs and lows and where the industry is heading post pandemic.
Featuring:
Dean Freeman
Long Division is an award-winning metropolitan festival in 2011 founded by Dean Freeman. With a dedication to championing emerging artists in the region alongside partners such as BBC Introducing, it has also welcomed headliners such as The Cribs, British Sea Power, Billy Bragg, We Are Scientists and Asian Dub Foundation to Wakefield.
More recently, Dean has developed Long Division into a cultural organisation with the broader remit of nurturing grassroots culture, a mission that has led to in-house programmes for Wakefield based young people, mentoring projects and direct commissioning of regional artists
Sean Fay
Sean Fay is the Marketing Manager for Sound City, as well as the General Manager of Sound City's new online events platform Guesthouse. Responsible for devising and implementing a range of exciting and creative marketing strategies to promote Sound City's global roster of events. At Guesthouse he oversees all aspects of the platform including product management, streaming operations, and liaising with artists and their teams.
A University of Manchester graduate flourishing in the formative years of his music industry career, Sean was at the helm of Modern Sky's digital marketing team, where he devised and implemented content and marketing strategies across a range of artists, from the emerging to the well established. In 2020 Sean was central to the team that delivered 2 Top 10's in the UK albums chart - a feat unmatched by any other northern independent label.
Sally Freeman
Sally is a veteran of the British Music Industry and MD of Love Live Music UK. She works with new artists helping them to create social media strategies to effectively communicate and connect their music with their audiences. She has been the Digital and Press Manager for Silver Hayes, Glastonbury Dance Field from 2013-2019. She has worked with over 1,000 artists including Stormzy, Dua Lipa, Kano, Craig David, Jamie Cullum, Fat Boy Slim, Peggy Ghou and Lianne La Havas. She has worked closely with the BBC Introducing Stage seeing young artists such Arlo Parks, Lewis Capaldi, Celeste, Sam Smith, George Ezra and Ed Sheeran develop their music and stage presence and go on to be Headliners at Glastonbury main stages.
Sally has produced and directed lots of day and boutique events including a 30 day Oxjam Festival, two summer Jazz Festivals, the West London Music Festival, Live Digital Manager for Pride in Trafalgar Square and digital and press for Boomtown and Secret Garden Party Festivals
Sam Wilkinson
Studio Sales and Business Development Manager at Production Park
Hosted by:
Harry Leckstein, Managing Director at Tileyard Education
Audio Playback
For any musicians in the audience, we will also be running an audio playback session during the second half of the event with our experts. You will be able to play your music and receive some constructive feedback. Please bring a track that you would like to share that fits the brief below and drop the link to into the chat window when we start the session:
- Original music
- Unreleased
- Any genre or reason for composing
- Public Soundcloud or YouTube link
Please note, showcasing a track is encouraged but it is not obligatory. We will get through as many tracks in the hour slot but can't guarantee everyone's music to be heard.
How to Join
All our interactive webinars are fully funded and will be taking place via Zoom.
The joining details will be emailed directly to all those who register their interest in attending on Eventbrite.
About Advance
This event is brought to you by Advance - a business support programme for creative and cultural practitioners, freelancers and SMEs based in Wakefield and the wider Yorkshire Humber region. Advance is delivered in partnership with Wakefield Council and funded by The Department for Digital, Culture, Media and Sport's Cultural Development Fund grant, which is administered by Arts Council England.
About Tileyard Education
Tileyard Education is a postgraduate and professional education centre based at Tileyard London, the largest independent music community in the world. Our validated, full-time Master of Arts Programmes and short courses exclusively connect you with artists, producers and businesses based at Tileyard.
About Tileyard North
Tileyard North will be a 135,000 sqft creative industries gem, based at Rutland Mills, which, when re-generation is completed, will transform the site into the UK's largest creative community outside of London and will without doubt put Wakefield on the map as the 'new creative destination in the North of England'.
If you have any queries about this webinar series, don't hesitate to get in touch with Nadia.Adofo@creativeengland.co.uk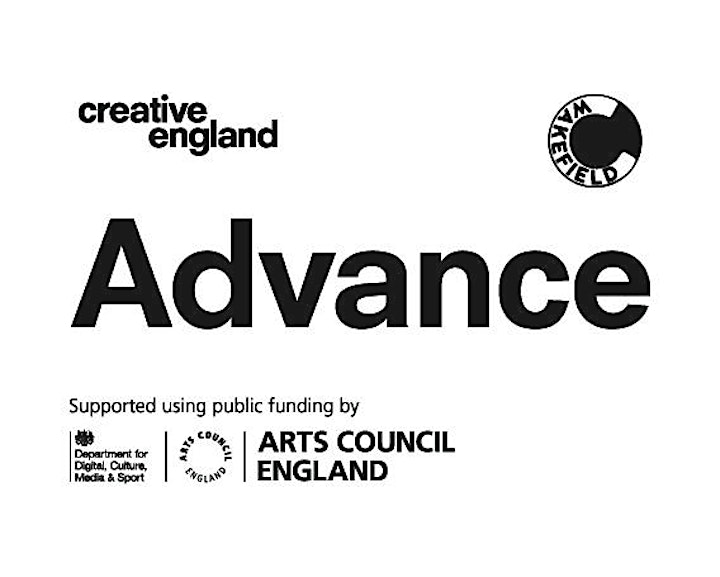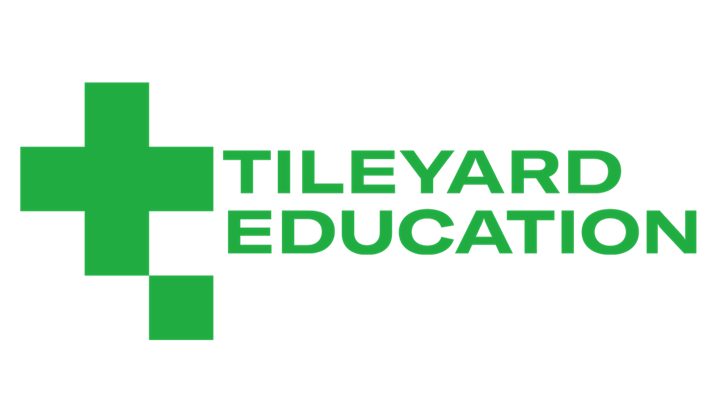 Organiser of Creative England and Tileyard Education presents... Live Events
England's thriving creative industries are amongst the most successful in the world and it's our job at Creative England to cultivate the TV, film, games and digital industries so they continue to flourish.
We fund, connect, mentor, advocate, and collaborate at all levels of the industry – from small independents to large internationals – creating the right conditions for more success. More than anything, we unite; connecting creatives, innovators, investors and experts so that we can forge ahead together.