Description
Creative Enterprise is designed to develop businesses working in moving image, to get them ready for investment. Join us for a networking evening as part of Norwich Film Festival, where you can connect to individuals and businesses working in moving image.
---


We join Norwich Film Festival in its 9th year for industry networking drinks as part of the Creative Enterprise programme, where we will be joined by Rachel Robey, Senior Producer at Wellington Films.
This is the perfect opportunity to connect with likeminded individuals and companies working in the moving image sector at the short film festival, which has grown into a must-attend industry event following the announcement that it is now a British Independent Film Award (BIFA) qualifying short film festival.
---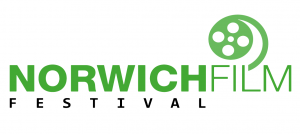 Norwich Film Festival is committed to showcasing the very best of independent short film. We want to provide a platform for creative, high quality short films from both local and international filmmakers.