Creative Europe's 'Culture' opportunities: Information seminar - Manchester
Description
Creative Europe: Culture funding opportunities!
Creative Europe's 'Culture' sub-programme, as the previous 'Culture 2007-2013 programme', supports cooperation and exchange between arts, culture and heritage organisations across different European countries.
We will present the four funding opportunities and the eligibility conditions, discuss how to develop applications and how to build a good project. We will also be joined by some previous recipients of EU funding through the Culture programme who will be on hand to help with advice.

Many elements of the previous programme have been carried over for Creative Europe:
Cooperation Projects are still the core to the programme, accounting for 70% of the sub-programme funding allocation with annual deadlines for both 'small' and 'large' projects.
Literary Translation by established publishers will continue to be supported
European Networks will support sustained learning and exchange between EU networks with varying specialisms
European Platforms will encourage innovative approaches to audience development


With Creative Europe, the focus has shifted from 'intercultural dialogue' to new objectives of:
Capacity building

Audience development

Projects that strengthen the cultural and creative sectors through new ways of working.
The session will focus on 'Cooperation Projects', preparing organisations who are considering applying for the 1 October 'Cooperation Project' deadlines. There will also shortly be application workshops across the UK to assist in the next stages of your application.
Giles Agis, Executive Director of Brouhaha, will be speaking at the event.
This event is free and open to organisations in the creative and cultural sectors. If you have registered and are unable to attend, please let us know in advance so that we can reallocate your ticket.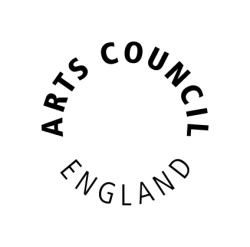 Organiser of Creative Europe's 'Culture' opportunities: Information seminar - Manchester
Creative Europe Desk UK is a UK-wide network of specialist offices which provide information, advice and support on the EU's funding programme Creative Europe.
Some of Creative Europe Desk UK's main roles are to promote awareness and understanding of Creative Europe's Culture sub-programme, provide guidance and encourage cultural and creative organisations from the UK to apply.
Find out more about funding and opportunities for creative and cultural organisations:
www.creativeeuropeuk.eu