Drawing from nature art workshop for adults living in Luton.
About this event
Do you enjoy drawing? or wish you were better at it? Do you get inspiration from being outside and observing local wildlife?
Why not come and join our free 2hour drawing workshop. In this workshops we will be practicing drawing from real life. We will explore local green spaces and collect inspiration form plants and greenery. If weather is poor we will be inside working from a plant based still life.
This workshop has social distancing measures in place, please wear a mask.
Free Art workshops for Adults living in Luton
Preference for attendance is given to those who are unemployed or economically inactive.
Every Thursday from 11am-1pm
All abilities welcome
All materials provided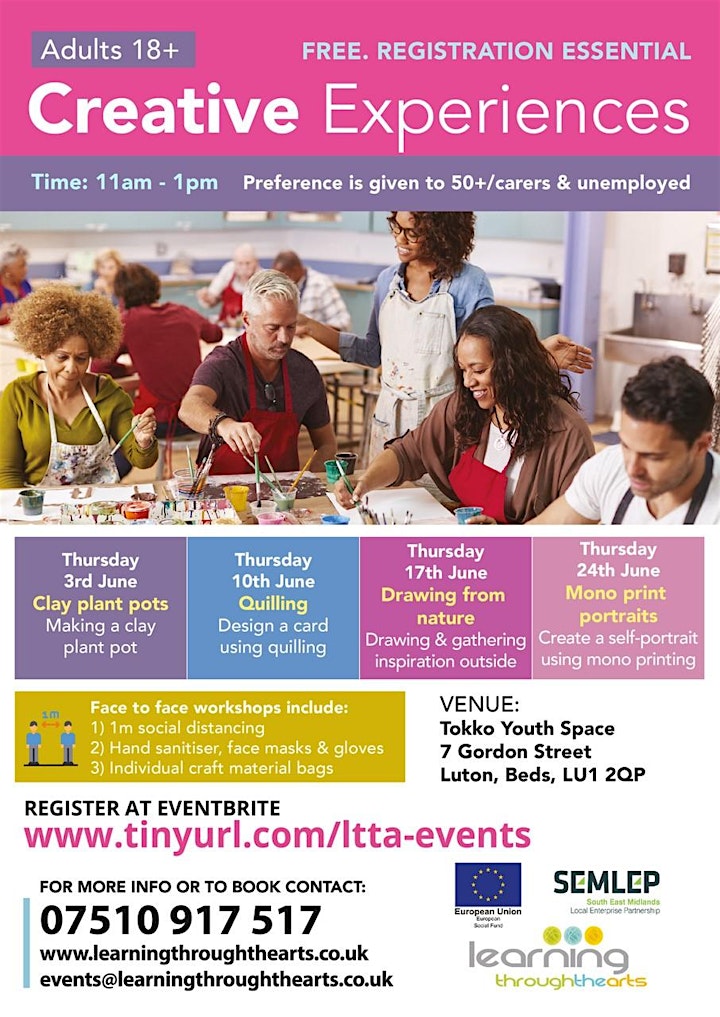 Organiser of Creative Experiences Luton: DRAWING FROM NATURE
About LTTA:
We are a social enterprise which works within the community to promote learning, creativity and skills development through the Arts. We are devoted to creativity, imagination, arts development and educational support geared towards community development.
Projects ranging from music to writing ignite individual imagination and creative abilities. Our workshops promote multicultural learning and enhance deeper understanding for children, youth and adults.
http://www.learningthroughthearts.co.uk/