5 week online Drama/Body/Soul therapy group using the medium of body and movement, the imagination, voice and percussion, art and stories.
About this event
Online Drama/Body/Soul therapy group
This group will provide the space and opportunity to process our experiences and impact of COVID 19 and all that this has involved.
There has been a range of different effects for all of us but perhaps during this time there may have been the opportunity to touch on our soul and to begin to contemplate our soul needs and desires, whatever soul might mean for you all.
I would like to offer this 5 week group as a place where these contemplations can go deeper and be more fully understood and expressed using the medium of body and movement, the imagination, voice and percussion, art and stories.
For the moment the group will be on Zoom but hopefully in the future events like this can be held face to face at a venue near Brixton, south london.
Cost: £20 per session, to be paid in advance.(concessional places available)
Email me on kathy.miller@outlook.com to ask any questions. please book on Eventbrite to reserve your place and to receive the zoom link.
ABOUT ME
I am a Sesame trained drama and movement therapist, CAST trained creative arts supervisor, Family and Systemic Psychotherapist and Yoga Teacher.
I have more than 30 years' experience of working with families, couples, groups, teams and individuals in mental health services and 27 years in private practice.
I have has my own experience of trauma and have had extensive therapy to address and process my own traumas and continue doing so.
For pleasure/stress relief I enjoy walking, cycling, dancing and yoga and have started learning the ukulele and have also been drumming on my new Djembe. My relationships with family and friends has great importance to me and provide a close community where I can connect, even during these times and give and receive support, which is especially important right now.
The most influential training that gave me the best embodied sense of myself was my experiential Sesame, Drama and Movement therapy training which I completed in 1993 and since then have continued to train and develop myself as a therapist.
My most recent training is The Psyche and Soma course with Mary Smail a former Sesame trainer. During this current training course I have been going deeper into creative exploration of my life experiences as well as gaining a deeper connection with my soul. It is following on from this training that I am offering this current 5 week expressive and soul connection therapy course.
I am looking forward to working and moving with you on the course.
Best wishes Kathy
https://www.facebook.com/Kathy-Miller-Drama-and-Family-Therapist-320179715344394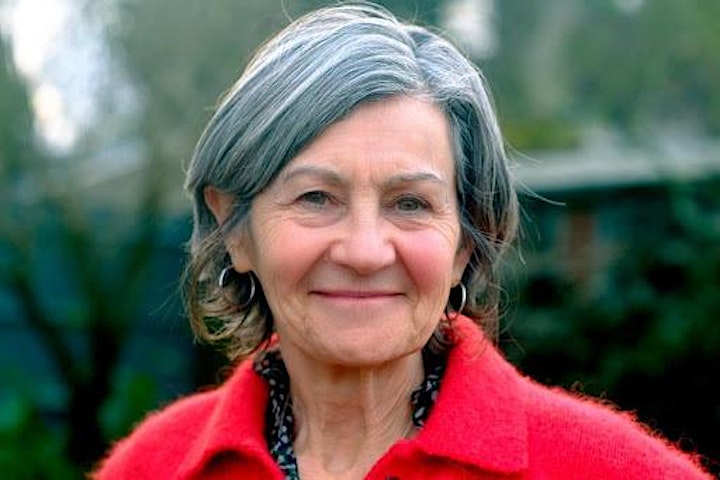 Date and time
Location
Refund policy