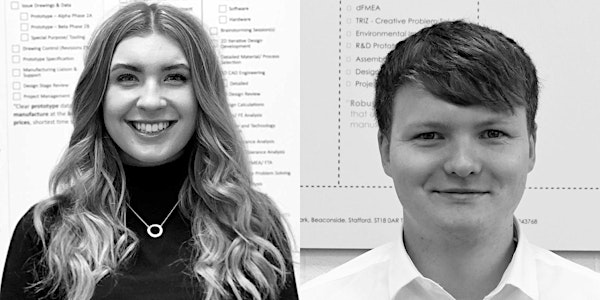 Creative Futures: Will Morris and Amber Davies, Product Designers
Join product designer Will Morris and Amber Davies in the next instalment of our Creative Futures talks
About this event
Creative Futures and Artsfest Online are pleased to present the next instalment in a series of talks where creatives will share insider knowledge on forging a career pathway within the arts.
Will Morris and Amber Davies are Product Designers working at Haughton Design, a company specialising in the design and product development of medical devices. Upon graduation in Product Design, both swiftly moved into product design roles, largely through their tenacity in pursuing placements, work experience and other development opportunities whilst at University. Their roles are actually very broad: in addition to product design, Will's role encompasses business development, whilst Amber leads on marketing and events: their ability to upskill and adapt are also factors in their success.
In this session, Amber and Will discuss their own career journeys, giving an insight into the work they now do and the steps they took to establish their careers. Their stories are not only relevant to product design students, but anyone wishing to move into design more broadly.