Description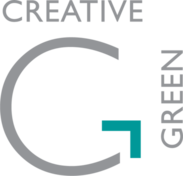 We warmly invite you to our next Creative Green event on Wednesday 30th January at Opera North, Leeds.
Overview:
Everything you buy leaves a trail of environmental impacts – from the materials used and their extraction, to the energy and water used in manufacture, transport, and shop fronts, through to the product's use time and ultimately disposal. Regardless of the size of your organisation, your contracts with suppliers (big or small) have strong leverage in steering supply chains in a more sustainable direction. This makes your purchasing decisions a powerful tool to influence positive change.

Join us at Opera North in January for a half day morning workshop and lunch together exploring the do's and don'ts of sustainable procurement, looking at energy, recycling, single-use plastics, printing, materials, procurement policies and other key areas.
Learn from what others are doing to tackle this issue, hearing from Good Energy and Seacourt who will be sharing their knowledge of good practice in their respective areas of expertise in energy and printing, plus other showcase speakers to be confirmed.
Details
Full details to follow in January.
This event is supported by our Partner Good Energy, helping the cultural sector transition to clean energy