Description

My art is my business – how to hone your pitch
The ability to encapsulate your work into a brief, meaningful statement that says who you are, what you're about and why anyone should bother to listen is an art form in itself.
There may be the lucky few for whom this comes easily (and I'd like to meet them!) For the rest of us it can be a struggle to find an authentic voice; one that is memorable, pithy and honest; pinpointing the core themes of your work, then conveying it as quickly as possible.
Robin Cameron, owner of the wonderful Cameron Contemporary Art Gallery in Hove will offer his experience of opening a gallery and hearing artists' pitches. And he'll give a few tips on how to submit work.
The learning part of the morning is essential for anyone turning art (whatever field you're in) into business. Richard Freeman of always possible will use live action, games and discussion to help you to make your product or business story compelling to customers, funders and investors. Be prepared for an exciting workshop that uses non-sales selling, the Pixar storytelling method and social media.
Afterwards we'll have the opportunity to practice pitching and receive feedback from our peers. So do prepare and bring along your work in progress or finished pitches to share in a supportive environment.
We have a new and rather fab location – Revolution Brighton. So look forward to seeing you on March 3 2017, 09:45-12:00pm.
The Hub is facilitated by Richard Ainsworth, Rodhus.
Copy by: Laura Darling Copywriter
Design: Helen Joubert Design
With thanks to: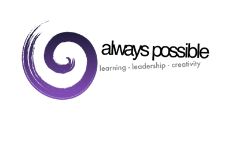 Cancellation policy: Places are limited and events usually oversubscribed. Please give 2 working days' notice via email or you must pay for your place in full.
If you have never been a member of the Brighton & Hove Chamber you are welcome to book and join us as a guest at two of our events. After this, you will need join the Chamber to enjoy the benefits of membership.