Creative workshops for families in Wembley.
About this event
Come and join us in our creative workshops celebrating the environment and design your own Animal Awareness Cards.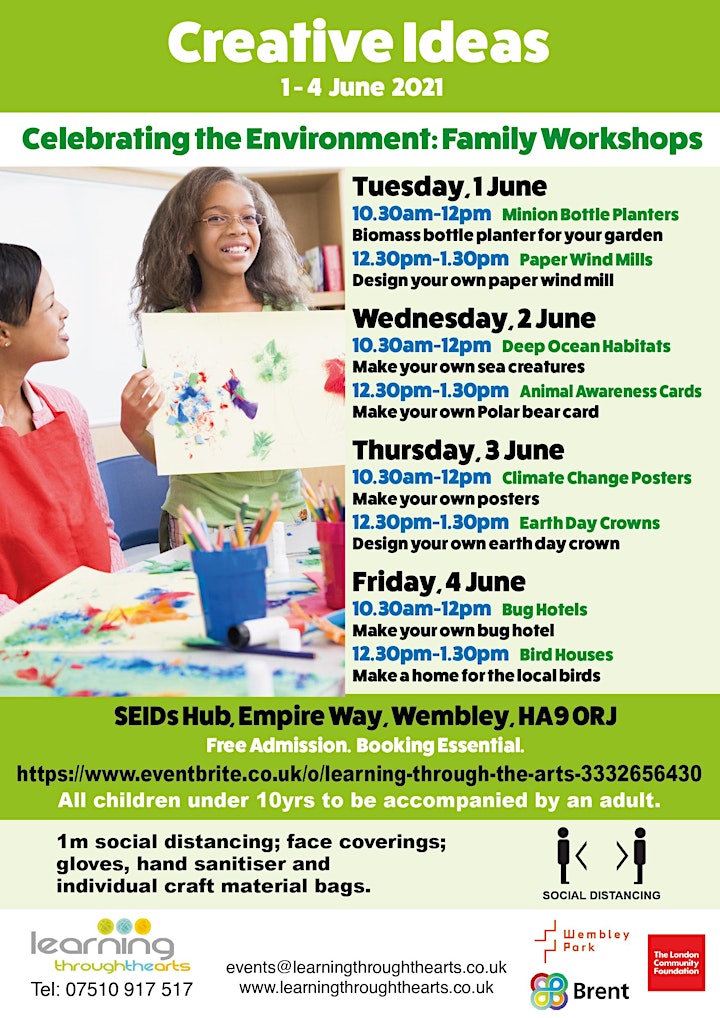 Organiser of Creative Ideas Animal Awareness Cards
About LTTA:
We are a social enterprise which works within the community to promote learning, creativity and skills development through the Arts. We are devoted to creativity, imagination, arts development and educational support geared towards community development.
Projects ranging from music to writing ignite individual imagination and creative abilities. Our workshops promote multicultural learning and enhance deeper understanding for children, youth and adults.
http://www.learningthroughthearts.co.uk/