Description
Creative Industries Research Frontiers Seminar: Understanding the Value of Creative Arts Higher Education
The Department for Culture, Media and Creative Industries (CMCI) and the Policy Evidence Centre (PEC) are co-hosting a series of seminars designed to bring together experts interested in the emerging issues and challenges of the creative economy.
The second event titled Understanding the Value of Creative Arts Higher Education will take place on Wednesday, 5th of February 2020 from 1-6 pm in the Anatomy Museum at King's College London.
The seminar will include a Keynote lecture: The returns to higher education: New evidence form administrative data in the UK by Professor Franz Buscha followed by four research papers and a panel discussion.
Please book early to ensure your place.
If you have any queries about this event please email: CMCI-PECSeminars@gmail.com
Please see the seminar programme and details of future seminars below.
All best,
The Scientific Committee: Hasan Bakhshi, PEC and Roberta Comunian, KCL (co-chairs); Tamsyn Dent, KCL; Bridget Conor, KCL; Jonathan Gross, KCL; Bruce Tether, Manchester University; Lesley Giles, The Work Foundation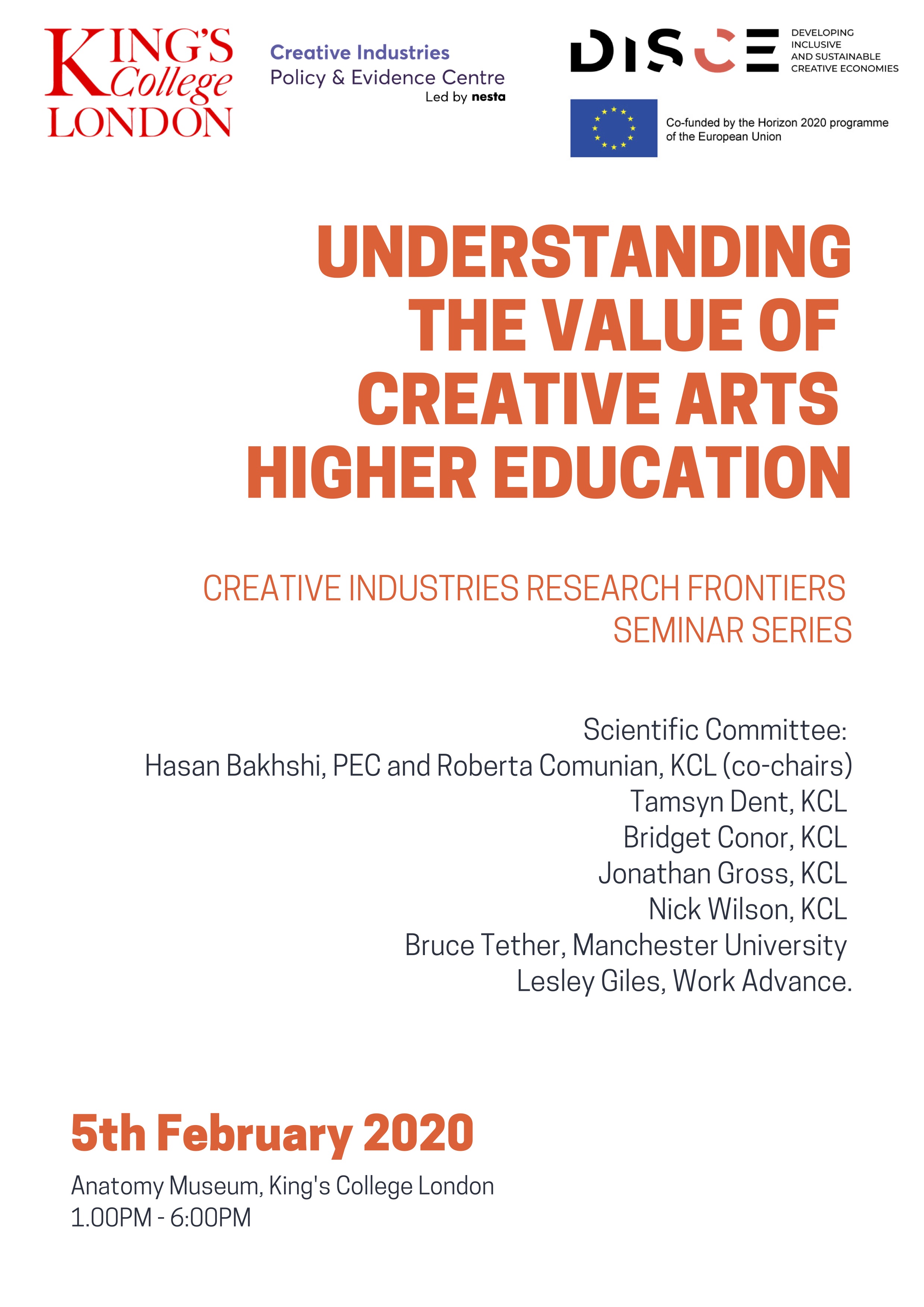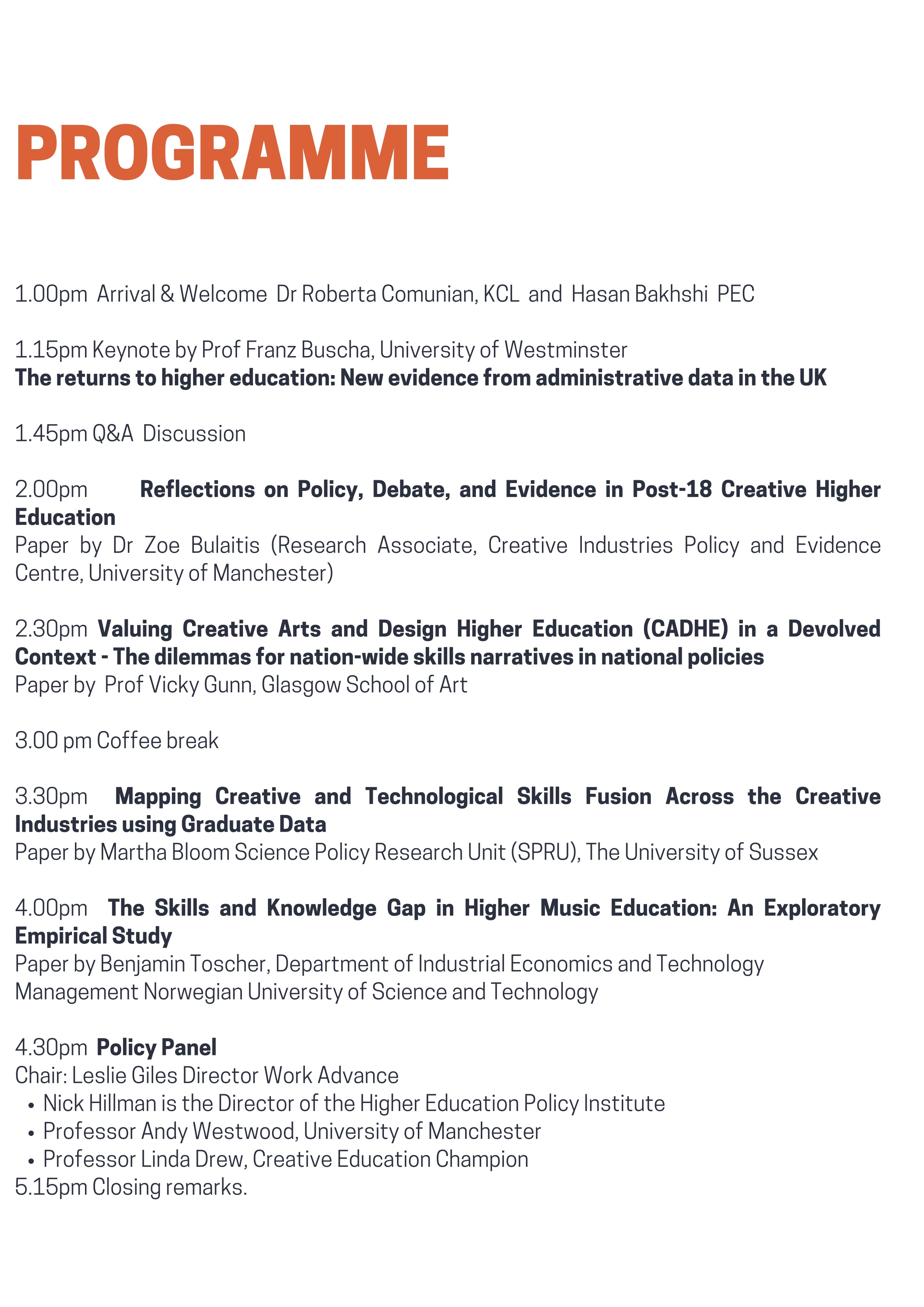 Seminar 3: Creative work and gender: barriers and activism
4th March 2020 1-6pm, River Room, King's College London
Seminar 4: Creative industries and intersectional barriers: class, race and place
29th April 2020 1-6pm, Anatomy Museum. King's College London