About this Event
CI Labs #4 - Data and Film
Join us for a special edition of CI Labs as part of the Edinburgh International Film Festival. CI Lab #4 will take place at Edinburgh International Film Festival's delegate centre at the Traverse Theatre and will explore how data and data-driven technologies are influencing the making and business of film.
Image credit: Rachel Maclean, It's What's Inside That Counts (2016), 30 min digital video, Commissioned by HOME, University of Salford Art Collection, Tate, Zabludowicz Collection, Frieze Film and Channel 4.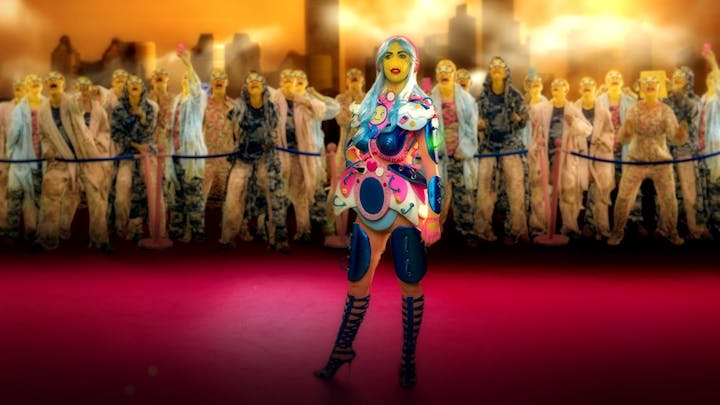 Our speakers will include:
Rachel Maclean is an award-winning multi-media artist based in Glasgow. Through experimental film and photography, she creates visually seductive work that explores politics, society and identity, drawing on a variety of references to popular culture. Rachel will talk about her art practice and look at "It's What's Inside That Counts?", her 2016 film that examines political aspects of pop culture including reality television, social media, celebrity and advertising. W: http://www.rachelmaclean.com/ T: @Maclean_Rachel V: Rachel Maclean
Richard Ashrowan is a moving image artist, independent film curator and founder of the Alchemy Film and Moving Image Festival. He works with video and 16mm film, creating short single channel films, immersive video installations and live multi-projector performance experiments. Richard will discuss the different ways that filmmakers are using data to inform and inspire their work. https://ashrowan.com/
Image credit: Maxime Ragni from KISS Photography & Design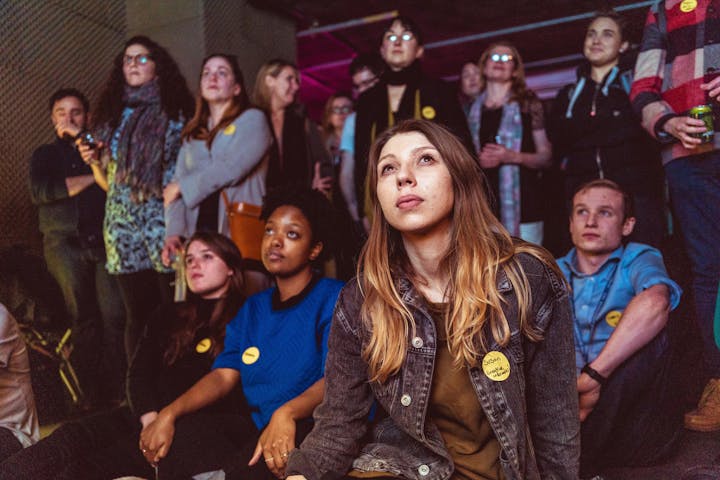 CI Labs are informal, monthly events which pop up at venues across Edinburgh, sharing innovative data-driven creative work and providing a meeting place for creatives of all disciplines to connect and collaborate. They are part of Creative Informatics, a partnership across the University of Edinburgh, Edinburgh Napier University, Codebase and Creative Edinburgh, enabling individuals and organisations to explore how data-driven technologies can enhance their work.
To find our more about the Creative Informatics programme visit https://creativeinformatics.org/
#CreativeInformatics
About Creative Informatics
Funded by the Creative Industries Clusters Programme managed by the Arts & Humanities Research Council as part of the Industrial Strategy, with additional support from the Scottish Funding Council. The programme is part of the City Region Deal Data Driven Innovation initiative.
Data Protection
In providing your completed registration response you are giving explicit consent for us to use this data in our programme monitoring and reporting processes. The data is managed confidentially. Your data will be held and used by the Creative Informatics delivery team based at the University of Edinburgh with some data shared with our funders the Arts and Humanities Research Council and the Policy and Evidence Centre based at Nesta. Your data will only be reported in anonymous aggregated forms and will always be processed in accordance with the Data Protection Act 2018 and therefore also in accordance with the General Data Protection Act 2018 and therefore also in accordance with the General Data Protection Regulation (GDPR).