About this Event
CI Labs #6 - CI Programme Showcase
CI Labs #6 will feature presentations from some of the fantastic individuals and organisations that have participated or are currently participating in the Creative Informatics programme.
Come along to find out more about funding opportunities available through Creative Informatics for creative individuals and organisations that are interested in exploring data-driven approaches to overcome challenges and create new products, businesses and experiences.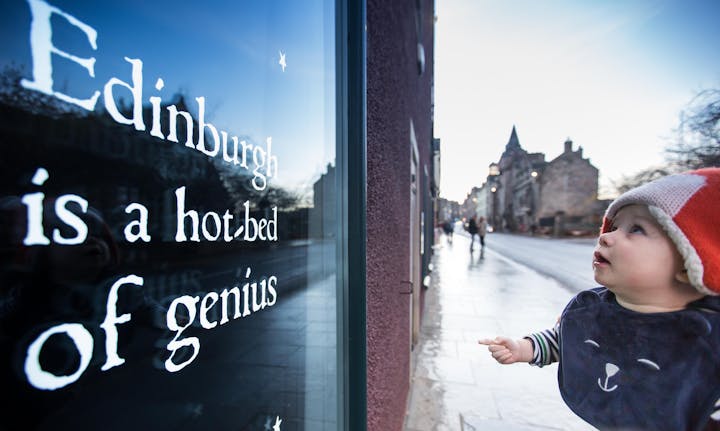 Our speakers will include:
Dr Tara Thompson is a lecturer in English and Film at Edinburgh Napier University and a partner on the Challenge Project set by Edinburgh City of Literature Trust. Tara will give an overview of the Literature Trust's challenge, exploring how data and technology can be used to recreate the key dimensions of the experience of reading, with a particular focus on the immediacy and intimacy of sensory and imaginative engagement.
Mark Daniels will give an overview of New Media Scotland's Challenge Project which aims to develop an innovative data-driven guest journey for participants in Atmosphere , New Media Scotland's programme of immersive cinematic experiences.
Ana Betancourt is a co-founder of Black Goblin Audio, an audio design and post-production company based in Edinburgh, who were successful in applying for the first cohort of Resident Entrepreneurs. Black Goblin is developing a series of software applications targeted at non-audio professionals. These tools will allow people to create computer-generated sound from scratch in an easy, non-technical way, negating the need for costly recording sessions.
Andrew Girvan is a co-founder of Scottie, and participated in the pilot of the Creative Bridge programme, run by CodeBase. Scottie is developing an intuitive drag and drop website builder for the theatre industry, that utilises theatre companies existing data and and provides integration with box office solutions, making it easier for theatre companies to build and develop relationships with their customers.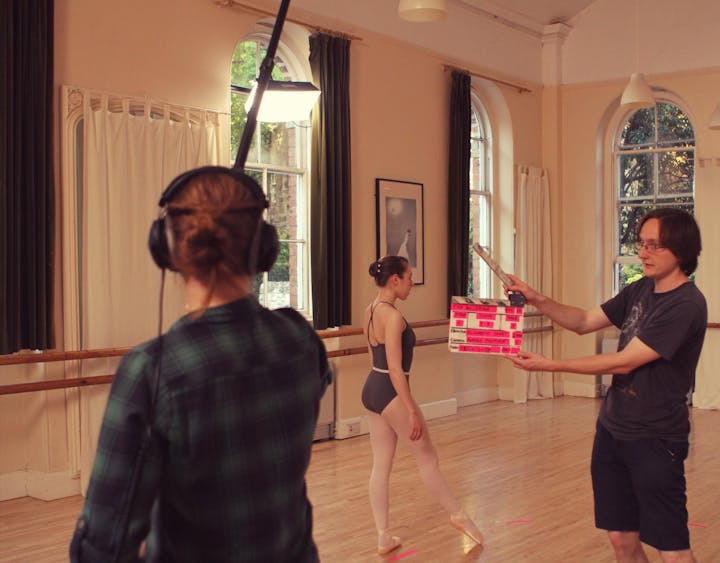 CI Labs
CI Labs are informal, monthly events which pop up at venues across Edinburgh, sharing innovative data-driven creative work and providing a meeting place for creatives of all disciplines to connect and collaborate. They are part of Creative Informatics, a partnership across the University of Edinburgh, Edinburgh Napier University, Codebase and Creative Edinburgh, enabling individuals and organisations to explore how data-driven technologies can enhance their work.
To find our more about the Creative Informatics programme visit https://creativeinformatics.org/
#CreativeInformatics
About Creative Informatics
Funded by the Creative Industries Clusters Programme managed by the Arts & Humanities Research Council as part of the Industrial Strategy, with additional support from the Scottish Funding Council. The programme is part of the City Region Deal Data Driven Innovation initiative.
Data Protection
In providing your completed registration response you are giving explicit consent for us to use this data in our programme monitoring and reporting processes. The data is managed confidentially. Your data will be held and used by the Creative Informatics delivery team based at the University of Edinburgh with some data shared with our funders the Arts and Humanities Research Council and the Policy and Evidence Centre based at Nesta. Your data will only be reported in anonymous aggregated forms and will always be processed in accordance with the Data Protection Act 2018 and therefore also in accordance with the General Data Protection Act 2018 and therefore also in accordance with the General Data Protection Regulation (GDPR).