About this Event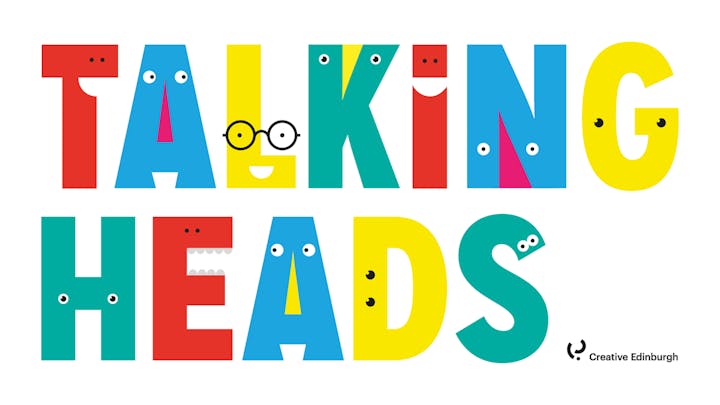 CI Labs #8: How do we connect in the digital age?
For our last CI Lab of 2019, we are delighted to be hosting a pop up edition of Creative Edinburgh's regular Talking Heads event! Three speakers from across the creative industries will join us to explore how innovation in the digital realm has changed the way that creative individuals and businesses work, connect and grow.
Our guest speakers on the night will be
Martin Jordan, Innovation Director at Equator
Martin has been at the heart of Equator's operations since 2007, building out a diverse and talented Marketing team and, more recently building and developing a cutting-edge innovation function and a hard-nosed and smart insight team. Martin and his team have developed a wide range of concepts based on leading technologies; from interactive presence-driven apps that communicate with a network of beacons through to cutting-edge artificial intelligence capabilities that are reshaping how clients interact with their data.
Natalie Loh, Graphic Designer
Natalie has taken a roundabout route into design, picking up some transferable skills along the way. In 2016 she left the veterinary world, swapping the stethoscope for a good post-it note and Adobe suite. Her design journey so far has led her to a nomination for the Creative Edinburgh Student Award in 2019 and given her the opportunity to take part in The Daydream Believers project, which won the Creative Edinburgh Collaboration Award. In 2018 Natalie spoke at TEDx Youth Glasgow on the importance of creative thinking in light of automation to an audience of over 2000 young people.
Janet Smyth, Deputy Head of Learning & Engagement (Health & Wellbeing) at National Galleries of Scotland
Janet started her career with Scottish Book Trust as manager of the Readiscovery Campaign. She went on to be Director of the Pushkin Prizes in Scotland, a creative writing competition that involved Scottish and Russian schools and, in 2002, set up Blast-Off Books, a specialist children's bookshop and school supply business. In 2011 she became Children & Schools Programme Director at the Edinburgh International Book Festival, working to enhance the national and international profile of the children's and young people, schools and lifelong learning programmes. Since July 2019 she has held the post of Deputy Head of Learning & Engagement (Health and Wellbeing) at the National Galleries of Scotland.
We will also be launching an exciting new Creative Informatics studio space at Edinburgh Napier University on the night. Studio E11 will be a place for creative practitioners to explore and experiment with data in a friendly, open and supportive environment, with regular events and drop in sessions taking place throughout 2020 and beyond.
Come along for an evening of discussion, networking and discovery!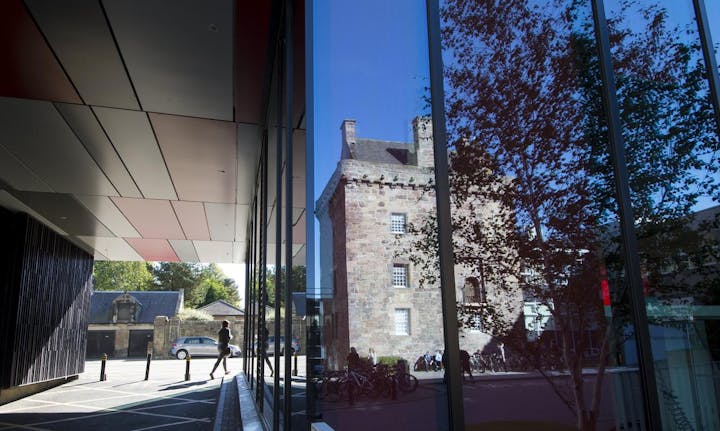 Creative Edinburgh
Creative Edinburgh is a network of over 4000 members, made up of freelancers, SME's, start-ups and students working across the creative industries. Through events, career support and advocacy, they bring together and help grow the city's creative community, providing a space for creation, collaboration and connection at every career stage. As partners on the Creative Informatics project, Creative Edinburgh will be delivering the Connected Innovators strand in 2020.
CI Labs
CI Labs are informal, monthly events which pop up at venues across Edinburgh, sharing innovative data-driven creative work and providing a meeting place for creatives of all disciplines to connect and collaborate. They are part of Creative Informatics, a partnership across the University of Edinburgh, Edinburgh Napier University, Codebase and Creative Edinburgh, enabling individuals and organisations to explore how data-driven technologies can enhance their work.
To find out more about the Creative Informatics programme visit https://creativeinformatics.org/
#CreativeInformatics
About Creative Informatics
Funded by the Creative Industries Clusters Programme managed by the Arts & Humanities Research Council as part of the Industrial Strategy, with additional support from the Scottish Funding Council. The programme is part of the City Region Deal Data Driven Innovation initiative.
Data Protection
In providing your completed registration response you are giving explicit consent for us to use this data in our programme monitoring and reporting processes. The data is managed confidentially. Your data will be held and used by the Creative Informatics delivery team based at the University of Edinburgh with some data shared with our funders the Arts and Humanities Research Council and the Policy and Evidence Centre based at Nesta. Your data will only be reported in anonymous aggregated forms and will always be processed in accordance with the Data Protection Act 2018 and therefore also in accordance with the General Data Protection Act 2018 and therefore also in accordance with the General Data Protection Regulation (GDPR).