Join us for the next Creative Informatics Partnership Forum, to share your feedback on the programme and hear about our future plans
About this event
Creative Informatics Partnership Forum
The Creative Informatics Partnership Forum is a chance for those involved in the creative industries in Edinburgh and South East Scotland to find out what we've been up to and what we have planned. More importantly it's an opportunity for attendees to share their ideas and feedback on the programme in this friendly and informal online session.
If you haven't engaged with the programme yet, come along to help us understand how we can support you, find out more about our future plans and hear about funding opportunities that could be of interest to you. If you have engaged with Creative Informatics, this is your opportunity to tell us what you have gained from the programme and what we could be doing better!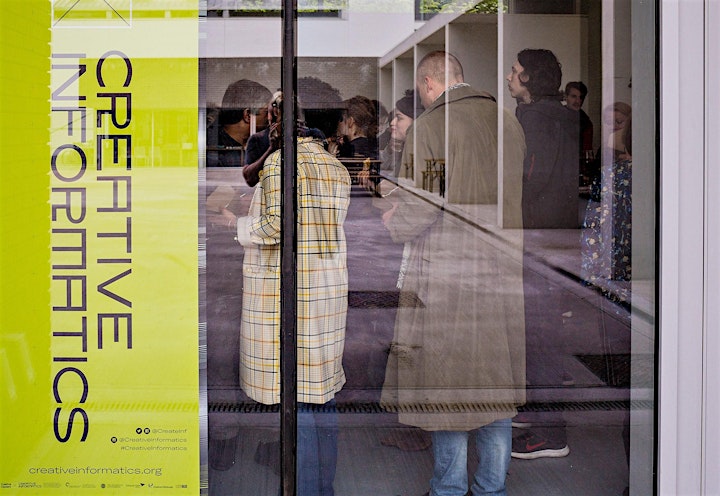 Creative Informatics is a partnership across the University of Edinburgh, Edinburgh Napier University, Codebase and Creative Edinburgh, nurturing local talent through five key funding programmes and regular events that support Edinburgh and South East Scotland's creative industries to do inspiring things with data.
To find our more about the Creative Informatics programme visit https://creativeinformatics.org/
#CreativeInformatics
About Creative Informatics
Funded by the Creative Industries Clusters Programme managed by the Arts & Humanities Research Council as part of the Industrial Strategy, with additional support from the Scottish Funding Council. The programme is part of the City Region Deal Data Driven Innovation initiative.
Data Protection
In providing your completed registration response you are giving explicit consent for us to use this data in our programme monitoring and reporting processes. The data is managed confidentially. Your data will be held and used by the Creative Informatics delivery team based at the University of Edinburgh with some data shared with our funders the Arts and Humanities Research Council and the Policy and Evidence Centre based at Nesta. Your data will only be reported in anonymous aggregated forms and will always be processed in accordance with the Data Protection Act 2018 and therefore also in accordance with the General Data Protection Act 2018 and therefore also in accordance with the General Data Protection Regulation (GDPR).