Description
Creative Journaling for Wellbeing
Come and join us at any time!
---
During our sessions together you'll be taken on a JOURNEY to create your own personal JOURNAL. This kind of Journal is not a functional diary or record of events. It's for inspiration, for encouragement, for your musings, for all the good ideas, life lists, and for all of life's moments that make you smile. Create a joyfully messy journal that reflects who you are and what you care about. You'll be guided in unraveling your thoughts, finding quotes, pictures, colours and textures that resonate with you, and presenting all this in a mixed media JOURNAL. Don't overthink it, just get and do it! There's so many ways of doing this you can't go wrong! You can share just as much as you like and there are no judgments so you've the chance to just let yourself go! No prior knowledge or skills in writing or art are needed!
You'll find yourself 'lost in the moment' once you get underway with your journal - so it's very much a mindful activity. Each week you'll be able to focusing your thoughts on one of the specially chosen themes connected with living life well and to the full - I'm only going to give you the gist of the idea here otherwise it will spoil the adventure! We'll also focus on different techniques for presenting these that you can choose from each week. Sometimes you'll want to write more other times you'll want to decorate and colour more. You'll find some examples below.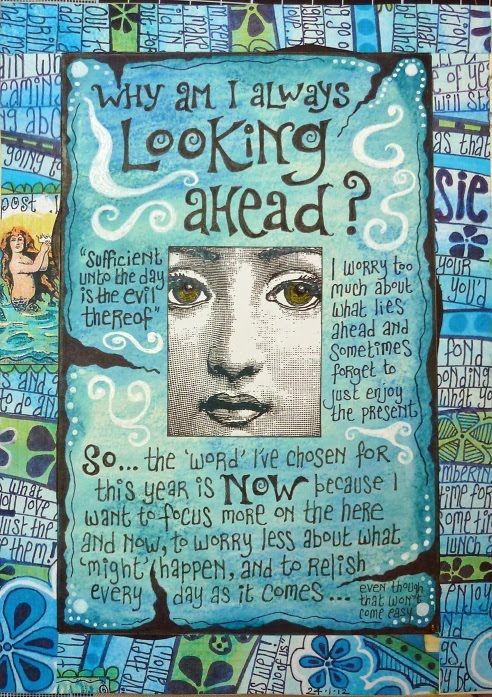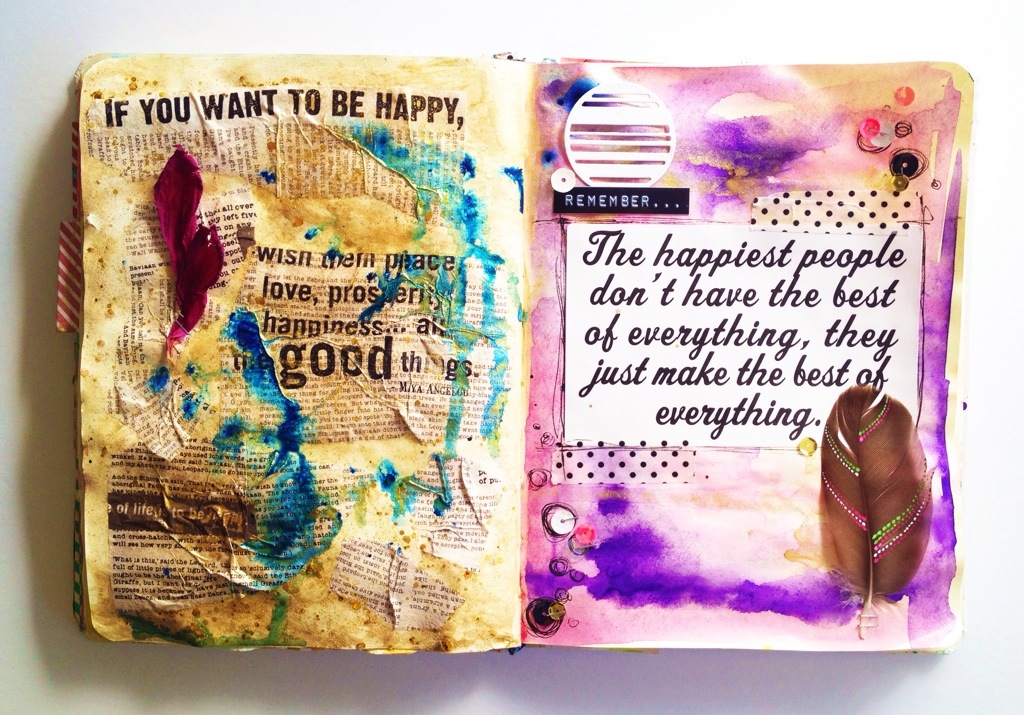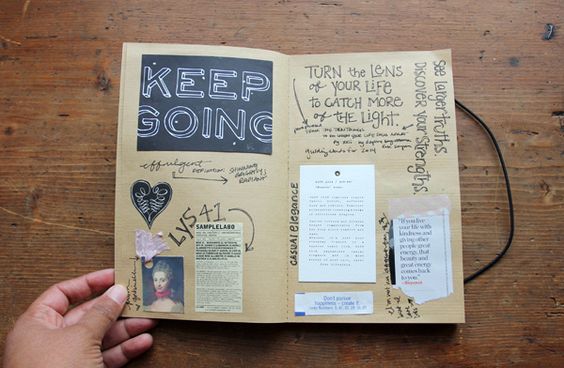 At the end of the six sessions it will be interesting to see how things have changed in your journal since session one and what has changed in your life too. There has been a good deal of research on the physical, mental and emotional benefits of journaling which you may not be aware of (I don't do this kind of thing for no reason you know! although it is fun in its own right!) and you'll find a few links if you hover over and click the highlighted words in this paragraph.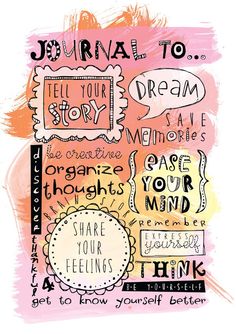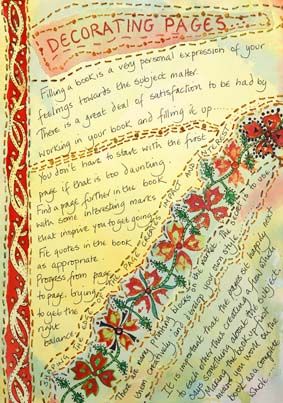 ---
You need to bring:
1. A book or notebook to journal in. This can be an old book you were going to throw out (I have a few that you can use) - don't worry about any existing writing or pictures - or you could purchase a small plain journal, ideally A3 like they have in Hobbycraft, though there are some A4 size currently on sale for £3 in The Works.
2. You may like to bring your own coloured pencils/wax crayons/felt pens or maybe water colours if you have them.
3. You may also like to keep an envelope or wallet to place any interesting pictures, quotes, labels, trinkets etc that you see and like as it may come in handy.
Drop in rates are £13 for this last session. This includes coaching and many of the materials you will be using.
Looking forward to meeting up with you very soon!
Linda