Description
Creative Journaling for Wellbeing
This kind of Journal is not a functional diary or record of events. It's for inspiration, for encouragement, for your musings, for all the good ideas, life lists, and for all of life's moments that make you smile. Create a joyfully messy journal that reflects who you are and what you care about. You'll be guided in unraveling your thoughts, finding quotes, pictures, colours and textures that resonate with you, and presenting all this in a mixed media JOURNAL. Don't overthink it, just get and do it! There's so many ways of doing this you can't go wrong! You can share just as much as you like and there are no judgments so you've the chance to just let yourself go! No prior knowledge or skills in writing or art are needed! You'll find yourself 'lost in the moment' once you get underway with your journal - so it's very much a mindful activity.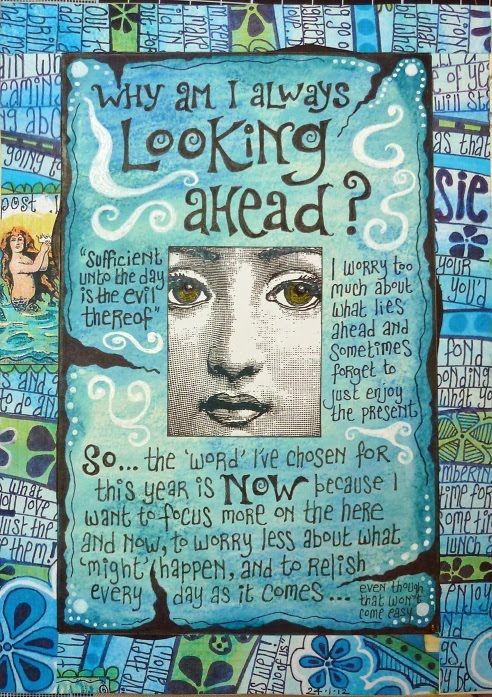 The Benefits of Journaling
There has been a good deal of research on the physical, mental and emotional benefits of journaling which you may not be aware of (I don't do this kind of thing for no reason you know! although it is fun in its own right!) and you'll find a few links if you hover over and click the highlighted words in this paragraph.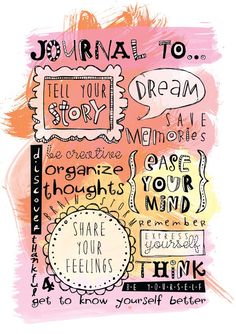 Attending costs £7 for an hour or £10 for two hours between 13.30 and 15.30.
You may like to bring along your own notebook but this is not necessary as materials will be provided.
Looking forward to meeting up with you very soon!
Linda