Description
Join us for another exciting and practical masterclass with professional photographers Ross Grieve and Kevin Wilson at the iconic English Heritage site, Wrest Park in Bedfordshire, where you'll have access to the house and grounds for a spectacular day of shooting and editing.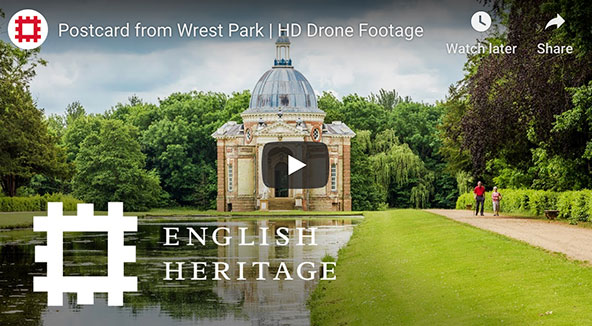 This event is perfect for photographers of all levels, with a day fully loaded with fun, practical tips, which will help you get the maximum return from your shooting and editing time. It will focus on how to best light, shoot and edit your photos in conjunction with top brands BenQ, ExpoImaging, PocketWizard and X-Rite.
Come and learn new techniques at this unique one-day event where Ross and Kevin will guide you through various shooting conditions, lighting settings and scenarios. Ross' 'Stripping Back the Colour' session will discuss how to combine ambient lighting with flash to create stunning images and a back to basics approach to image capture ensuring that colour is captured correctly and maintained throughout. Whilst Kevin's 'Seeing the Light, Controlling the Light' session will discuss how to perfect portrait shoots and how to adapt to different natural lighting conditions to achieve amazing colour.
Make sure to bring your camera as these sessions will be hands-on, with time to edit your photos towards the end of the day too.
A buffet-style lunch is provided as part of the day, there's free parking on-site and you'll have a chance to take a print of your own image home in conjunction with Epson UK.
We hope to see you there!


---
About Ross Grieve
Ross Grieve shoots commercial and portraiture from his studio in Pembrokeshire and travels the globe with his overseas commissions. His clients include Waldorf Astoria, RSA, Panasonic, Techinics, and Halen Mon, to name a few. He is a regular speaker at photography events (Photokina, The Photography Show, Digital Splash) around the world on 4K Photography and shooting professionally on mirrorless cameras. Ross is a Coloratti Master and an Ambassador for Lumix Cameras. His involvement in 4K Photography has seen a new evolution in the photography industry.


---
About Kevin Wilson
Kevin Wilson is a Dorset based wedding photographer and is widely acclaimed as Europe's leading portrait and wedding photographer. He has the rare distinction of Fellowship in all three major photographic bodies: The British Institute of Professional Photography (BIPP), The Royal Photographic Society (RPS) and The Master Photographers Association (MPA). Kevin has been a portrait and wedding photographer for the past 17 years and his experience and artistic flair as a wedding photographer has also gained him 17 Kodak European Gold Awards and The Fox Talbot Award for outstanding contribution to our profession.