Creative Mentoring Sessions-Unleash Your Artistry Within-Dare to dream, dare to challenge your imagination and dare to discover your limits
About this event
Creative Mentoring Sessions-Unleash Your Artistry Within-Dare to dream, dare to challenge your imagination and dare to discover your limits to what you can achieve!
 Are you passionate about creating art?
Do you struggle to recognise your unique, authentic creative voice?
Do you want more confidence, focus and creative freedom?
Is your dream to turn your energy and skill into a full-time occupation?
Do you need someone to help show you the way?
Art is based on dreams, and as an artist myself I've walked the same path as you, balancing my dream with the realities of everyday life and the emotional and physical trials that come from it. However, I am also living proof that they do come true. I came from literally nothing and have seen poverty and violence up close. I've been told all of the reasons why I wouldn't make it and sacrificed everything for my passion. Most importantly I've faced the seemingly unbreakable wall of the art industry and made it through.
Since then I've had more than fifty international exhibitions to my name in a very short time, before founding my own gallery which in time has helped new artists gain much-needed attention and brought exciting art into the heart of the local community. As a mentor I now help other artists navigate this challenging life-path, combining honest advice, with a genuine passion for seeing them succeed – both creatively and financially. I don't preach, or tell you what to do with no understanding of who you are, what you want and the challenges you've already faced. Instead, I provide someone you can talk to in a straightforward, straight-talking way, without a hint of judgement to share your thoughts, fears and ambitions with. In return I give honest, experienced feedback, support and advice based on my own experience that helps you communicate your unique take on the world to the widest possible audience.
​
​About Laura:
As a professional artist, I now have more than fifty international exhibitions to my name, with 60% of my work held in private collections. In 2014 I created the first dress to be made entirely from paint, which was exhibited at both the Saatchi Gallery in London and the Winter Pride Awards, eventually seeing this work recognised as revolutionary by both the art industry and press.
Since opening my own gallery, I have curated events including Now that's what I call Art, and the hugely successful Codes of Faith, both of which gave new artists their first taste of a major exhibition and the opportunity to secure sponsorship. I have also been invited to speak at events on creative development, been nominated for several major business accolades, and won 'Community Business of the Year' at the prestigious FSB Awards London 2018 and Leadership in Arts and Culture Awards at the Women Empowerment Awards 2018.
As well as mentoring artists to help them make their own mark on the art world, I also help local companies by advising them on how to use art to improve their space and increase their standing, using these contacts to help up and coming new talent.
Mentoring Sessions
My approach to artist mentoring
Being an artist can be lonely, however, you don't have to tackle it alone. Whilst friends can be vital, the chance to discuss your work and life with another artist in an honest, non-judgemental way can be hugely rewarding. My own training and background as both a successful artist and gallery owner allows me to see your work and potential from all angles and then offer my own knowledge and expertise to help you become the best artist you can.
Whether you have an extensive portfolio or not, a review of your existing work can help develop it further - whether by looking at alternative mediums, clarity of composition, how to create a collection, discuss materials, or look at how it relates to the art industry as a whole.
​However mentoring doesn't stop there, I can also offer support and advice on how to organise and market an exhibition, select the right artwork, project management, finding sponsorship and accessing financial resources, dealing with the media and creating opportunities for yourself.
We are providing coaching and mentoring opportunities:
 Group Coaching Programme
 This is a programme for creative people, artists and introverts
 Join us to present your artwork, hear and receive feedback from your peers and join in the conversation with multi Award Winner Laura Iosifescu, the founder of Laura I. Gallery. In this session, Laura will start by sharing their personal and professional practice, before facilitating a dialogue and discussion around each presenting artists' work.
 The programme will run for 4 weeks only and will be limited to 20 people. Each week, 5 people will be chosen to speak. This is an informal meeting with crisp and drinks and the seating will be arranged in a circle to facilitate better dialogue and communication.
 This is for you if:
-       your communication skills and confidence are not the best when speaking about your ideas and your artwork
-       you struggle to deal with rejection when not accepted in an exhibition,
-       you are not able to receive and make the most of constructive criticism when given feedback on your work
-       you struggle to communicate during exhibitions
-       you struggle to use social media platforms to talk about your artwork
-       you would like to build connections with your fellow artists
-       you want to organise group exhibitions
By the end of programme, you will:
-       Be able to talk about your artwork in public
-       Make new friends
-       Get amazing feedback from your fellow artists on your art
-       Be able to better promote your art on social media
-       Be able to express your worries and get advice from each other
 Every week there will be a theme chosen by participants
 Mentoring Surgery
 The Mentoring Surgery is a one to one surgery session with our very own gallery owner in which you will benefit from her attention and focus on you and your own progress, whether that's finding your creative voice, personal development or financial.
This is for you if you need:
-       To find your authentic style
-       Build on confidence
-       Need to learn how and where to sell your art
-       Help with writing a career plan
-       Improve your self-discipline
-       Get better clarity on your ideas
-       Need help writing artwork statements
-       Artistry creative presentations
-       How to generate income from your creativity
-       How to organise an art exhibition
-       Help with writing a sponsorship proposal
Please send us an email to laura@lauraigallery if you are interested to arrange an instalment payment.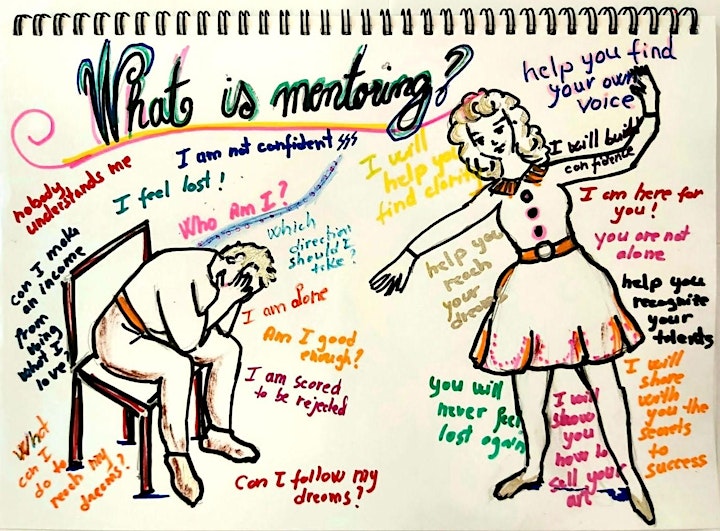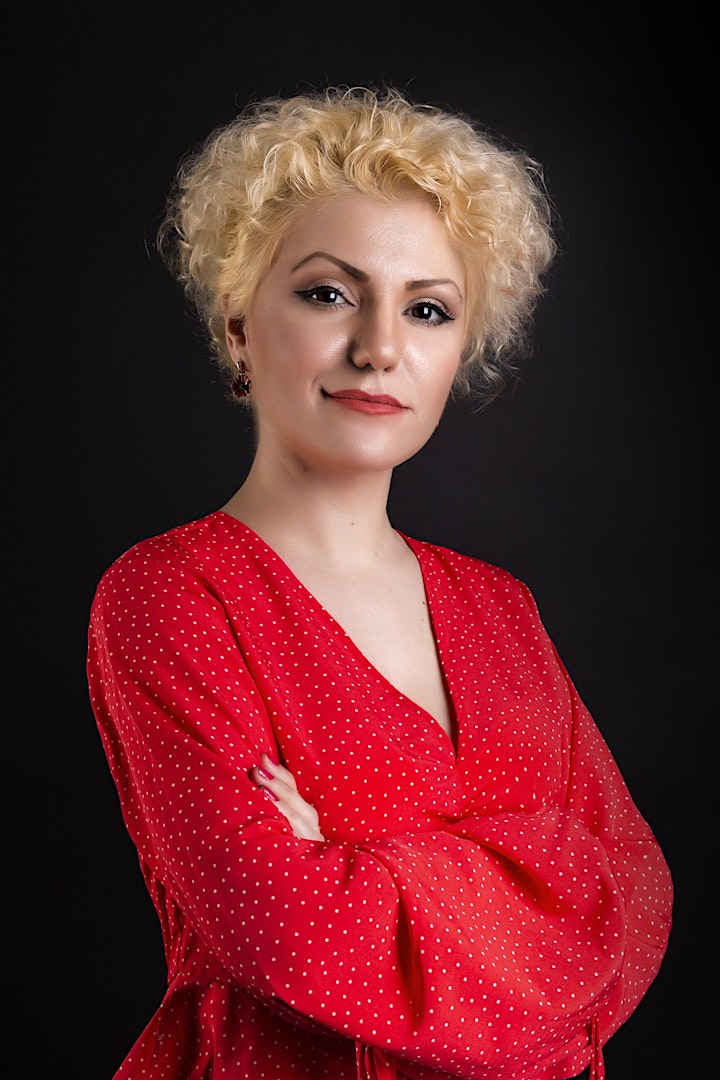 Organiser of Creative Mentoring Sessions-Unleash Your Artistry Within-Dare to Dream
Laura I. is an award winning art gallery that combines West End chic with a quirky East End setting to break boundaries and bring cutting edge art to a wider audience. Laura I. showcases pioneering and ambitious work by founder Laura Iosifescu and other talented artists. It also aims to take its place in the community with a programme of inspiring and innovative workshop events, promoting self-expression and creativity.