How to Navigate New Beginnings and Know When to Pivot - Delivered by the host of 'Trusting the Process' Debra Chosen.
About this Event
Creative Shift are running a series of inspiring and practical industry led Masterclasses designed to support you during lockdown and beyond!
You'll get the chance to talk to a range industry professionals covering different topics, hear their top tips and join in interactive Q+A conversations.
....................................
Join this session on "How to Navigate New Beginnings and Know When to Pivot ' with writer, speaker and host of 'Trusting the Process' Debra Chosen.
This reflective and practical session will help you navigate change and ask some much-needed questions to help you find clarity on what's next.
Do you desire a new beginning but don't know what that looks like?
If so, book this session to learn key techniques that can help you get clear about your passions in life – be it personal or professional.
In this one hour session, we will cover the following;
• Discover what makes you come alive and the things that add joy to your life.
• Finding practical steps towards making your dreams a reality.
• Affirmations and encouragement to help you navigate new beginnings.
• Understand what may be getting in your way.
Book this event if you want to create positive change within your professional and personal passions in life.
There will be practical activities and plenty of time for Q&A, we'll be running through the steps you need to take to start putting these ideas into action straight after the session.
....................................
This will be a one hour workshop facilitated through Zoom.
....................................
Creative Shift are part of UAL's Careers & Employability's department and are a team dedicated to supporting students who meet the following criteria, in line with UAL's Access & Participation Plan:
You must currently be a Home (UK) student studying on an undergraduate degree course at UAL and one or more of the following statements apply to you:
I am a Black, Asian or Minority Ethnic student
My parent(s)/ guardian(s) have not completed a University Degree.
I receive the UAL bursary
I am a care leaver
I have caring responsibilities (i.e you are a parent or look after a disabled or elderly family member)
I am disabled according to the Equality Act 2010
I have taken part in the UAL Insights programme
If you have any questions about Creative Shift Masterclasses, please contact creativeshift@arts.ac.uk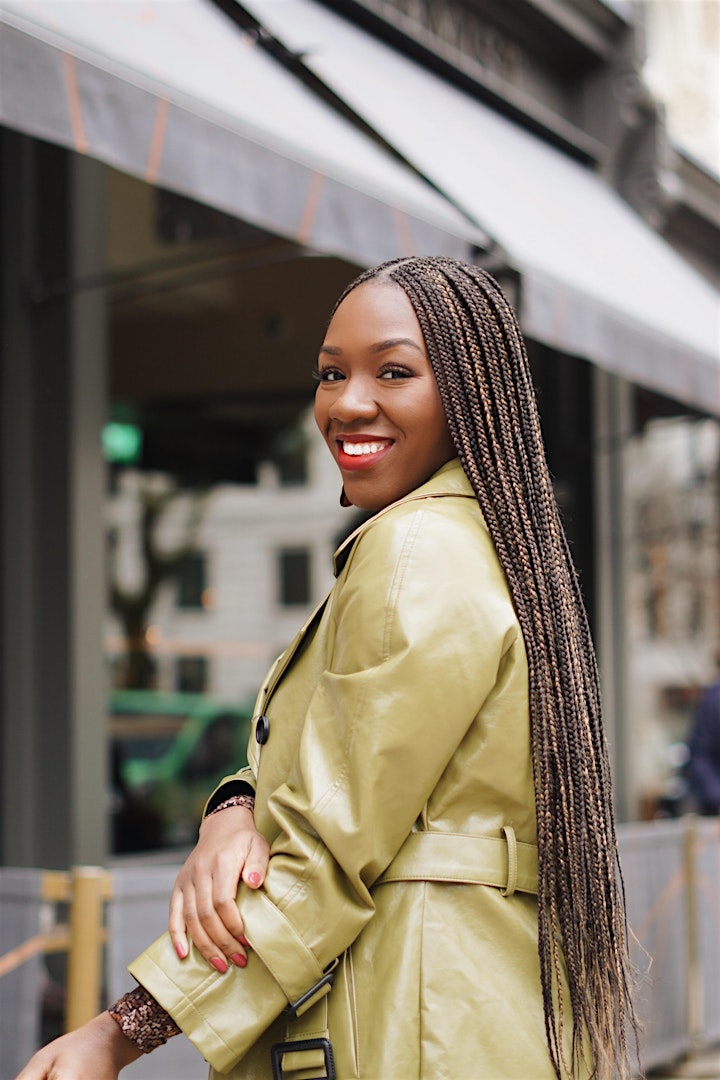 Debra Chosen.
Writer, speaker and host of 'Trusting the Process'
Debra Chosen is a highly-experienced communications expert; who has worked across sectors such as Marketing, Digital and Social Media for 7 years. Carefully crafting brand messages from strategy through to content creation, Debra's career has orbited around telling stories that engage and provoke human connection.
In 2018, Debra launched Trusting The Process, the podcast that celebrates black women doing big things - giving insight into their journey to where they are today, in the hopes of inspiring each listener to chase their dreams and fulfil their purpose. Merging together thoughtful storytelling and honest conversations, Debra's interview style has been fondly described as "immersive", "authentic" and "sincere". Through her conversations on the podcast, she is able to transport both the listener and the interviewee through key moments in their journey, whilst asking questions that encourage us to pause, take inventory and then go and become the best versions of ourselves.