Creative Shift Visits: The Afrourban Concept Store, Bidhaar
About this Event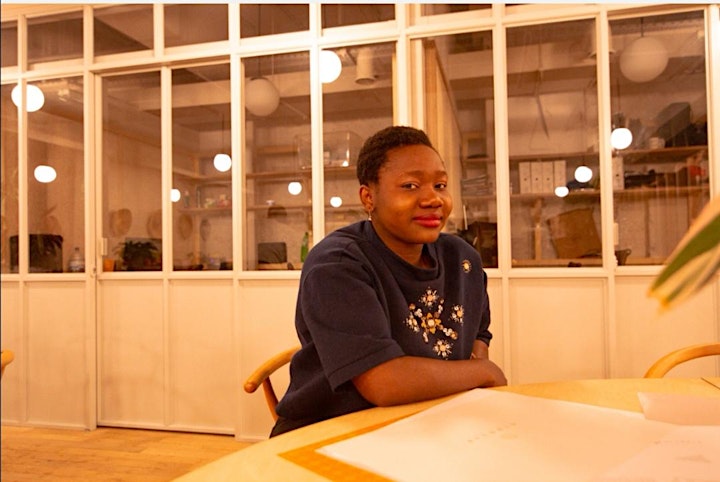 On this visit, we'll meet Mariam Tijani who is an LCF Alumna and recently graduated studying MA Fashion Entrepreneurship & Innovation. Mariam is the founder of BIDHAAR - London's first Afrourban experiential concept store inspired by fashion, music & cultural lifestyle. The business was created from Mariam's postgraduate action-based dissertation.
She is a Business and brand strategist with over a decade of educational, professional and entrepreneurial experience across the creative + cultural industries such as fashion, music, design, technology and much more.
As well as touring Bidhaar's retail space in the heart of Peckham, we will also learn about how Mariam became a self-taught, young entrepreneur who has also battled with depression, quarter-life crisis, and imposter syndrome. And, against all odds, how she continues to power the fight to make the world a better place with her mantra being "Trade not Aid" in developing economies like Africa.
Creative Shift Visits aim to be relaxed, informal ways of introducing students to those working in the Creative Industries. We usually have small groups of 5-10 people. On this visit you will:
Meet the Creative Shift Team and other students going on the visit at Peckham Rye Railway Station at 2pm.
Short walk over to Bidhaar, Ground Floor Market, 133A Rye Ln, London SE15 4BQ and be introduced to Mariam, the founder. We'll hear about Mariam's journey to building Bidhaar and we'll have the chance to ask her questions.
Go on a tour of Bidhaar's retail space.
To book your place, please check 'who can attend' below and book a ticket if you are eligible.
Our theme this month is: Don't upset the rhythm and we'll be discussing how to keep momentum going as an Entrepreneur.
Who can attend this visit?:
Creative Shift believe in shaping a diverse creative industry and supporting students who are underrepresented in the creative industries. Our programme is an additional offer, as part of UAL Careers and Employability.
Due to the way we're funded, we work with Home (UK), Undergraduate students at UAL, who meet one or more of the following criteria:
• Students whose parent(s) or guardian(s) have not completed a university degree
• Students from underrepresented ethnic groups.
• Students from low-income backgrounds (based on their London postcode)
• Care leavers and Care givers.
• Students who have taken part in the UAL Insights* programme
• Students whose family receives benefits** for living costs
*UAL Insights is the University's Outreach programme which offers young people access to our Colleges for creative activities and pre-university advice and guidance.
**Including: Universal Credit, Child Tax Credit, Free School Meals, Housing Benefit, Income Support, Income based Job Seekers Allowance (JSA), Pupil Premium.
Creative Shift will also consider students on a case-by-case basis when a referral has been made by UAL staff. Please refer students by emailing creativeshift@arts.ac.uk. Decisions will be made by at least 2 managers of the Creative Shift Team.
If you're not sure if this applies to you, or you have questions please email creativeshift@arts.ac.uk
If this does not apply to you, you may be interested in the wider Careers and Employability offer which is open to all UAL students; see here for more info.
#UALCreativeShift #CreativeShift
FAQs:
Who can I contact about my access requirements?
If you believe there are any barriers to your participation in this event, or you have any access requirements you wish to discuss, we are happy to talk to you. Please contact us in advance by emailing rochelle.gray@arts.ac.uk or call Rochelle on (0)20 7514 8506.
Does UAL provide any other support for graduates?
Careers and Employability is committed to helping you to make a living doing what you love, providing support for graduates for up to 5 years after graduation. For more details go to: arts.ac.uk/grad-support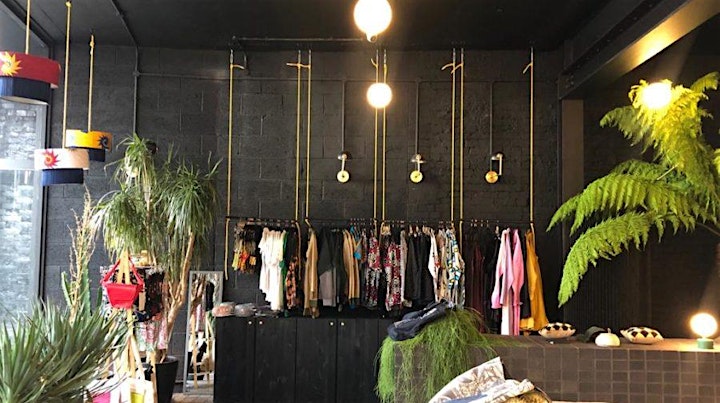 Student's who have previously attended a Creative Shift Visit said:
"Visiting the artist in their own space made it more relaxed, you got to see the 'real picture' of how the industry works."
Student on the Creative Shift Visits: Photographer Kenneth Lam
"The industry visit allowed us to explore the working environment or the agency and directly learn about the work they do. Additionally, we got to network with the employer and learn more about their job."
Student on the Creative Shift Visits: Allison+Partners PR