Creative Social Inspire 2013

Thursday, 7 November 2013 from 13:15 to 18:00 (GMT)
Event Details
After the resounding success of our inaugural Creative Social Global Inspiration Day in 2012, we are back with the newly named 'Creative Social Inspire', a half-day of immersive inspiration taking place in RichMix, E1, 7th November.
"Creative Social is a window into the people that make the magic happen"
Vivian Roseenthal, Founder + CEO, Snaps!
Creative Social Inspire is about being immersed in an experience created by the exceptionally creative and talented people that make the everyday world an exciting place to live in.
Our speakers push boundaries in their field, they make ideas happen whilst having a natural flair for originality; it's this combination that provides a distinct insight into the creative mind.
On the day you will be provided with a massive dose of inspirational genius from an eclectic mix of exciting and engaging personalities along with the opportunity to network with an equally inspiring group of peers.
"Stop scrolling through the blogs, put down your RSS feeds, sack off twitter. It's face to face action you need. Creative Social never fails to offer a plethora of diverse speakers. Subscribe now."
Dave Bedwood, Creative Partner, Lean Mean Fighting Machine
That's me that is!

We will kick off the event with a snapshot look at some of the most inspiring work our Socials have been producing in recent months. We will then get the get the party started with our first guest speaker....
Mark Earls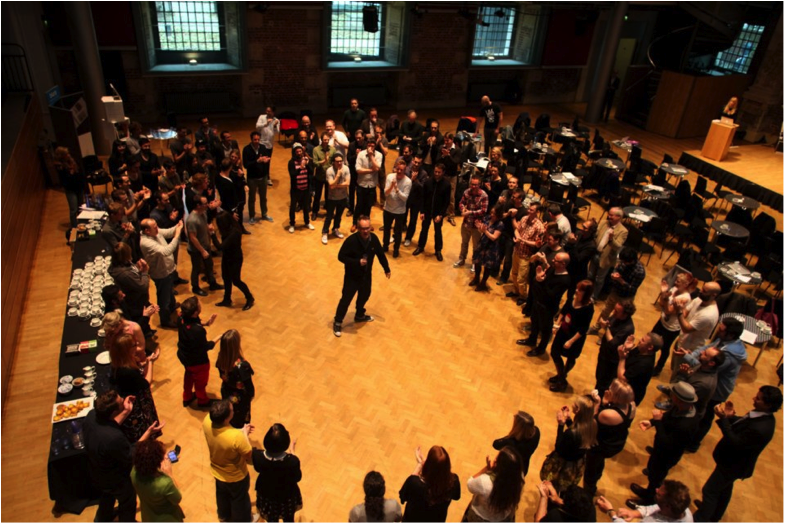 Mark once said "We use other people's brains to navigate the world: to acquire skills and practices, and to access knowledge systems of long-dead strangers. We call this 'culture'."
And back to get the crowd on their feet and thinking about culture we have the Herdmeister himself. Mark has been described as "Malcolm Gladwell on Speed", his thought provoking interactive experiences take reference from a whole host of fields including, primatology, anthropology, archeology, network theory, sociology, economics and cultural revolution. When he's finished with you, your head will be buzzing with new ideas and insights into why it is we actually do things

Who will be followed by this talented lot..
Pure Evil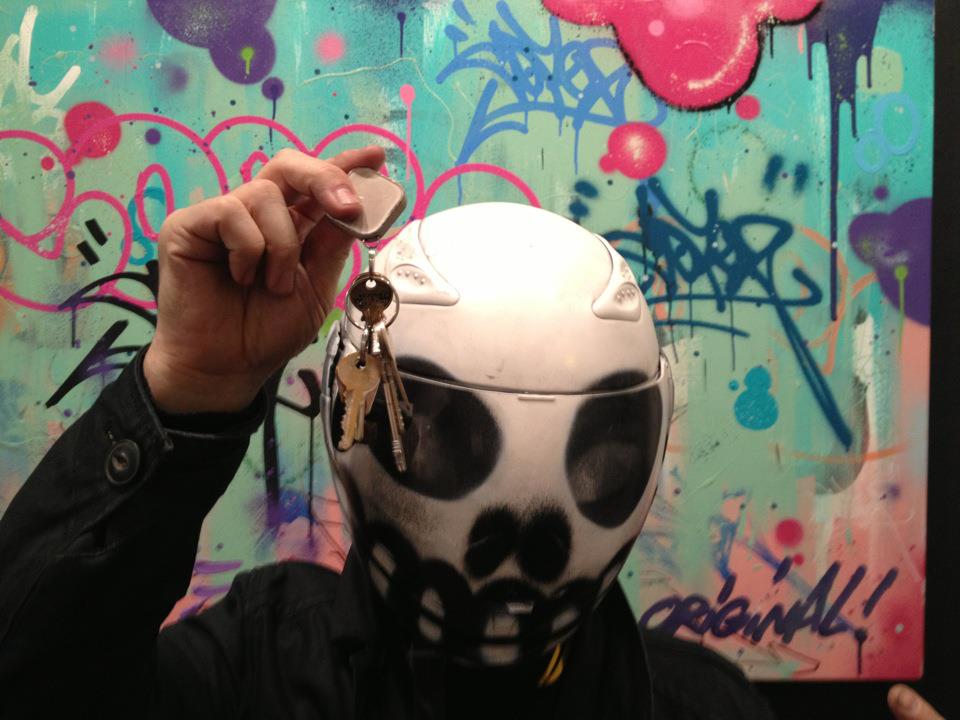 Charles Uzzell-Edwards is the very talented and at times controversial graffiti and street artist known by the moniker 'Pure Evil'. His creative career has spanned fashion, designing for the clothing label Anarchic Adjustment, music, becoming a recording artist for ambient record label FAX based in Frankfurt, Germany and of course street art, which started in California where he would paint 'DUMP BUSH' on freeways and 'MURDERERS' on gun stores. After 10 years in the states he returned to London and began painting his infamous Pure Evil bunny rabbits everywhere. Charley will take us on his very own street art journey, giving us glimpses into what makes him one of the most prolific street artists today and about his future plans to become the Michael Palin of street art. We will also get to see him in live art mode too!
Deborah Coughlin & Jade Coles - Gaggle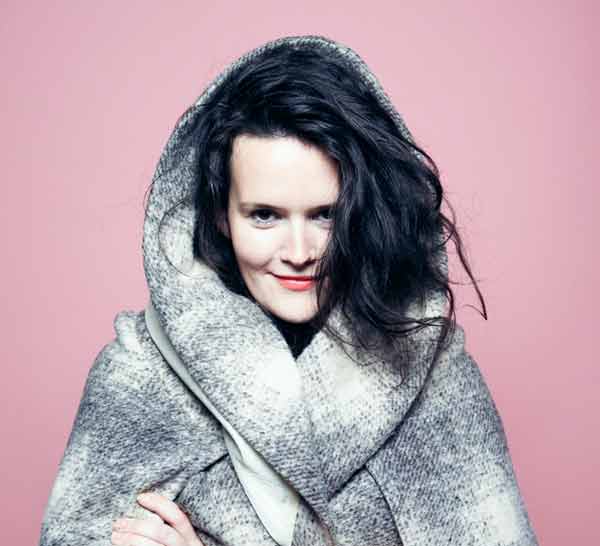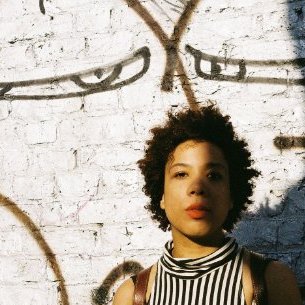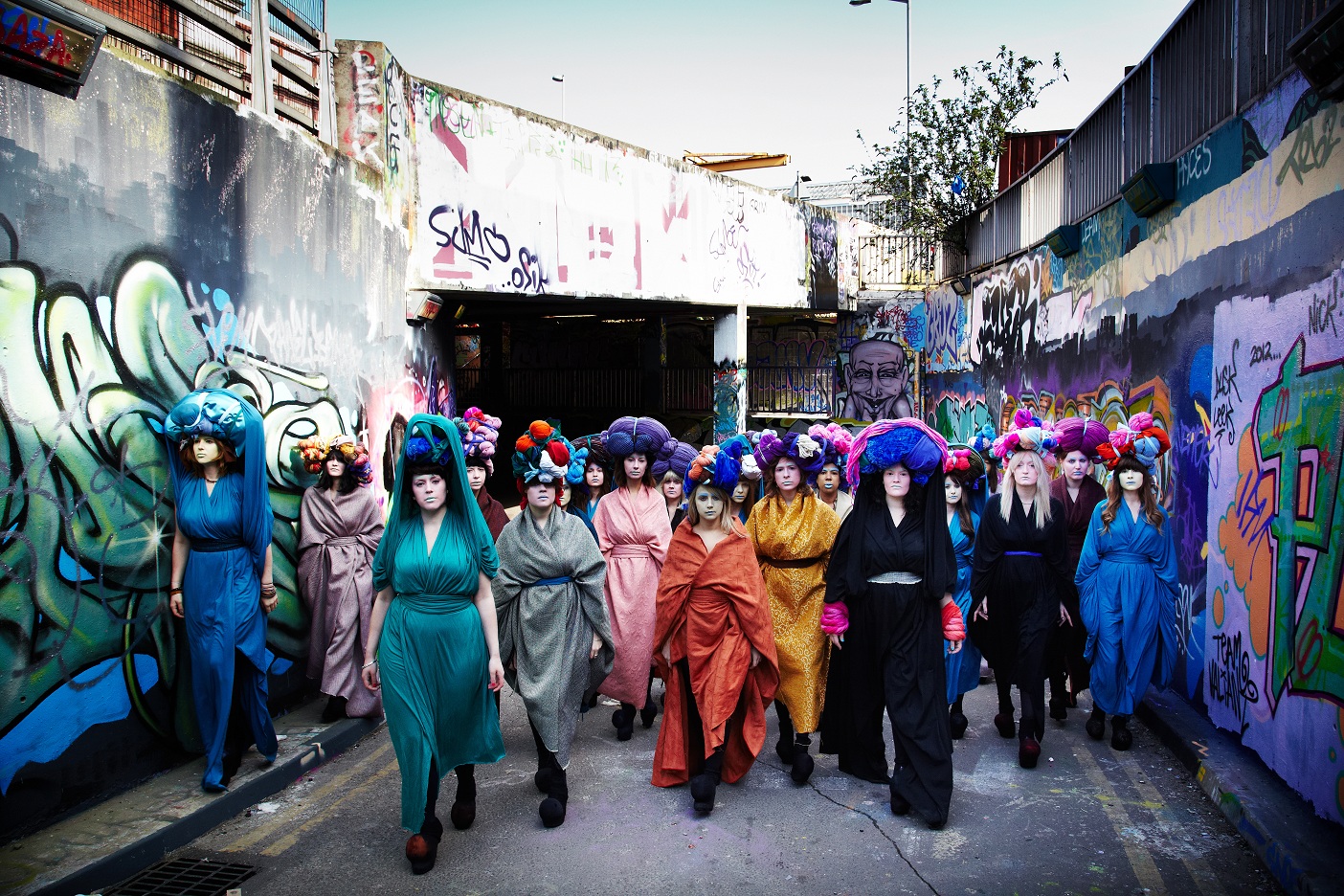 Deborah is founder and director of sexy, scary and very loud Gaggle, a 22-member all-girl alternative choir formed in 2009. Jade is a performer, singer, dancer in the choir. This collective who bill themselves as London's only Sci-fi riot choir have received recognition from NME in their "The fifty most forward-thinking people in music", Radio 1 loves them and so do we. They have performed around the world and at nearly every UK music festival going. In 2012 Gaggle released their debut album 'From the mouth of the cave' to critical acclaim. Deborah and Jade will give us a peek into what makes Gaggle so unique, including their flamboyant dress sense, utterly captivating choral harmonies paired with dub beats not forgetting their psychedelic videos. They have even been described by Lauren Laverne as "A bunch of nu-rave Pre-Raphaelites" pretty cool huh!
Chris Richmond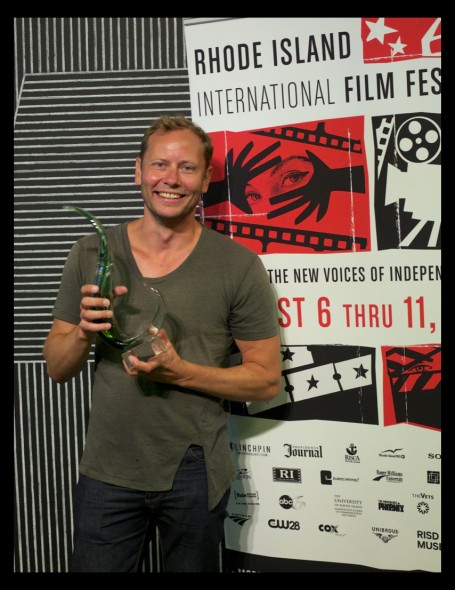 1 killing, 2 victims, 4000 miles. These are a few poignant words to describe Chris Richmond's new and critically acclaimed short film, DRONE STRIKE. Winning the Grand Jury prize for Best Short at the Rhode Island International Film Festival 2013, DRONE STRIKE then went on to claim the festivals biggest prize, the festival nomination for Academy Award consideration at the 86th Academy awards in 2014. Chris is mad about film. He got his first taste for the film industry as an extra in iconic films such as 'Star Wars Episode 1: The Phantom Menace' and 'Sense and Sensibility'. He then honed his skills in production at Premier Films before setting up Atticus Finch Ltd an award winning creative production company. He has just made his debut as drama director and screenwriter for DRONE STRIKE and will share with us the inside take on the creative process of making this film which is sure to spark conversation and debate.

Maxine Doyle - Punchdrunk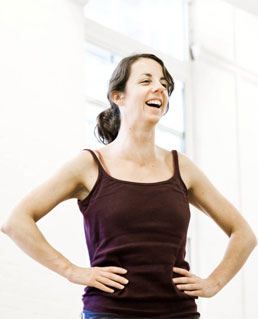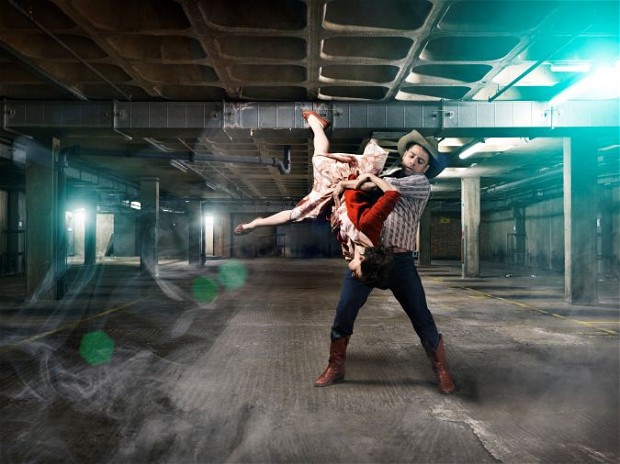 Maxine has been the Associate Director and choreographer with the hugely successful theatre company Punchdrunk since 2003. From its beginnings in 2000, the hip British troupe has pioneered a game changing form of immersive theatre in which roaming audiences experience epic storytelling inside sensory theatrical worlds. Blending classic texts, physical performance, award-winning design instillation and unexpected site, the company's infectious format rejects the passive obedience usually expected of audiences. Maxine brings the Punchdrunk story to us as she tells us about the extraordinary creative journey she has taken with the company that has seen her co-direct a number of sell out productions including, The Drowned Man: A Hollywood Fable, Sleep No More, Firebird's Ball, Faust, Masque of The Red Death, Tunnel 228 and most recently Duchess of Malfi. Anyone interested in user experience should NOT miss this!
Thom Bullock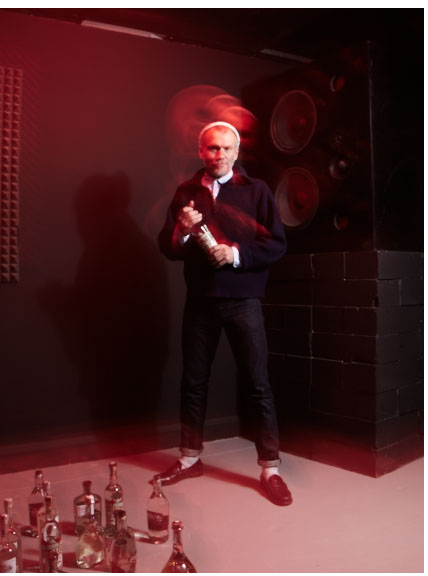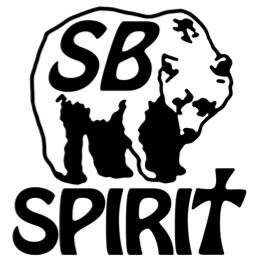 Thom Bullock is a man who likes to explore. He is a musician and former member of the electroclash group A.R.E Weapons. He has traveled the world as DJ Rub N Tug and if that's not enough, he is also the mastermind behind the brand, Spirit Bear Mezcals. He spends his days spreading the word about a drink made from maguey, one of the most sacred plants in pre-Hispanic Mexico, which held a privileged position in religious rituals and mythology. His mission is to blow peoples minds with REAL MEZCAL, he did it with vinyl and now he can do it with his passion for this artisanal Mexican drink. Thom will create some Mezcal magic (which you will get to taste), revealing his colourful path of discovery that has taken him to become one of the pioneering Mezcal suppliers in the UK. Be warned, you will leave with a warm heart, sparkling eyes and a little bit of Mexico in your step!
"Creative Social events are awesomely fun and always the best refresher for creative energy."   Laura Jordan Bambach, President, D&AD
Why is Global Inspiration Day Different?
The half day will steer away from traditional conference formats offering more opportunity for interaction and for attendees to help shape the day. The speakers will take the theme 'Experiences' literally to deliver an immersive session for attendees.
Why you should attend:
Attendees will take away an enriched perspective of how creativity has developed the speaker's, brand, world, journey and ultimately their success.  CS Inspire aims to ignite passion and spark creative thinking. Attendees are encouraged to embrace what they learn and translate these concepts into new ideas they can utilize in future briefs. 
"It's great for CD's to step out of their agencies and do something different." Bert Hagendoorn, Consultant for Creative Agencies

Who should attend?
Creatives, Strategists, Producers and anyone with a Curious mind.
We look forward to meeting you there. 
Mark & Daniele, Co-founders Creative Social
If you need more information, feel free to contact elle@creativesocial.com otherwise grab your tickets before the early bird tickets run out.
Finally a big thanks to our event partners who are helping to shape this amazing experience.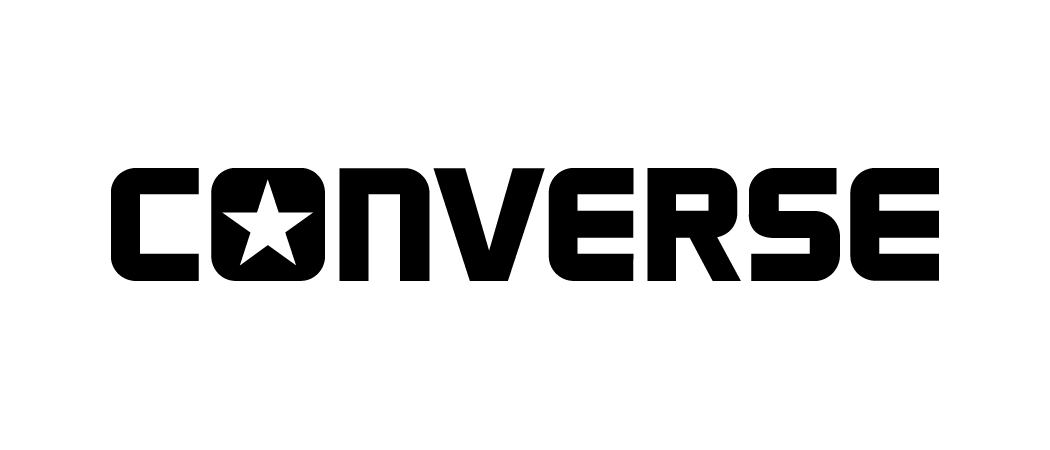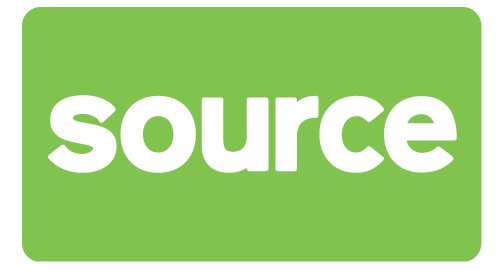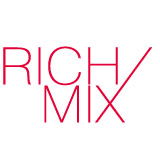 When & Where

RichMix
35-47 Bethnal Green Road
E1 6LA London
United Kingdom


Thursday, 7 November 2013 from 13:15 to 18:00 (GMT)
Add to my calendar
Organiser
Creative Social is a club for creative leaders who believe creativity and innovation will deliver better business and culture. Our purpose is to accelerate creative thinking for agencies and brands.
Follow us @creativesocial.
Creative Social Inspire 2013