In this workshop we will be learning quilling techniques for beginners and designing our own cards. All abilities welcome.
About this event
Do you enjoy paper crafts? Do you like making and designing your own cards? Have you ever tried quilling?
Why not come to our free quilling workshop and discover the art of quilling. We will be learning some Quilling techniques for beginners and designing our own cards.
If you are an advance quiller and would like the opportunity to come along and make your own cards you are very welcome.
This workshop is taking place in person with social distancing measures in place. Please bring a mask.
All abilities welcome
Materials provided.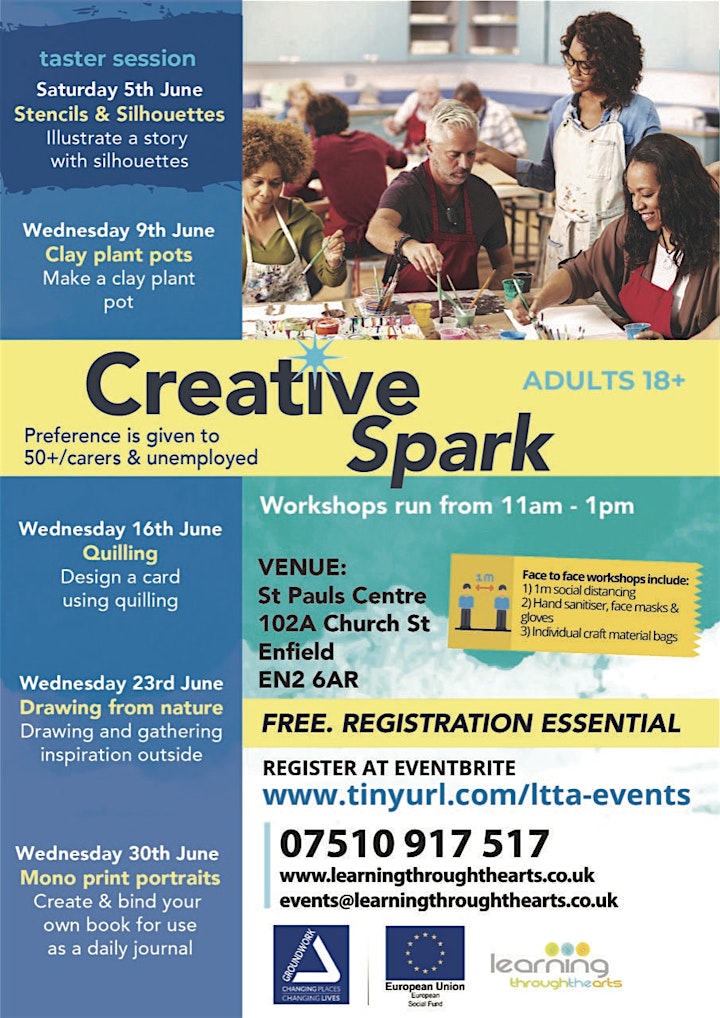 Organiser of Creative Spark Enfield: QUILLING
About LTTA:
We are a social enterprise which works within the community to promote learning, creativity and skills development through the Arts. We are devoted to creativity, imagination, arts development and educational support geared towards community development.
Projects ranging from music to writing ignite individual imagination and creative abilities. Our workshops promote multicultural learning and enhance deeper understanding for children, youth and adults.
http://www.learningthroughthearts.co.uk/